Running a business can be challenging and rewarding, but what should you do when your deserved rewards (i.e., payments) are challenged? Lousy, non-paying customers come with the territory, a terrain that becomes dangerous when your budget is on the line. Keep these safeguards in mind as you deal with the everydayness of business finance. The results will help you avoid credit repair.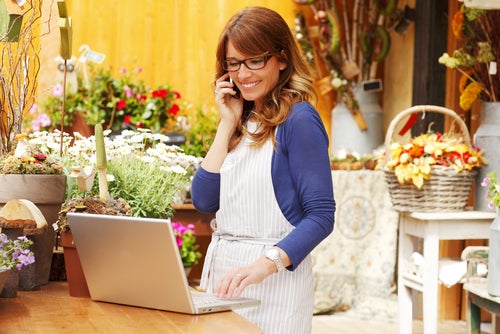 1. Separate your personal and professional accounts.
This is rule #1 for any business owner. We've covered the importance of separating personal and professional accounts in the past, namely because:
It limits your personal liability if your business faces a lawsuit
It protects your credit score by preventing business trade lines from appearing on your personal credit report
It simplifies tax time (and allays further trouble in case of an IRS audit)
The common denominator of these reasons is organization.  A messy financial life is a common catalyst for credit repair. Consider Jamie's predicament:
Jamie owns a small graphic design company in Los Angeles. Although business has been good, a few of her clients are late on their monthly payments, putting Jamie in an awkward position. Unable to pay her office rent and make payroll for her employees, she makes the hasty decision of charging the rent to her personal Visa card. Jamie is now at the mercy of her late-paying customers, hoping their checks arrive soon in order to pay off her Visa bill.
Jamie's business expenses have affected her personal expenses, putting her financial safety and personal credit score at risk. While her situation was unfortunate, she should have considered an option that maintained personal and professional separation (see #4). Take a lesson from her mistakes. Don't give your customers the keys to your credit score. Despite all inclination, keep your personal finances away from the office.
2. Put it in writing.
You know the old saying, "An agreement is only as good as the paper it's written on," and the sentiment couldn't be more valid. A contract is the first step to outlining expectations and responsibilities—for you and your customers. Consider the following example:
Matt's real estate company owns a parcel of apartment buildings in downtown Indianapolis. Before accepting new tenants, he asks them to sign a standard lease agreement in concordance with Indiana state law, outlining:

The amount of rent due each month
When the rent is due, including cases in which the due date falls on a weekend or holiday
Where the rental payments must be sent
The methods of accepted payment
The amount of notice landlords must provide to increase rent
Applicable fees in the case of a rejected payment (e.g., bounced check), or a late payment.
Without a well-formed contract, Matt has little recourse if his tenants pay late. Engage your own initiative by asking your customers to sign an agreement before completing work or providing services. A signed contract will help you budget more effectively and help your customers understand what's expected of them.
3. Know your rights.
Contracts are undoubtedly necessary, but be cautious when imposing too many of your own, less-than-reasonable rules. Consider this alternative to Matt's situation:
Matt knows his tenants must sign a lease before moving into his building. Foolishly, he decides to forgo legal counsel and draft the lease agreement on his own, imposing a 15% late fee on unpaid rent. He later discovers that Indiana law restricts the amount of fees that may be attached to late rent.
Matt's situation illustrates a broader point: Without adequate business knowledge, you may be setting yourself up for financial hardships. Do your homework by researching state laws related to your business or working with a business consultant. Don't allow your novice inclinations to affect a good working relationship with your customers.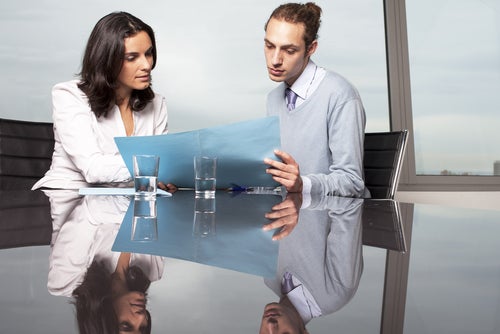 4. Maintain a backup plan.
Sometimes even the best business can't be saved from lousy customers. Despite a well-drafted contract and excellent service, there will always be the occasional customer who refuses to pay. As we learned from Jamie's situation, an unbalanced business account can easily bleed into personal accounts, sparking financial trouble on several levels. Unlike Jamie's situation, there are plenty of backup strategies that will keep your credit score out of the danger zone:
Rely on a business credit card. Every business should maintain its own bank account and line of credit. Depending on the size of your operation, you may use a simple credit card with a limit or an ongoing account with the bank, allowing you to make larger purchases and keep your payroll on track. Use these tools rather than a personal Visa to keep your business afloat.
Use business savings. Business savings are rare in the first years of operation. As much as it hurts, it may be time to fork over some hard-earned cash to cover expenses, especially if your business line of credit is nearing its max.
Talk to your own creditors. Paying your bills on time is imperative, but a lack of funds could leave you with little choice. If you are faced with cash flow problems that could affect your own payments, talk to your creditors before the bills are due. Explain the situation, outline a payment schedule, and hope for goodwill. Communication could make all the difference.