We've talked about the smart ways to finance a car, but what happens when your current ride is unreliable? Should you pay for repairs or sell it? Consider the following example before making a decision. What you learn could sway your reasoning.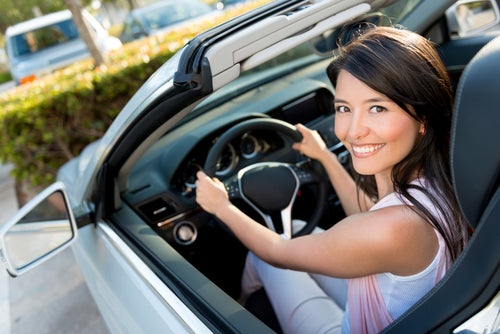 Jake is having a bad week. His 2002 Jeep Liberty broke down on a cross-country trip, a consequence that will cost him more than $2,300 in repairs. Although Jake has the money to repair his car, he isn't sure what to do.
Jake is justified in his hesitation. While he has the power to repair his car, feeding money into a lost cause may prove unwise. Avoid repairs to your own vehicle when:
Costs eclipse value. Jake's Jeep is 12 years old and has logged over 140,000 miles. According to Kelley Blue Book, its estimated value is between $2,997 and $3,448. The cost of repairs could buy Jake another Jeep Liberty in the same condition, hardly worth his hard-earned cash. In this case, repairing the vehicle is not in Jake's best interest.
Age and mileage are an issue. As Jake learned, the age and mileage of a car can drastically affect its value. It also affects the fuel economy, safety and general reliability. While you may be holding onto your car for sentimental or financial reasons, don't allow faulty logic to eat into your savings. Do some research surrounding your car's optimal trade-in time. For example, how much will you earn if you trade in after three years? Five years? A little planning could save you thousands of dollars in the long run. Make the effort to retain your vehicle's equity.
Scrapping is worth it. Suppose Jake is offered a mere $1,200 to trade in his Jeep. Unsatisfied, he visits a body shop that offers him $1,600 for individual parts. This scenario isn't unusual. Body shops and junkyards often pay more for individual parts than dealerships pay for entire models. Examine your earning potential before deciding to repair your car. If you can recoup more than 50 percent of the value, it may be time to say goodbye.
There are other options. If you've enjoyed a recent credit boost, why not put your score to good use? In Jake's case, a score of 757 allowed him to finance a 2014 Jeep Wrangler Sport for $330 a month. He used the $2,300 he would have spent on repairs as a down-payment for his new vehicle. With help from his body shop earnings, his out-of-pocket expenses totaled $700.
The bottom line: New isn't always better, but sound judgment has its value. Use yours when deciding the best financial course for your vehicle. A little math can sustain you (and your bank account) for thousands of miles.