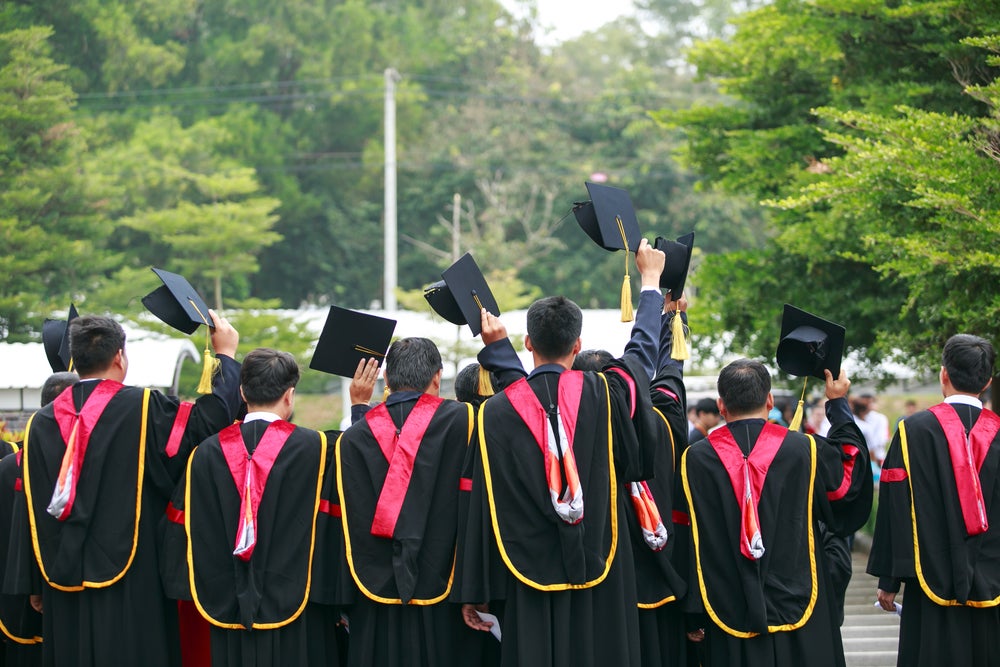 Graduation is approaching for college seniors. If you're among the soon-to-be qualified, you're probably wondering how to transition into the workforce. What better way than with a six-month plan? Follow the tips below as you begin the countdown to May. Monthly goals will help you secure a stable future.
December: Create a strategy. Winter break is the perfect time to create a post-graduation strategy. Map your future by asking the following questions:
What should I do with my degree? What positions do I qualify for?
Do I plan to attend graduate school? (If so, review your school's submission guidelines. Most applications are due between January and March.)
Where do I want to live? Am I willing to travel or settle in a new city?
January: Write your résumés. Yes, that's résumés, plural. Applying for different positions requires crafting different messages. Consider the following example:
Amy will graduate with a degree in Microbiology in the spring. Although her original plan was to become a physician, she's also interested in technical science writing. Amy decides to write two résumés, one for medical school applications and another for writing positions.
Consider your own aspirations and construct your messages accordingly. Purdue University's Online Writing Lab (OWL) offers a free online workshop to help you get started.
February: Make contacts. If you haven't been blessed with career-specific internships, now is the time to make contacts with other professionals who can help you find your first job. Consider:
Professors. Ask your favorite professor to meet for a cup of coffee and pick their brain about the industry. The average instructor spends time in the workforce before transitioning to teaching and will have some good advice and, moreover, a few contacts that could help you.
Job fairs. Universities hold job fairs in the spring, an event you won't want to miss. Major corporations are invited to meet and interview students for new positions. Buy some business attire and bring copies of your résumés. It's time to make a good impression.
Meetups. Meetup.com is full of business-minded groups that meet to network and discuss job leads. Seize the opportunity to join these people, learn from their experience and recommend yourself.
March: Review your finances. Few new grads realize the shock of money management until they are living with the consequences. Avoid making rookie mistakes by reviewing your finances now. A few factors include:
Current expenses. How much do you spend on food, entertainment, cell service, car insurance, gas, etc.? Tally your monthly expenses and look for ways to cut back now.
Future expenses. Adulthood comes with a few financial burdens, including:
Living expenses. How will your expected salary fare in the rental market? Can you afford to live alone or will you need roommates to help pay for living, utilities and other expenses?
Student loans. Your six-month grace period will end quickly, and now is the time to learn how repayment will affect your budget. What are the minimum payments for each loan? Can you afford to pay more?

It's time to get serious about budgeting. Download our free template to get started. Planning now will help you avoid costly mistakes in the future.
April: Apply, apply, apply. If you haven't already (and you should!), now is the time to apply for your first job. Search sites like CareerBuilder.com and Monster.com. If you need extra help, consider:
Recruiters. Professional recruiting services are free and helpful. Search for staffing agencies in your area and take advantage of their assistance.
Freelancing. Securing your dream job is a tall order, especially if you expect a competitive salary. Hedge your bets by applying for freelancing positions in addition to full-time employment. Side jobs will help you gain experience and supplement your income. Search Flexjobs.com and Hiremymom.com (no kids required) for reputable postings.
May: Execute the plan. Congratulations, you've spent the past six months preparing for graduation, and now you can receive your diploma with confidence. Be sure to make an ongoing list of annual goals and track your finances accordingly. Entering the workforce is overwhelming, but success is possible with the right tools.