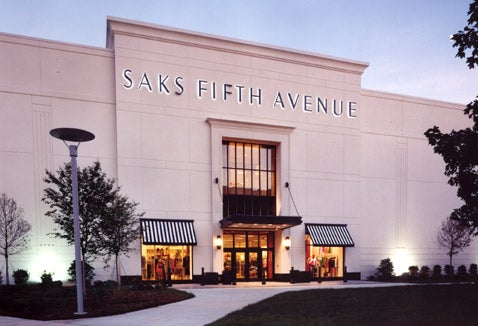 Identity theft has taken a new form in the news this month. On October 6, five people were indicted for using customer information from Saks Fifth Avenue to facilitate an identity theft ring, spending nearly $400,000 on store merchandise that was later sold on the black market. Of the five arrested, four were Saks employees. If you shop at the famous retailer, you're probably wondering about the state of your account's security. You may also be wondering, "If this happened at Saks, what's to stop it from happening elsewhere?"
Identity theft is a chronic problem in the United States, one every consumer should be aware of. Protect your credit score by taking the following steps.
1. Check your bank statements and credit reports. In any case of identity theft, the first step is to assess your financial information. Review your bank statements and look for suspicious charges. Highlight items that you didn't buy and contact your bank immediately. Ask them to initiate an investigation, cancel the charges and place a fraud alert in your file. This will prevent future charges from occurring without your authorization.
Order copies of your credit reports after contacting your bank. Every consumer is entitled to a free annual copy of their TransUnion, Equifax and Experian credit reports. Review each document and highlight errors along the way, both clerical and financial. Inform the credit bureaus of a possible identity theft and ask them to freeze your credit reports until further notice. This strategy will protect your credit until you have identified the source of fraud.
2. Limit your exposure. In general, we live in a polite society. We smile at strangers, leave voluntary tips at restaurants and present our driver's licenses to cashiers. While it may be a working society, it can also present security concerns. Limit your exposure to sales associates by refusing to provide:
An ID that lists your address and Social Security Number (SSN). Consider using a passport.
A debit or credit card that is removed from your sight during a transaction
Your email address for "deals and coupons"
Your zip code
3. Contact your creditor. Trust is a vital part of a financial relationship. If you fear identity theft from a particular retailer, it's time to learn more about their business practices and customer safeguards. Visit their website or contact their corporate office and ask the following questions:
Who has access to my account information?
How is my account verified and categorized? Do you use a customer number or my SSN?
What kind of security measures do you use to prevent employee theft?
If my information has been compromised, what action will you take to inform me and refund my money?
If these answers aren't readily available, it's time to take your business elsewhere, or at the very least, start paying in cash.
The bottom line: Credit is a valuable asset, one you should protect at all costs. Safeguard your identity by safeguarding your information. You can't be too careful.