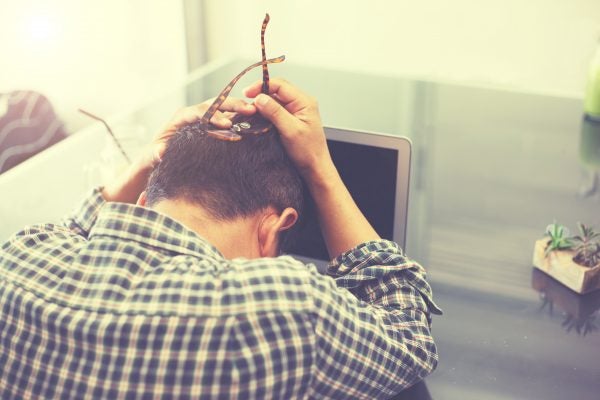 Filing for bankruptcy could lead to a significant drop in your credit score, but if you act properly once it's all over, it doesn't have to stay that way. After you are discharged from bankruptcy, there are a few measures you should take to help bring that score back up.
How bankruptcy affects a credit score:
According to FICO, bankruptcy can lower your score by as much as 240 points. The drop is so large because FICO categorizes bankruptcy under payment history. Payment history is also FICO's most important factor in determining a credit score.
Your credit score before you filed for bankruptcy also makes a big difference in how many points are shaved off your score. FICO explained that those with great credit before filing will see a much larger decrease in their score than those who had poor credit to begin with. Your score is also affected by how many accounts are involved in the bankruptcy.
Bankruptcy will remain on your credit report for a period of 10 years, but you won't necessarily have to wait that long to see your credit score rise.
How to improve your credit score post-bankruptcy:
It is possible you will be bombarded with credit card applications right after you are discharged from bankruptcy because you are suddenly debt-free. You may want to avoid accepting these offers though, as they will likely include hidden fees, high interest rates and low credit limits. Lenders and creditors will try to take advantage of someone in your position, so make sure you don't let them.
If you have trouble qualifying for a standard credit card, consider using a secured credit card temporarily. To acquire a secured card, you will first make a deposit into a savings account. The credit limit on the card will be equal to or less than the amount deposited. If you make just a few purchases every month and always pay your bills on time, you will start rebuilding your credit. Credit.com recommended using no more than 10-15 percent of the secured credit line every month.
Bankrate suggested doing a lot of research before choosing a secured card. Howard Dvorkin, the chairman of Debt.com, told the publication that there are some banks that provide fair fees and rates, but others will charge so much that you'll have barely any left in your line of credit to actually spend. Even more, some banks may require you to purchase additional products along with the card, such as an accompanying insurance policy. Linda Sherry, the director of national priorities at Consumer Action, explained to Bankrate that those who use secured cards should only keep them while it is absolutely necessary. They can be an important step toward getting a traditional card, but they also have higher costs.
Many bankruptcy attorneys agree it only takes about two years after filing for bankruptcy to be able to qualify for a standard credit card again. Of course, you will have to have spent those two years living in a financially responsible way and avoiding more debt.
At Lexington Law Firm, we suggest another way to rebuild you credit after a bankruptcy is to start paying off any debt you still have. If you are still expected to pay off any of your loans once you are discharged, do your best to start paying them on time and in full.
Sometimes bankruptcy is the best and only option. Even if it hurts your score, it could still be the right thing to do. Just remember that filing for bankruptcy doesn't have to kill your score forever. If you spend responsibly, you'll be able to bring it back up.