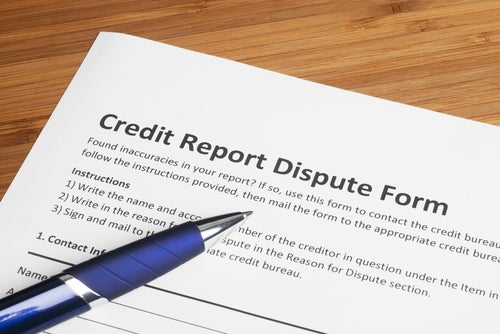 Your credit report and has become indispensable to your financial life. Your credit report is used to determine your credit worthiness. Your ability to get a loan for a home, to rent an apartment, to acquire insurance and even to become employed. It is therefore crucial that your credit report is fair, accurate and substantiated. What this means is that you credit report should fairly report the facts that comprise your financial life. These facts should be correct. The credit bureaus who report this information should have taken the time to make sure these facts are correct before they are reported. Unfortunately, this is not always the case. Items are reported that oftentimes do not tell the whole story, are incorrect or have never been checked. In these cases we have a mechanism to remove these listings. This mechanism allows for you to dispute the information with the credit bureaus.      
Knowing that you may need to dispute items on your credit report, there are some "don'ts" that are important to remember. These are as follows:
First Don't – If you have several negative questionable items that you want to dispute, do not dispute them all at once. The credit reporting agency may deem a mass dispute as frivolous. You may instead want to dispute these items in smaller numbers.
Second Don't – Do not dispute the same negative questionable item over and over again within the same short time period (30 day period). These multiple disputes of the same item may be deemed frivolous and will not help you in the removal of the negative item in question.
Third Don't – Do not send in original documents in support of your dispute. Send copies of supporting documents to your dispute to the credit bureaus. Original documents will most likely not be returned.
Along with the "don'ts." It is important to remember a "do." Credit report repair can be time consuming and sometimes complicated. Keeping this in mind, it is important to note: Do seek experienced help challenging the questionable items on your credit report. This experience may save you time and frustration when interacting with the credit bureaus.
Related Articles: 
Improve Credit Tip 3: Dispute Credit Errors Using Credit Report Repair