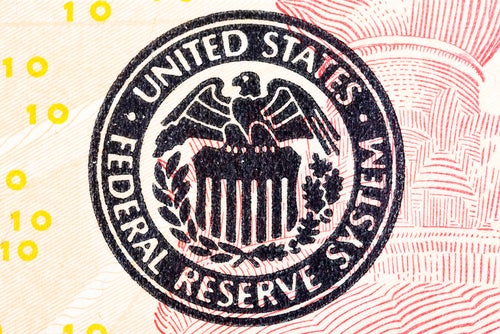 On December 16, 2015, the Federal Reserve decided to raise the target range of its key interest rate, the federal-funds rate, from a range of 0.00% – 0.25% to 0.25% – 0.50%, based on its reasoning that the American economy is recovering at a moderate pace from the Great Recession. In addition, the Federal Open Market Committee forecasted that the appropriate rate at the end of 2016 would be 1.375%, which implies multiple rate hikes throughout the year. The question that lingers is how might these rate increases affect consumers?
To answer this question, it is imperative to understand what the federal funds rate is. Quite simply, the federal funds rate is the interest rate that banks charge each other on loans used to meet reserve requirements. It is the base rate that determines the level of all other interest rates in the United States. Consequently, as the base rate increases, it becomes more expensive to borrow money. An increase in the federal funds rate generally discourages banks from borrowing to meet reserve requirements which they do by lending less money. Meanwhile, a reduction in the rate encourages banks to borrow which makes more money available for lending.
So, how will the recent rate increase impact consumers?
For borrowers, such as credit card holders, homebuyers, homeowners looking to refinance or qualify for a Home Equity Line of Credit, or auto purchasers, the increase will mean a higher interest rate and thus a more expensive loan. For a homeowner looking to sell, the increase may mean fewer potential buyers. For investors that prefer short-term CDs or money market accounts, the increase may lead to an increase in the interest payable; however, remember to focus on the real rate of return as inflation may erode the apparently higher rate of return.
Most credit cards offer a variable interest rate that is tied to the federal funds rate. Consequently, the increase in the federal funds rate means that the variable interest rate associated with future purchases will also increase. For homebuyers, a higher federal funds rate means that the interest rates for a home loan will also increase. For example, a prime interest rate today of 3.85% could be increased by up to 0.5% or 1.0% by the end of 2016. That could mean thousands of extra dollars paid in additional interest over the life of a conventional 30-year mortgage. This concept also applies to homeowners, interested in refinancing or securing a Home Equity Line of Credit. Consequently, such loans will have higher interest rates. It is also important to recognize that a homebuyer looking to sell may have greater difficulty doing so because as banks restrict lending, potential buyers may be prevented from qualifying for a loan to purchase the home. In addition, the prime rate for auto loans follows the federal funds rate. Consequently, the interest associated with auto loans generally increases as the federal funds rate increases.
For investors, the increase in the federal funds rate likely means that fixed rates will increase and thereby allow investors to save in fixed income investments such as CDs or money markets rather than incurring greater risks by investing in stocks and riskier bonds. When interest rates in fixed income investments increase, investors have more options to make a decent income outside the stock market. Consequently, if the Federal Reserve wants to stimulate the economy by causing investors to invest more money in the stock market, it only needs to lower the federal funds rate to cause the rate of return on fixed income investments to diminish significantly. This is exactly what the Federal Reserve has done over the past several years until it made the decision to increase the federal funds rate in December.
Overall, an increase in the federal funds rate means higher interest rates for mortgages, auto loans, credit cards, as well as CDs and Money Market accounts. Simultaneously, an increase in the federal funds rate means a decrease in stock investments, business profits, consumer spending, home sales, and borrowing in general.
As credit begins to tighten once again, a consumer's credit score will become even more important in determining whether or not a consumer will qualify for a loan at an affordable interest rate. To learn more about the central factors that affect your credit score and how to improve your overall creditworthiness, please contact Lexington Law Firm.
—
Mark Andrus, associate attorney for Lexington Law Firm, received his BA in English with a minor in Business Management at Brigham Young University and his Juris Doctorate from Santa Clara University. Mr. Andrus has served as a judicial extern for the Honorable Arthur Weissbrodt of the United States Bankruptcy Court for the Northern District of California and as a technical editor for the Santa Clara Law Review. He currently serves on the Utah State Bar Association's Pro Bono Committee for the Third District. His areas of practice include consumer, bankruptcy, and family law litigation and corporate compliance with federal and state consumer laws. Mr. Andrus is licensed to practice law in Utah, California, Arizona, Montana, New Hampshire and Arkansas.
Related Articles:
Federal Interest Rate Change: What it Means for Consumers
Buyer Beware: A Bad Credit Score Can Impact Future Interest Rates