Who we are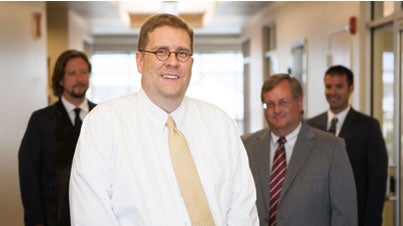 From humble beginnings in one of our founder's basements, to becoming a trusted leader in credit repair more than a decade of experience helping hundreds of thousands of Americans work to improve their credit. Our experienced lawyers and paralegals work to protect consumers' credit rights and ensure that they have fair and accurate credit reports. We empower clients to take charge of their credit and achieve their financial goals.
What we do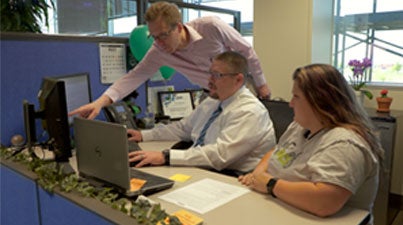 At the heart of everything we do is the dedication to improve people's lives. And it all starts with our team of attorneys and paralegals working together to help our clients achieve financial freedom. From our personalized strategies and innovative technology to finance management and identity protection, we're always striving to make a positive difference in the lives of the people we help.
Employee Culture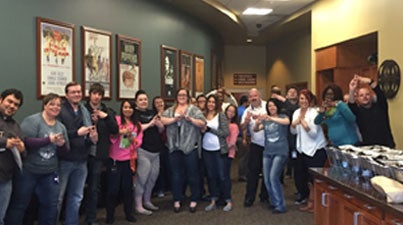 We know that to do right by our clients we first have to do right by our people. That's why we've created a positive culture with a productive atmosphere that inspires employees to always give their best. We are focused on four key elements: Our People, Our Culture, Our Leadership, and Our Clients.
Our Main Focus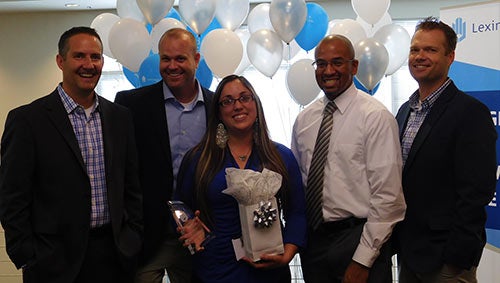 Our People
Our employees are passionate about the difference they make in our clients' lives. It's more than just another job for them—they're helping give people a second chance at a better life.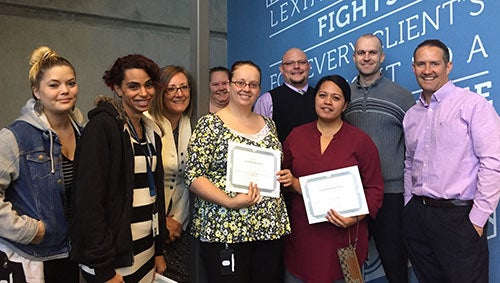 Our Culture
We empower our employees to be their very best. From coaching and development plans to leadership programs and recognition awards—we work to help employees reach their full potential and achieve their career goals.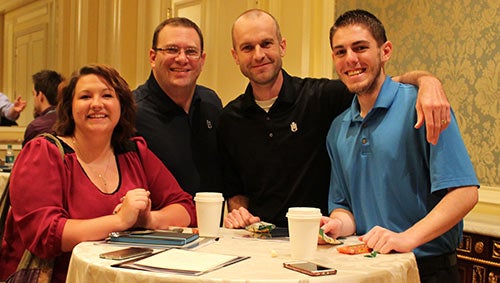 Our Leadership
Our leaders inspire their teams to do more and be more. We want employees to feel fulfilled at work, that's why we actively help them grow their skills and develop their capabilities.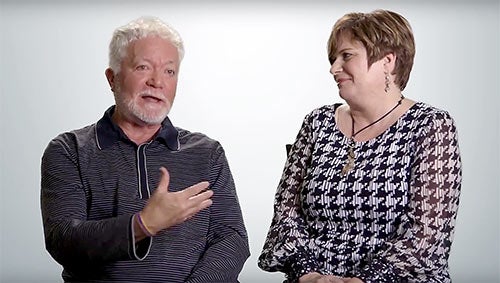 Our Clients
We understand the importance of credit in people's lives. Our employees are there for our clients every step of the way—from helping them work to repair their credit to celebrating the achievement of the big milestones in their lives.
 Lexington Law Fights For
  Every Client's Legal Right
To a Fair and Accurate
   Credit Profile.
Benefits
Total compensation is more than a paycheck. Lexington Law offers a wide range of benefits and plans to meet every employee's needs. We realize how important our employee benefit programs are to you and your family. At a time when escalating health insurance costs have forced many employers to significantly reduce or completely eliminate benefit programs, we are committed to providing our employees with access to the most comprehensive programs available.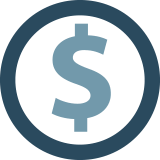 Compensation
Lexington Law offers a competitive and attractive compensation plan. We value our employees and strive to offer a compensation that will motivate and reward them for a job well done.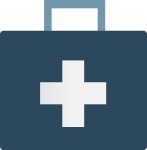 Medical
Careful planning is the key to making the most of your benefit opportunities. Our medical benefits provide you with the opportunity to choose what type of plan works best for you and your family.

Dental
Dental coverage is completely voluntary. You may elect dental coverage even if you do not elect medical coverage.

Disability and Life
We provide help if you become temporarily disabled, which means that you are not able to work for a short period of time due to sickness or injury. We also offer basic life insurance.

Vision
Our vision insurance has several options and works great for your individual eye care needs.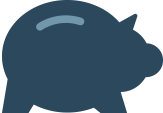 401K
As you consider your future and your retirement, will you be ready? Everyone has an idea of what they would like to do when retirement comes, and at Lexington Law we want to help you achieve your retirement goals.
Location
Lexington Law is nestled in the heart of North Salt Lake and is home to onsite attorneys, paralegals and staff members. Our people are driven by four core values—integrity, teamwork, innovation, and pride—that help them make a difference in people's lives. Today, Lexington Law is the number one credit repair service nationwide, and as we continue to grow we will still maintain a family environment where each and every one of our employees is valued.
In 2015 we opened our second location in the center of Phoenix, AZ. With over 400 employees and the same family environment, you'll feel right at home from the minute you step through our doors.
If you're passionate about helping people and want to work in an industry that changes people's lives, then we'd like to talk to you. Apply online or give us a call at 1-800-353-8954
We're located at 360 N Cutler Drive, North Salt Lake, UT 84054 801-297-2480
Also at 2133 W Peoria Ave, Phoenix, AZ 85029
Apply