Take Control of Your Credit
A credit consultant is open to review your FREE credit report summary. Call now for your FREE consultation:
1-

855-255-0139
Close
Call
Free Credit Consultation
:
1-

855-255-0139
for a Free Credit Repair Consultation
FREE Credit Report Summary & Credit Repair Consultation
Lexington Law offers a free credit repair consultation, which includes a complete review of your FREE credit report summary and score. Call us today to take advantage of our no-obligation offer.
What Is a Credit Bureau Dispute?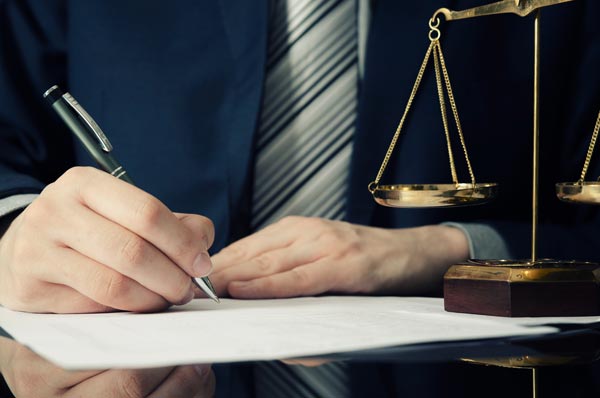 [kred-it byoor-oh di-spyoot] n.communication to a credit bureau in which a consumer requests an investigation of one or more listings on their credit reports that they believe to be inaccurate, untimely, misleading, incomplete, ambiguous, unverifiable, biased, or unclear ("questionable").
Credit reporting errors happen. The credit reporting systems is a massive operation with billions of pieces of data being recorded every month on the hundreds of millions of credit reports maintained by the credit bureaus. Any time there is an operation of this scale, mistakes are bound to happen. Combine this with a lack of information verification and you have a system in which errors happen a lot more often than you might think.
Recent studies suggest that nearly 80% of all credit reports contain errors. On top of that, there are millions of credit listings that are misleading, incomplete, ambiguous, unverifiable, biased, or unclear; and as such are unfairly lowering your credit score.
Fortunately, there is something that can be done to correct credit reporting errors. As a result of the Fair Credit Reporting Act (FCRA), you have the right to dispute any of the questionable items with the credit bureaus. If, after performing an investigation, the credit bureaus cannot verify that the disputed information on your credit reports is correct, then they are required to correct or delete it.
Getting help with credit bureau disputes
So far, disputing erroneous credit listings seems simple, but in practice disputing inaccurate credit is rarely so trouble-free.
For starters, the credit bureaus are not required to investigate every dispute they receive. According to the FCRA, the credit bureaus have the right to refuse to investigate any disputes they feel are "irrelevant or frivolous". As a result, getting past the credit bureau "gatekeepers" and effectively disputing questionable credit listings often requires experience and knowledge of the credit system.
In part because of the difficulties many people run into when disputing questionable items with the credit bureaus, hundreds of thousand have turned to Lexington Law, the trusted leaders in credit repair. Lexington Law provides credit bureau disputes as well as a number of other credit repair services designed to help you make the most of your credit.
FICO and "The score lenders use" are trademarks or registered trademarks of Fair Isaac Corporation in the United States and other countries.
© 2018 Lexington Law®. All rights reserved. John C. Heath, Attorney at Law, PLLC d/b/a Lexington Law, and of counsel attorneys. 360 N. Cutler Drive, North Salt Lake Utah, 84054
Privacy Policy Text Message Terms Email Preferences. Credit Access.
Attorney Advertising