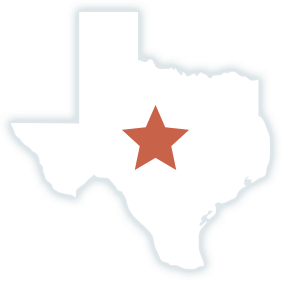 Credit Repair for Texas
Trusted leaders in credit repair for a reason
Proven Credit Repair Results
Lexington Law has worked to help thousands of clients in Texas with our credit repair services. We are eager to continue fighting for a fair and accurate credit report for all.
From Houston, up to Dallas, over to San Antonio and everywhere in between, Lexington Law clients have seen millions of unfair, inaccurate and unsubstantiated negative items removed from their credit reports. As trusted leaders in credit repair, we've helped clients challenge nearly every credit problem, including bankruptcies, tax liens, late payments, collections and more.
---
Credit Across the Country *
Select a state to view its average score
With the availability of working through the US, Lexington Law can provide credit repair in Texas.
Don't wait—you deserve a second chance at credit
---
Not sure how your score measures up?
More than one in five credit reports contain a mistake, impacting 40 million consumers nationwide
Texas residents, call Lexington Law for a:



What's Your Credit Costing You?
With an average home cost of $283,290 in Texas, inaccurate and unfair items on your credit could be costing you thousands of dollars on a mortgage and interest rates. Texas ranks in the bottom ten in credit scores in the United States and has the second highest credit card debt in the nation. Not only that, but you Texas has the second-highest number of payday lenders in the nation, making debt unmanageable for many Texans.
---
how credit repair worksIn four easy steps

We obtain your credit reports and create a plan targeting the questionable negative items affecting your credit score.

Our team will send the appropriate correspondence to dispute and challenge the inaccurate negative items on your behalf.

For negative items requiring additional correspondence, we keep the process going and ensure your credit rights are fairly represented.

Through the online portal and app, we offer 24/7 access to your credit score analyses' and credit counseling solutions to help you reach your credit goals.
what our Texas clients are saying
"Lexington Law has helped me get control back over my credit! You have given me peace of mind and helped me better myself along the way! Thank you!"
– Leigh Wolfe City, TX
"The services are great! In no time, I received a text stating a removal from my Experian credit report, and a month later, more removals!"
– Sidra Arlington, TX
"I have a better score now and I'm so happy with the outcome."
– Mary Dallas, TX
service levels
We offer services to fit every budget and credit situation
Most Popular
PremierPlus
Advanced
Bureau challenges
Creditor interventions
InquiryAssist
Score analysis
ReportWatch
TransUnion® alerts
Cease & desist letters
FICO® score tracker
Identity protection
Personal finance tools
Concord Premier
Moderate
Bureau challenges
Creditor interventions
InquiryAssist
Score analysis
ReportWatch
TransUnion® alerts
Cease & desist letters
FICO® score tracker
Identity protection
Personal finance tools
Concord Standard
Basic
Bureau challenges
Creditor interventions
InquiryAssist
Score analysis
ReportWatch
TransUnion® alerts
Cease & desist letters
FICO® score tracker
Identity protection
Personal finance tools
Service Level
PremierPlus
Advanced
Concord Premier
Moderate
Concord Standrd
Basic
$100 value for $20 more than Concord Premier