168,961 charge offs
were removed from Lexington Law
clients' credit reports in 2010
2010 Charge offs Removed by Creditor/Company
Creditor Name
2010 Items Removed
Charge Off Does Not Mean Erased
You may still owe the debt that was charged off
Make no mistake: unpaid and ignored debt is not forgotten debt. Even if a creditor gives up on ever getting paid, they'll often list the item as a "charge off" or a "profit and loss write-off."
This doesn't mean that you no longer owe the debt. This just means that your original creditor has written the outstanding debt off against their corporate taxes. While this process allows the collection agency to minimize some of their loss, your credit report remains in danger.
Charge offs are a prime example of how a single late payment, if left unpaid and unaddressed, can grow into a much larger, more damaging problem. If you are thinking about not paying your current financial obligations, consider the impact it can have on your long-term credit goals.
Falsely, many consumers believe that the term, "charge off" implies debt freedom. In fact, it's quite the opposite: a charge off notation can remain on your credit report for up to 7 years. What's more, simply paying off past-due charge-offs won't neutralize their negative status. Paid charge offs still show up as severe negatives. It's important to note that credit reports don't just show your current credit situation, but they also show what your credit situation has been in the past. Therefore, a past charge off can do a great deal of damage to the credit score even if it was paid off. This is one of the great ironies of the credit reporting system; paying your past-due debts does little to immediately increase your credit score.
Charge off listings on your credit report can:
Cause a decrease in your credit score
Remain on your credit report for 7 years, regardless of payment
Add late fees and penalties to your original debt
Result in collection agency calls, letters and emails
Result in the collections agency taking additional legal action against you
Lexington Law has helped thousands of clients remove questionable charge offs from their credit reports. In 2010, through effective credit bureaus challenges and legally crafted creditor interventions, Lexington Law challenged over 13,000 creditors like Sallie Mae, Verizon, Discover, and the U.S. Department of Education to assist in over 150,000 charge off removals.
In 2010 Lexington Law clients had over 168,961 charge offs removed from their Credit Reports.
To speak with a paralegal about your Charge Offs and other items on your Credit Report, Call now:
1-888-596-4997
Talk to a paralegal about
removing charge offs:
1-888-596-4997
Want us to call you?
Submit your information below and a paralegal
will call you for a FREE credit consultation.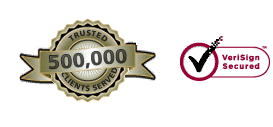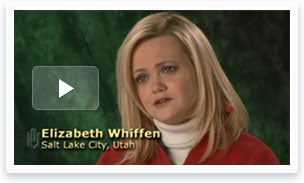 "First and foremost, thank you thank you thank you and thank you!!!!!!! If I wrote a thank you for every negative mark taken off my credit reports, this page would really be long :) I hope this email reaches you in good spirits. THANK YOU FOR DOING YOUR JOB VERY WELL."

- C.R., Lexington client*
(Your results will vary)
© 2015 Lexington Law®. All rights reserved. John C. Heath, Attorney at Law, PLLC d/b/a Lexington Law, and of counsel attorneys.
360 N. Cutler Drive, North Salt Lake Utah, 84054 //
Google+ Page
Attorney Advertising.