686,111 Collections
were removed from Lexington Law
clients' credit reports in 2010
2010 Collections Removed by Creditor/Company
Creditor Name
2010 Items Removed
Collections Can Mean Big Trouble
Improve your credit scores by handling collections and late payments
Compiling late payments can be a slippery slope. What may begin as a $25 late fee can quickly snowball into hundreds of dollars. In addition to the fees that late payments bring, the impact to your credit reports can significantly begin to impact your credit scores and your ability to get new credit in the future.
There are times when financial trouble is unavoidable. A shaky economy has left many consumers facing the consequences of making payments late, or in some circumstances, not making payments at all. Once a creditor claims you have an outstanding balance and begins reporting your late payments to the credit bureaus, your score will likely drop. Often, when they're unable to collect the outstanding balance, your creditor hands your debt to either an in-house or third-party collection company.
Collection agencies are often more interested in getting paid than they are in the fairness and accuracy of the credit reporting they provide to the credit bureaus. An account in collections can negatively impact your credit report for up to 7 years. Even once you have paid off your outstanding debt, the mere presence of the listing, even with a zero balance can continue to lower your credit score.
As we enter 2011, many people are making resolutions to improve their credit. Unfortunately, good credit repair goes beyond just simple debt settlement, credit counseling, or paying off negative items. In that regard, Lexington Law is confronting exploitative creditors, abusive debt collectors, and erroneous credit reports so that new clients can make 2011 a much brighter year. While achieving these goals can be challenging, the potential upside is raising their credit score and paying far less in interest as a result.
Collections and late payments may be a part of your financial past, but they don't have to be a permanent part of your future. In 2010, Lexington Law worked with over 20,000 companies including Chase, American Express, NCO Financial, and Capital One to remove over 650,000 collection citations from consumer credit reports. Credit companies who treat consumers unfairly rarely document their credit reporting processes to the extent required by law. Our service upholds your collection account rights under the Fair Credit Reporting Act (FCRA), Fair Debt Collection Practices Act (FDCPA), and the Fair Credit Billing Act (FCBA) to ensure that your creditors are in compliance with the many legal requirements that govern them in reporting your personal information to the credit bureaus.
In 2010 Lexington Law clients had over 686,111 Collections removed from their Credit Reports.
To speak with a paralegal about your Collections and other items on your Credit Report, Call now:
1-888-596-4997
Talk to a paralegal about
removing collections:
1-888-596-4997
Want us to call you?
Submit your information below and a paralegal
will call you for a FREE credit consultation.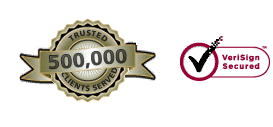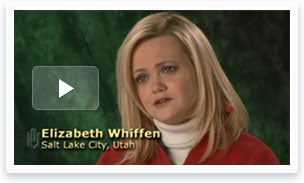 "First and foremost, thank you thank you thank you and thank you!!!!!!! If I wrote a thank you for every negative mark taken off my credit reports, this page would really be long :) I hope this email reaches you in good spirits. THANK YOU FOR DOING YOUR JOB VERY WELL."

- C.R., Lexington client*
(Your results will vary)
© 2015 Lexington Law®. All rights reserved. John C. Heath, Attorney at Law, PLLC d/b/a Lexington Law, and of counsel attorneys.
360 N. Cutler Drive, North Salt Lake Utah, 84054 //
Google+ Page
Attorney Advertising.