Article Updated September 10, 2018.
Nothing makes us happier at Lexington Law than when our clients cancel our services after reaching their credit goals. Sounds strange, right? At Lexington Law Firm, hearing a client has achieved their goal is something worth celebrating, so when that happens, then cancelling out their case makes us happy.
For instance, in the video above, our client used our credit repair services for several years because he wanted to buy a home. This client was able to improve the accuracy of his credit reports that in turn helped him increase his credit score. This, in turn with managing his credit wisely, helped him get approved for a home loan.
Many clients sign up for Lexington Law Firm because their credit reports have inaccurate, unverified, and unfair items that are negatively impacting them. In many cases, our clients are referred over to us because they were denied for a loan or a line of credit. Each client's goal is important to us, whether it's to have a better credit score and more accurate credit report, or to buy a new home, and we want nothing more than to help accomplish those goals. Nothing makes our paralegals happier than hearing a client say "I want to cancel because I achieved my goal."
At Lexington Law, our number one priority is our clients' satisfaction. We work hard every month to challenge inaccurate, unverified, and unfair negative items on your credit reports. Not only that, but we provide credit education to help you understand the credit ecosystem. Once our clients' credit is repaired, we want you to maintain that good credit, so our website and our paralegals provide you with tips and tools for maintaining good credit, such as keeping a low credit utilization ratio and not constantly applying for new credit. Some of our service levels include a customized credit report improvement analysis each month that can be accessed anytime on our client website. That way, clients are armed with the information they need to keep a good credit report and score once they've achieved it.
Of course, if you want a little extra help monitoring your credit after it's been fixed, we offer plans to help you do so. We understand that some clients may appreciate the extra help once they've reached their goals, and we have services that can help you monitor and maintain your good credit. Clients still receive notifications about changes to their credit reports, so that they can keep up.
Whether it's fixing your credit reports, or monitoring your credit, Lexington Law has represented over half a million clients and helped clients see the removal of millions of questionable, negative items from their credit reports. Call now and learn more about how Lexington Law Firm may be able to help you work to remove negative items from your credit reports such as collections, late payments, charge-offs, and many others. We offer a free credit consultation to go over what is negatively impacting your credit.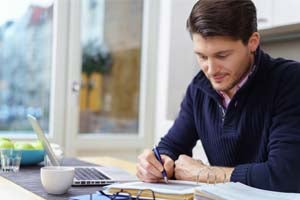 *Disclosure: Testimonials represent the results of the particular individual and you should not expect the same result because your case is different than everyone else's. Lexington promises only to communicate with creditors on your behalf and in your name, verify report changes with bureaus, and provide you timely information about changes in your reports. Previous clients have seen impressive credit report results, with an average of 10.2 removals in 4 months across their three reports. Some members do not achieve that result and Lexington makes no guarantee that you will receive that average result.