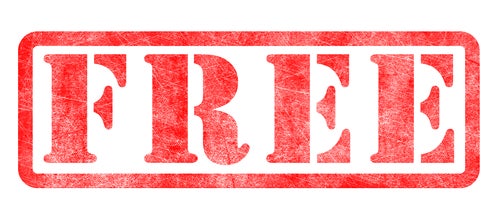 Credit health is illusive without the proper tools. In addition to our services, there are several preemptive and free ways to get serious about financial improvement in the New Year. Begin by taking advantage of the following resources. They will help you on the path to stability.
Credit reports. Thanks to the Fair Credit Reporting Act (FCRA), every person is entitled to free annual copies of their credit reports from the major bureaus—TransUnion, Experian and Equifax.
Credit repair fix: Review your reports carefully, highlighting any information that is incorrect, outdated or suspicious. Clean credit requires correct information, and identifying the errors is the first step.
Education. The web is full of credit-related learning resources: The Consumer Financial Protection Bureau and Federal Trade Commission are government agencies tasked with protecting your credit rights and providing free education. Lexington Law's blog is also filled with hundreds of articles aimed at teaching you everything from scoring factors to household budgeting.
Credit repair fix. Personal habits are the cornerstone of credit health, and it's important to understand how yours affects scoring. Take advantage of free education and commit to learning more about credit. The result will help you adopt score-boosting behaviors.
Online calculators. Big purchases like homes and cars require serious consideration. Learning about down-payments, hidden costs and monthly payments is essential.
Credit repair fix. Installment debt can make or break your score. Do the math by using a free loan calculator. Tangible numbers will help you determine whether to take the next step.
Budgeting. Income isn't a direct factor in credit scoring, but your bank account allows you to pay bills, save for emergencies and plan for the future, all of which do apply to credit health.
Credit repair fix: Make the most of your assets this year by creating a budget and sticking with it. Download our free template here. Financial management will help you maintain a low credit utilization ratio and debt-to-income ratio while also using your funds to open new accounts that can boost your credit score.
Online deals. Why spend more when less is an option? The Internet is full of money-savings options, including discount sites like Groupon.com and LivingSocial.com, coupon sites like CouponCabin.com and RetailMeNot.com, and more recently, a rebate site, Ebates.com, which offers cash back on purchases made at hundreds of national retailers.
Credit repair fix. Debt reduction is a defining factor in credit scoring. If you are serious about improvement, don't miss an opportunity to save. A few coupons could stand between you and much-needed credit score points.
Related Articles:
When Will I See a Boost in My Credit Score?
What Laws Protect You From Credit Reporting and Collection Agencies?