The information provided on this website does not, and is not intended to, act as legal, financial or credit advice. See Lexington Law's editorial disclosure for more information.
When it comes to managing medical expenses, seniors often face significant financial challenges. Since retirement usually means living off of a fixed income, dealing with medical bills not covered by insurance can easily put seniors at risk of landing in debt.
According to the Consumer Financial Protection Bureau, nearly a third of American consumers have debt that's been turned over to collections, with over half of that from medical bills. Even having a comprehensive retirement plan doesn't guarantee that you'll be able to avoid unforeseen (and expensive) health problems.
Thankfully, there are strategies to handle daunting medical debt and to prevent debt incurred from hurting your credit. This detailed guide offers helpful information and advice for navigating healthcare costs as a senior and dealing with medical bills and debt that can harm your credit score. Read on to learn more, or click through the menu below to find the information you need.
How to budget for senior healthcare costs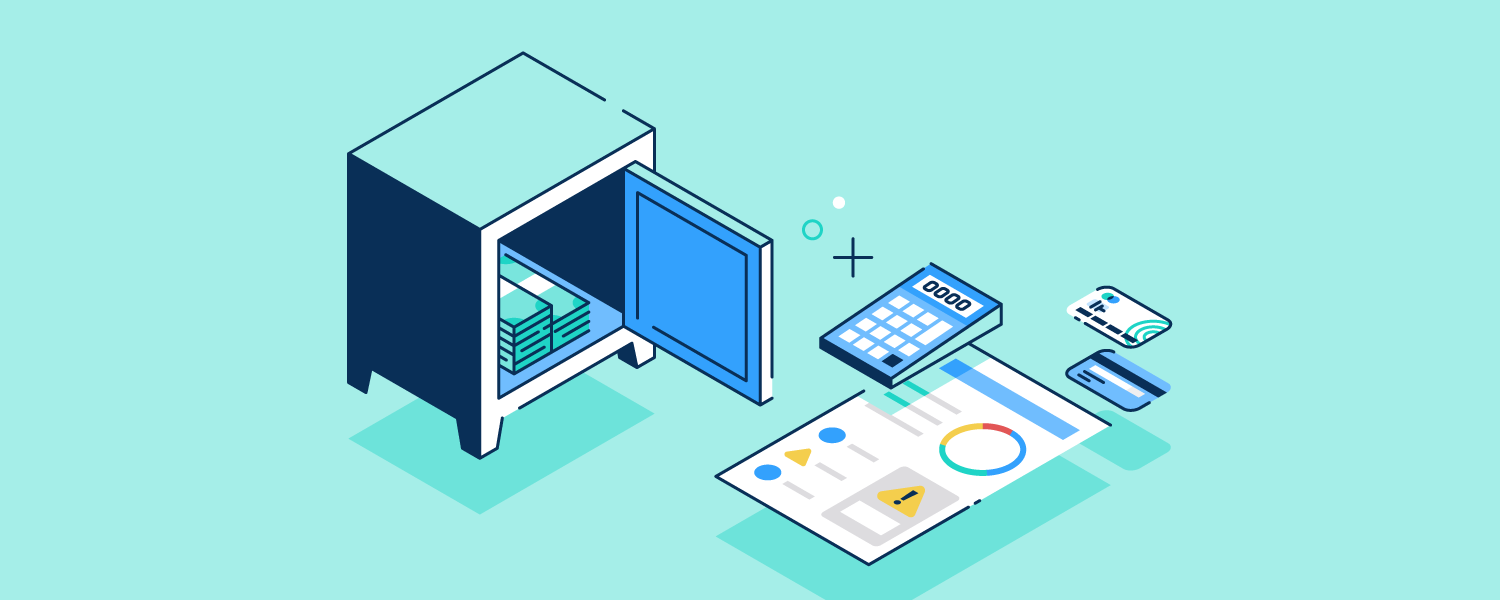 Why budgeting for medical costs matters
According to the Bureau of Labor Statistics, an average of $6,833 a year is spent on healthcare in households led by an individual who is 65 years or older. Underestimating potential medical expenses in retirement is the main mistake that leads to credit-damaging debt and the need for credit repair. The snowball effect of medical expenses is a large part of the reason why they're important to keep under control as a senior.
Delaying healthcare bills without a plan and ignoring medical debt are surefire ways to cause financial distress, especially when you're 65+ years old. Creating a budget for healthcare costs is the first step to minimizing the shock of medical expenses that can lead to crippling debt and a ruined credit score. There are plenty of steps you can take to keep your medical expenses under control before you have to negotiate with debt collectors and utilize credit repair software.
What to know when budgeting for senior healthcare
When it comes to routine healthcare expenses, seniors should take into account insurance premiums, out-of-pocket costs and possible expenses associated with paid long-term care. Developing the right medical budget as a senior doesn't have to be a grueling task.
The key is to be realistic about the different types of costs you need to prepare for and being proactive about asking for help when needed. Account for everything (income, debt, benefits, etc.) and document every financial move so there is a paper trail that eliminates second-guessing and family conflicts.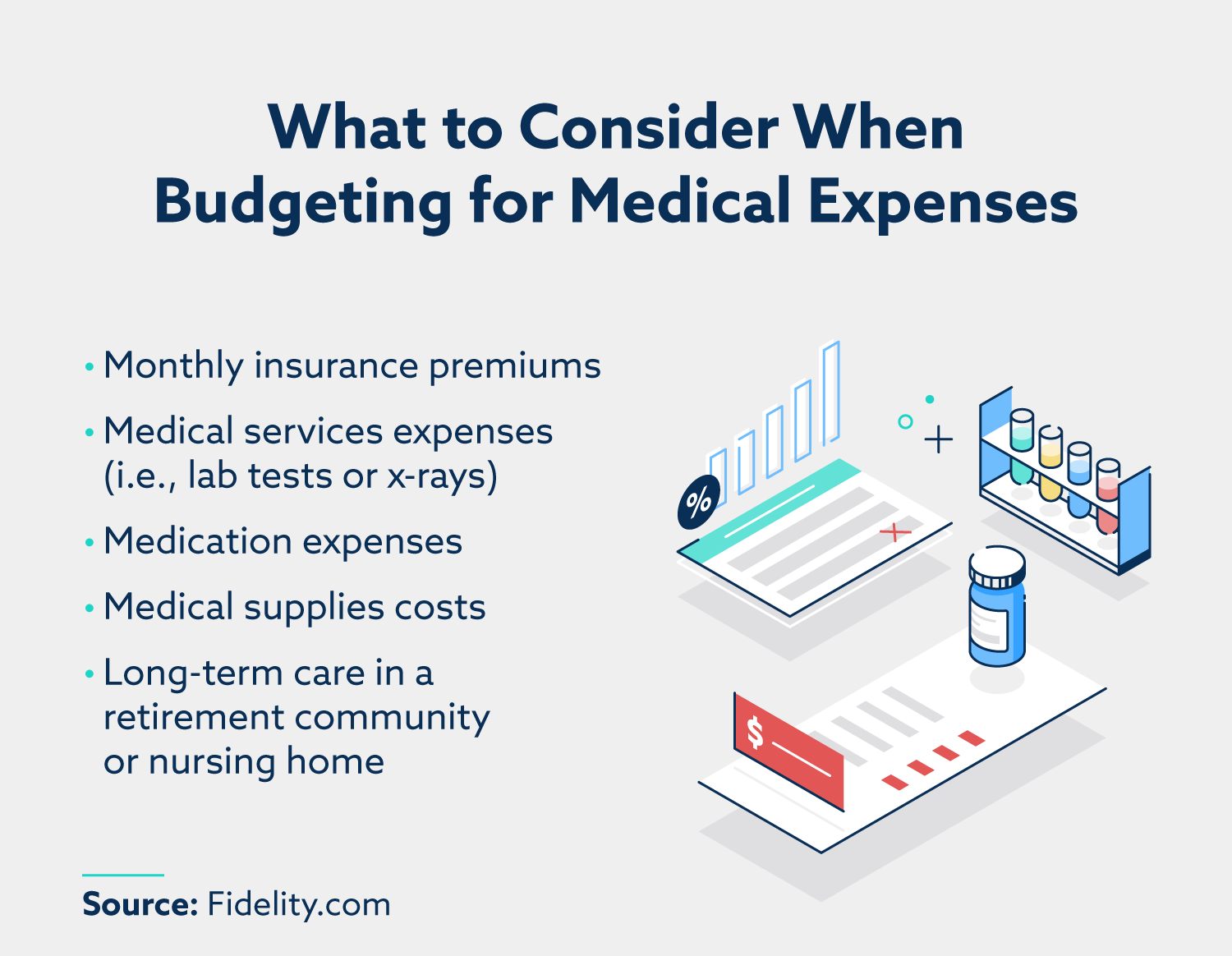 Navigating the details of health insurance, medical bills, prescription costs and more can be overwhelming for anyone. As a senior preparing for your financial future, it's wise to involve a trusted advocate who understands your situation and can help you make important decisions regarding medical expenses.
You may choose to give authority to trusted family members who are helping you, and remember you can still oversee all account activity. It's recommended that you communicate often with your family about your finances and look into professional financial consulting and/or the need for a Power of Attorney.
How to choose the right medical insurance option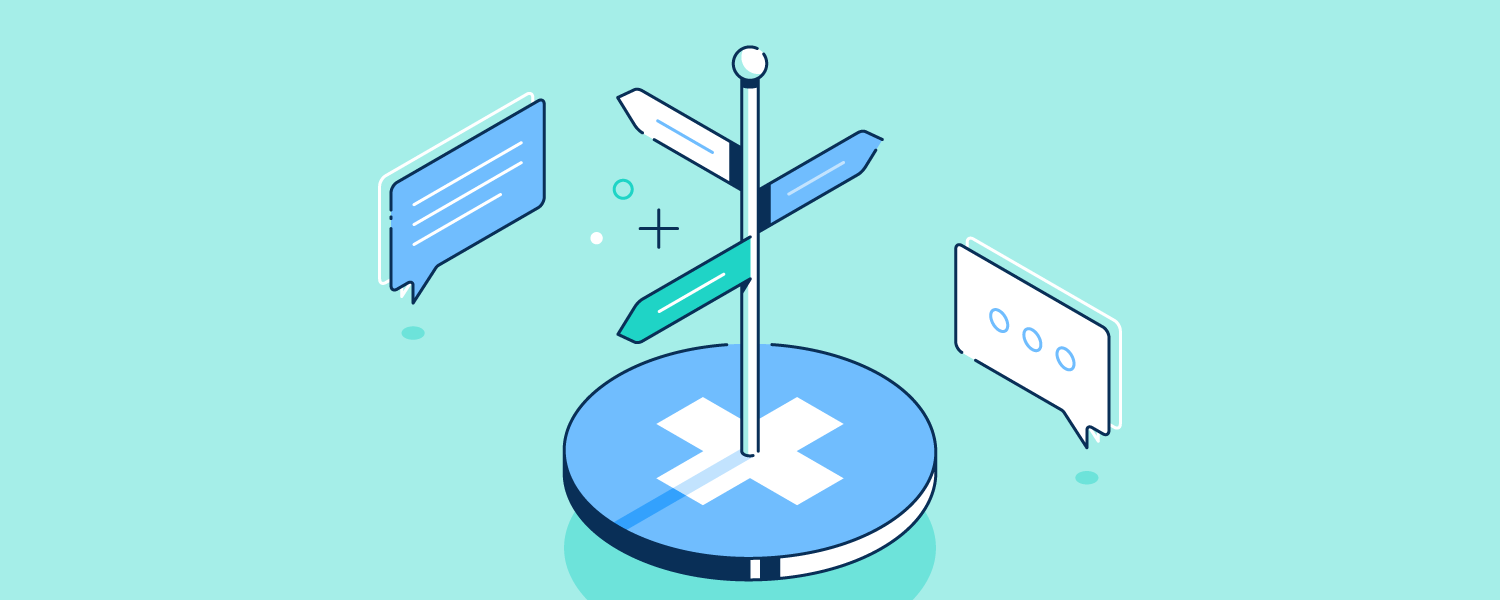 The best practices for deciding between the various insurance options as a senior aren't always obvious. The average American Medicare beneficiary still spent well over $5,000 out-of-pocket per year for medical expenses according to one Kaiser Family Foundation study from 2019. How can you choose the coverage option that is the least likely to land you in debt?
When it comes to covering medical expenses, seniors in the United States have some options, including:
Medicare: The federal health insurance program for 65+ individuals who have worked full-time for at least 10 years.
Medicaid: The health insurance program run by states and partially funded by the federal government to help low-income families and individuals.
Private insurance: Insurance not federally or state run—it can be purchased from either your employer, a state or federal marketplace or a private marketplace.
What to know about the cost of Medicare
To understand what expenses you need to cover yourself as a senior, it helps to know your two coverage options under Medicare, the most popular type of insurance for 65+ individuals.
There is original Medicare, which consists of parts A and B. Medicare part C, which is also known as Medicare Advantage plans, is offered by a private company that has a contract with Medicare.
Parts A and B of Medicare include:
Inpatient care
Home healthcare
Clinical research
Ambulance services
Hospice care
Skilled nursing facility care
Prescription drugs (limited)
Medical supplies and equipment
Part C includes all of the following in addition to parts A and B:
Special needs plans
Private fee-for-service plans
Preferred provider organizations
Health maintenance organizations
Medicare medical savings account plans
While Medicare covers a substantial amount, there are still quite a few common services among retirees that are not covered, including:
Dentures
Most dental care
Acupuncture
Routine foot care
Cosmetic surgery
Hearing aids and fitting exams
Eye exams related to prescription glasses
Long-term care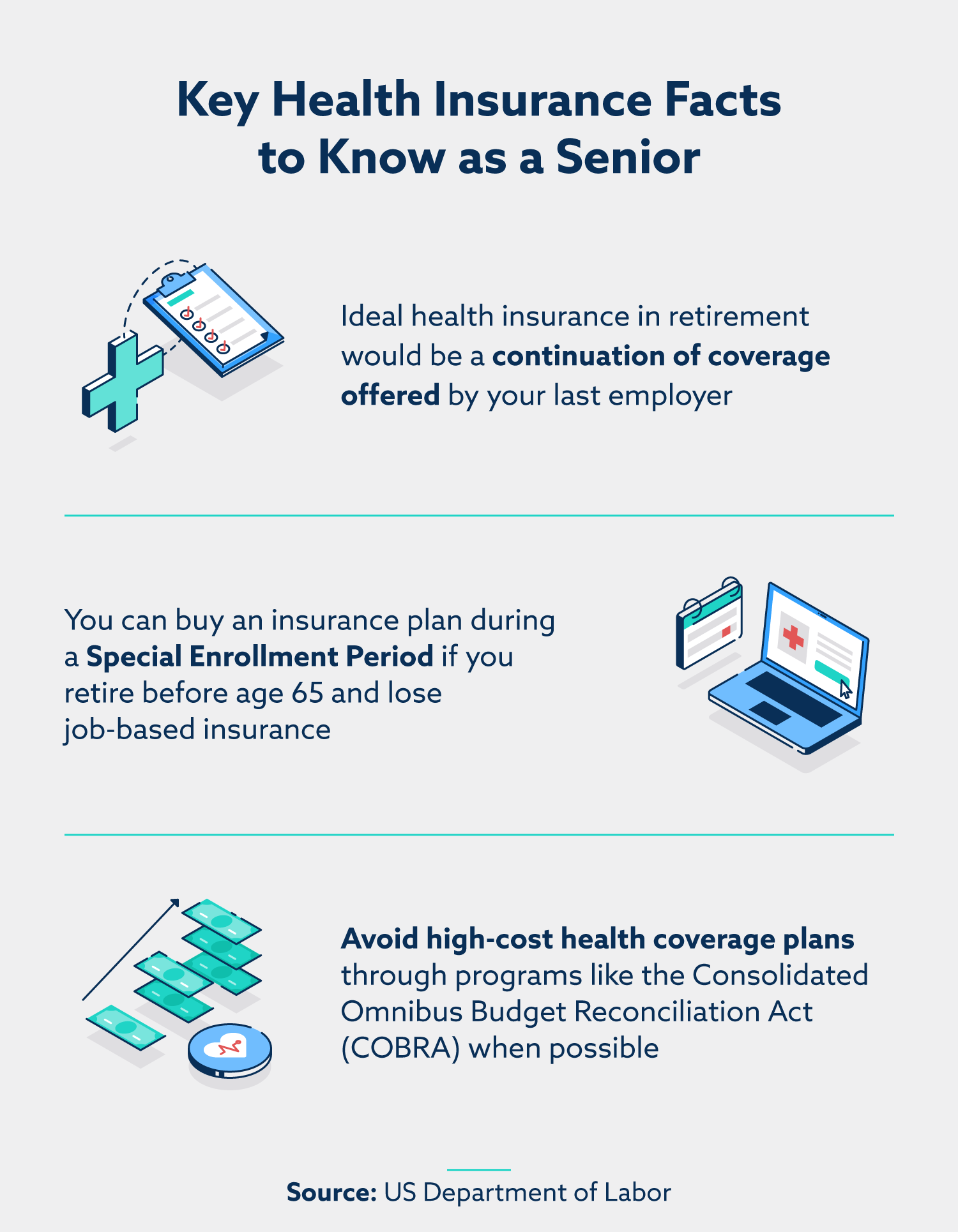 Ultimately, what seniors 65 and over will spend on healthcare each year will differ depending on age, gender and health status. Although there are countless scenarios that could increase or decrease an individual senior's healthcare spending, the general trend remains that their healthcare costs are much greater than their younger counterparts.
Year after year, the US Department of Health and Human Services continues to show the drastic spike in medical expenses for the 65+ age group.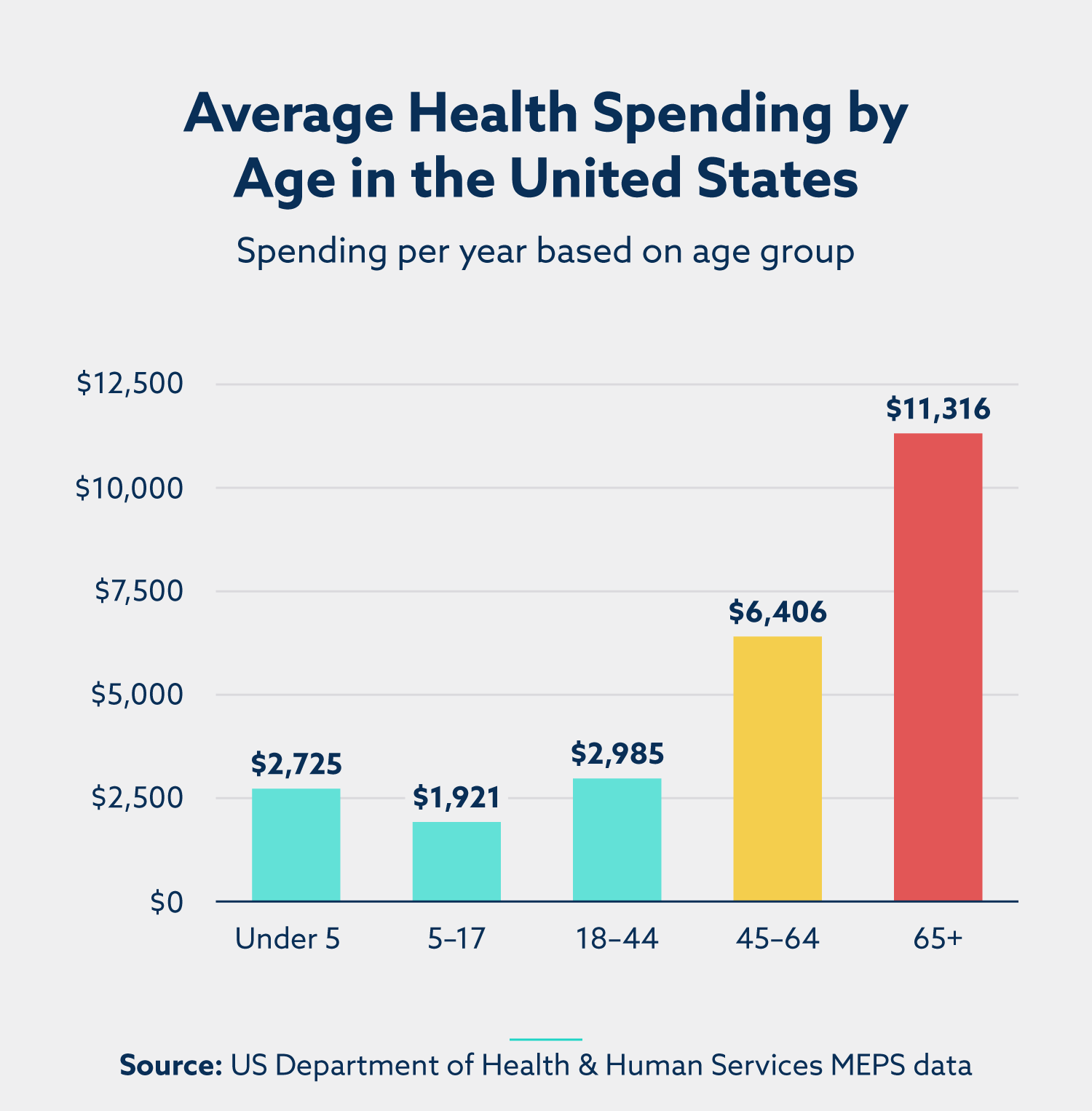 There are plenty of resources available for seniors looking for assistance in understanding the best insurance coverage for their situation. It's important to keep in mind that senior advocacy centers offer helpful services when you aren't sure how to make the best decision.
How to pay medical bills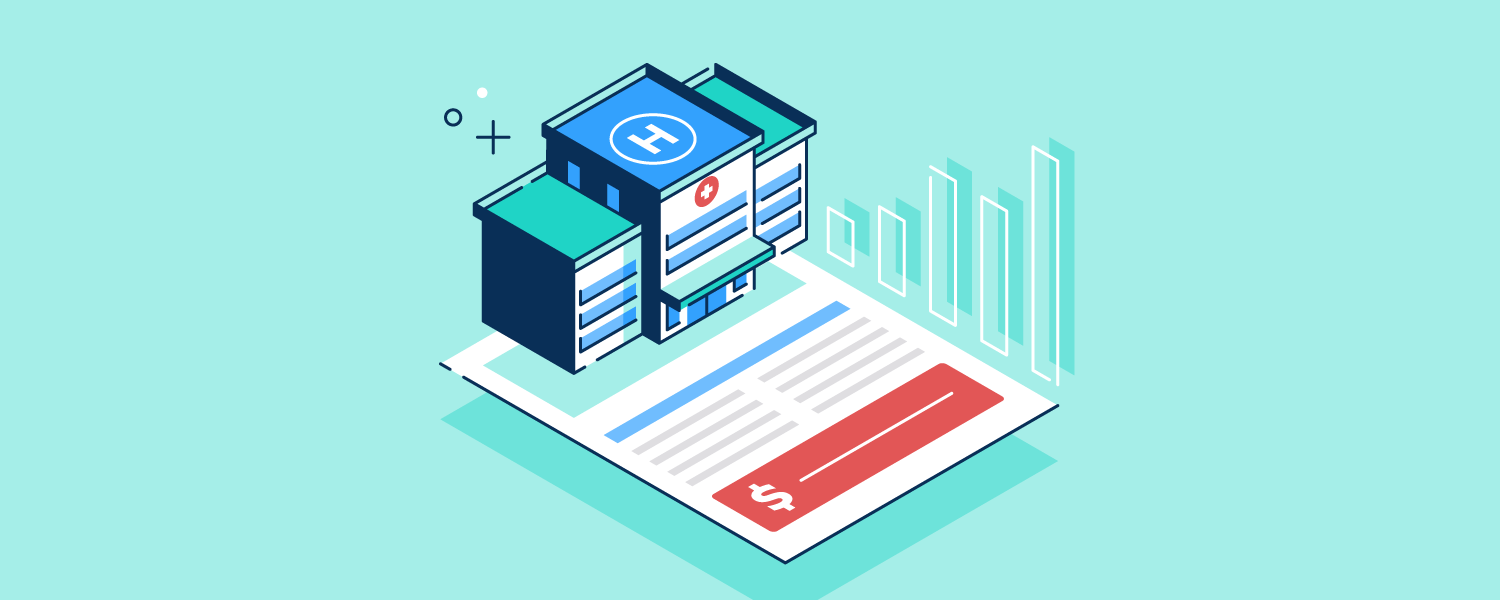 When dealing with medical bills not covered by insurance, there are a few steps you can take to make sure you aren't overcharged and to prioritize your payments. By following the steps below, you'll prevent a bill from winding up in collections, which can ultimately hurt your credit score.
1) Don't pay until you fully verify the bill
Sometimes the way that medical services are billed is confusing. Don't rush to pay a bill before you thoroughly check it for errors. Educate yourself on how to identify and address the most common medical billing mistakes to save yourself headaches in the future.
2) Make sure insurance was applied to the bill
Ask for an itemized bill from your provider to make sure your bill is adjusted. If you don't see an insurance payment or discount reflected on the bill, there is probably a mistake. Also, it's helpful to have a second set of eyes to catch inaccuracies.
3) Check that the explanation of benefits matches the bill
Expect an Explanation of Benefits (EOB) document to arrive at about the same time as the corresponding medical bill. Confirm that there aren't any discrepancies to avoid being overcharged.
4) Follow up and negotiate until an issue is resolved
A large component of ensuring you're paying the right amount for your medical bills is persistence. Don't shy away from calling your healthcare provider and your insurance company multiple times to clarify or negotiate, and record the names of the individuals you're speaking with and the time. Your wallet will thank you.
5) Request a payment plan
If you can't tackle medical bills in full, there are often opportunities for interest-free payment plans if you simply ask.
If you've done everything in your power to reduce and spread out the cost of medical bills and you're still struggling, it's time to ask for support. Reach out to trusted family members or consider enlisting the help of medical billing advocates.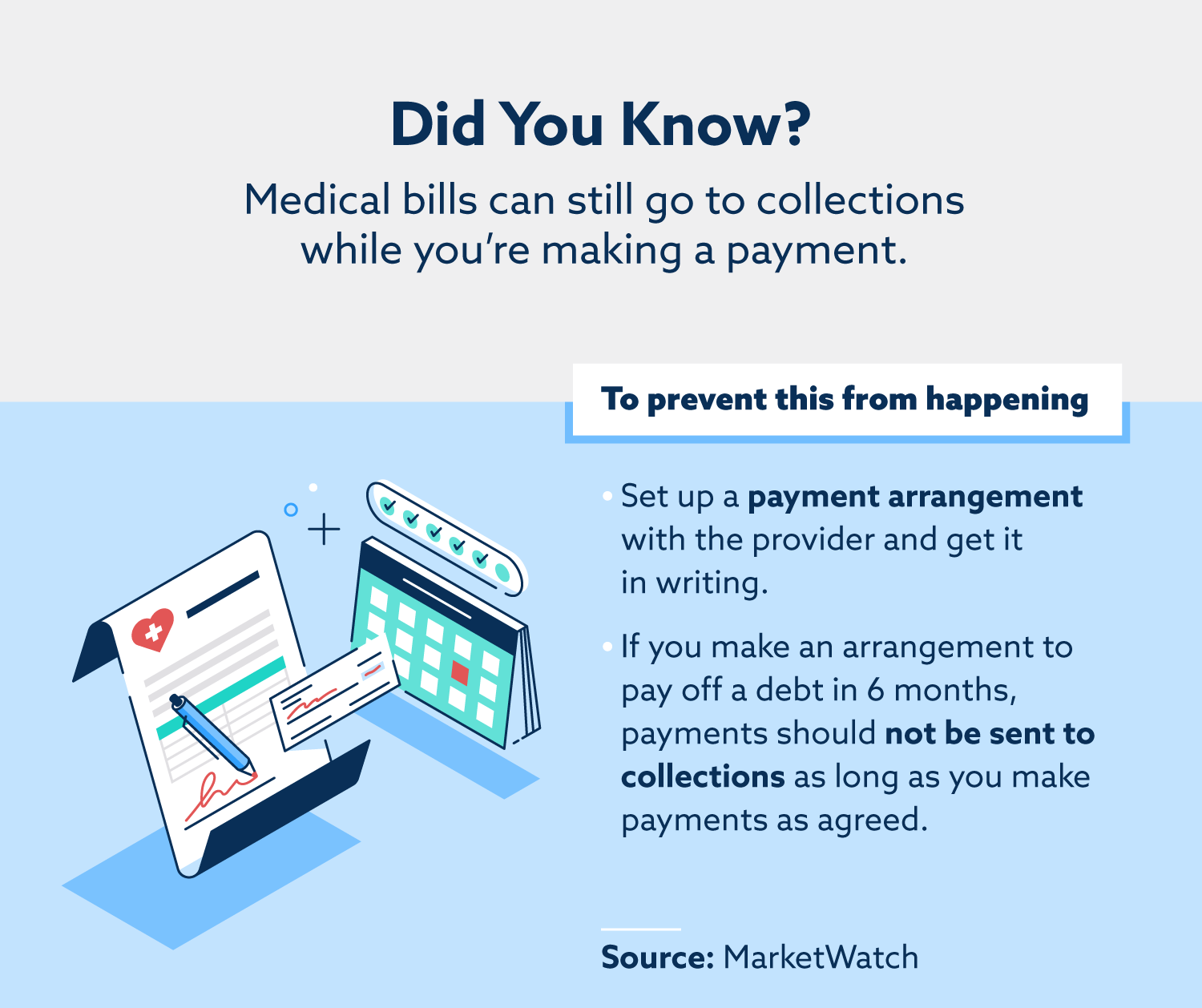 If your medical debt has already been sent to a collection agency, don't report the bill to credit agencies right away. You may be able to protect your credit score if you're able to resolve your bill quickly, and it might not even appear on your credit report.
Take a look at the resources below to learn more about how to best manage your insurance costs when you're 65+:
How to maximize deductible medical expenses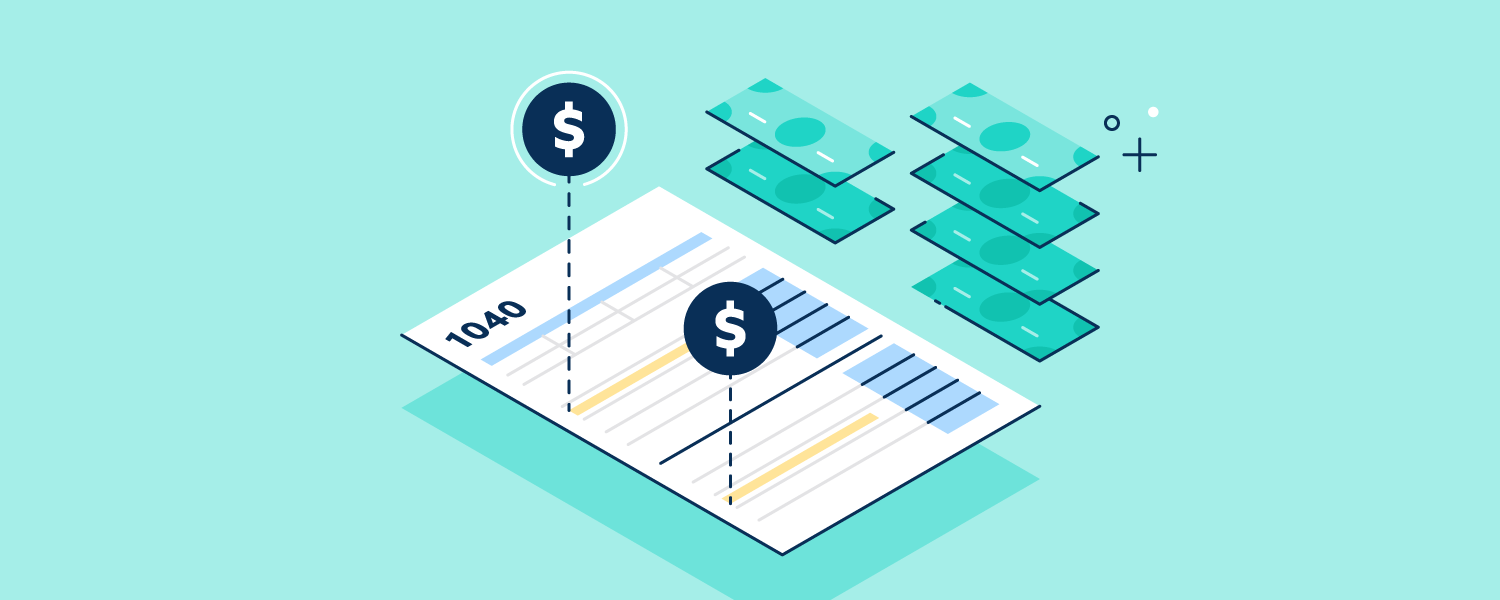 When you're a senior, it's important to understand best practices for advocating for yourself to get as much money back on medical expenses via tax deductions as possible. Seniors can benefit from deductible medical expenses that can help them avoid detrimental debt.
If you itemize your deductions, medical and dental expenses are deductible from your income taxes on Schedule A of your tax return as a senior. The limit is 7.5 percent of a taxpayer's adjusted gross income (AGI) for 2019 and 2020—only expenses that exceed 7.5 percent of a taxpayer's AGI are deductible.
For example, if someone's AGI is $50,000, only medical and dental expenses above $3,750 (7.5% x $50,000 = $3,750) would be deductible.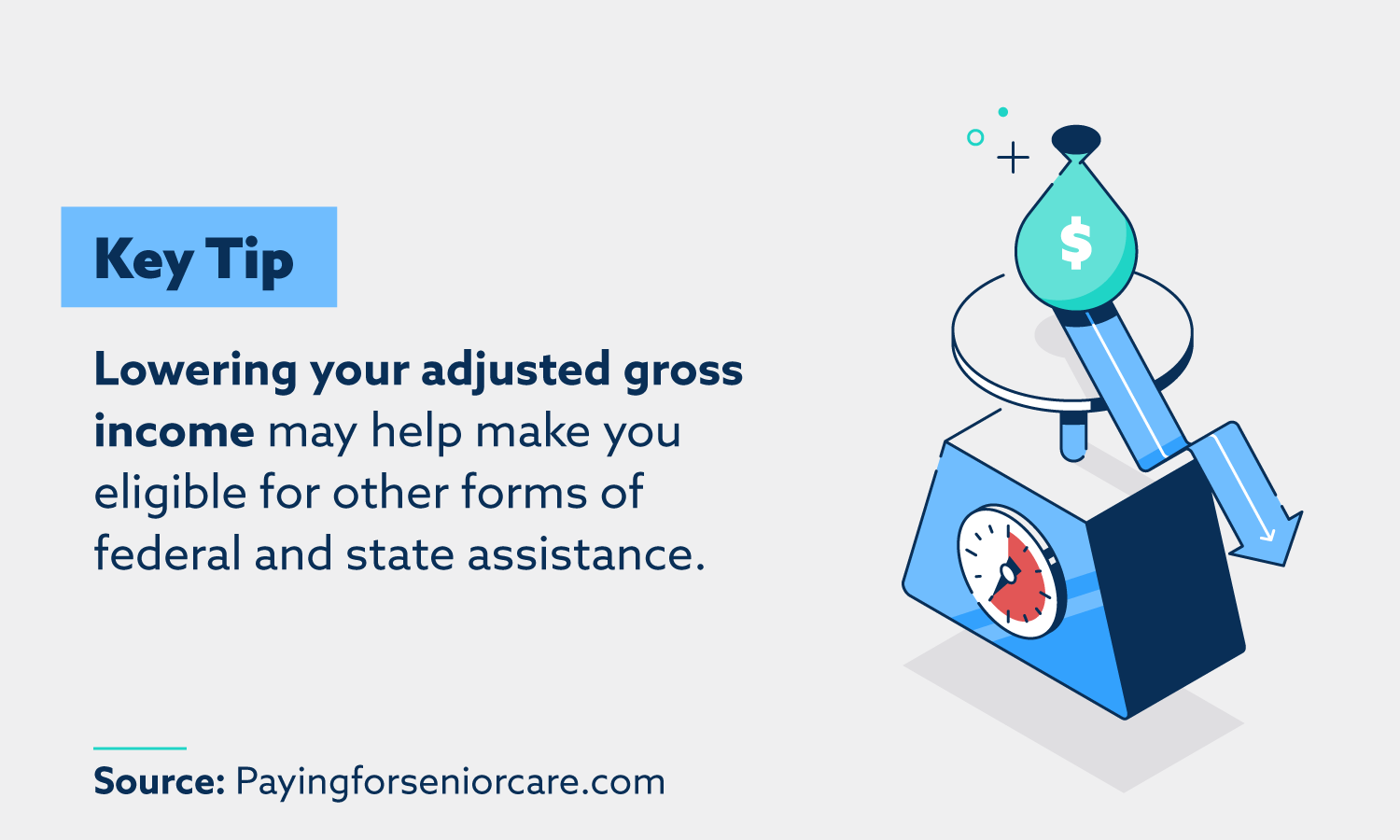 There are clear guidelines laid out by the IRS when it comes to figuring out which costs do and don't qualify for a tax deduction. Take a look at a quick overview of deductible medical expenses below.
Deductible medical expenses
Premiums for health insurance and qualified long-term care insurance
Medical fees from doctors, laboratories, dentists, assisted living residences, home healthcare and hospitals
Cost of transportation to receive medical care, including ambulance service
Home modifications costs, such as wheelchair ramps, porch lifts, grab bars and handrails
Entrance fees for assisted living
Room and board for assisted living if the resident is certified chronically ill by a healthcare professional and is following a prescribed plan of care
Personal care items, such as disposable briefs, and foods/nutritional supplements for a special diet, as prescribed by a doctor to treat a medical condition
Cost of prescription drugs
Expenses not eligible for deduction
Medical expenses that are reimbursed by health insurance, Medicare or any other program
Payments or distributions out of health savings accounts
Life insurance premiums
Non-medical care to enable the tax filer to be gainfully employed
Although deductible medical expenses shouldn't be relied on as a primary source of funds for senior healthcare, they can still help cover the cost of care and limit potential debt. A reduced tax burden from medical and dental tax deductions can help retirees reallocate their resources where they matter the most.
Along with other strategies to lower your overall healthcare tab, these deductions might help make the difference in being able to afford home care without going into debt, which can hurt your credit.
Be cognizant of the fact that deductible medical expenses should not be confused with Dependent Care Tax Credit—which is meant for dependent care expenses the primary taxpayer incurs to enable them to work, or look for work, rather than caring for their dependent.
How to minimize the negative effects of debt on credit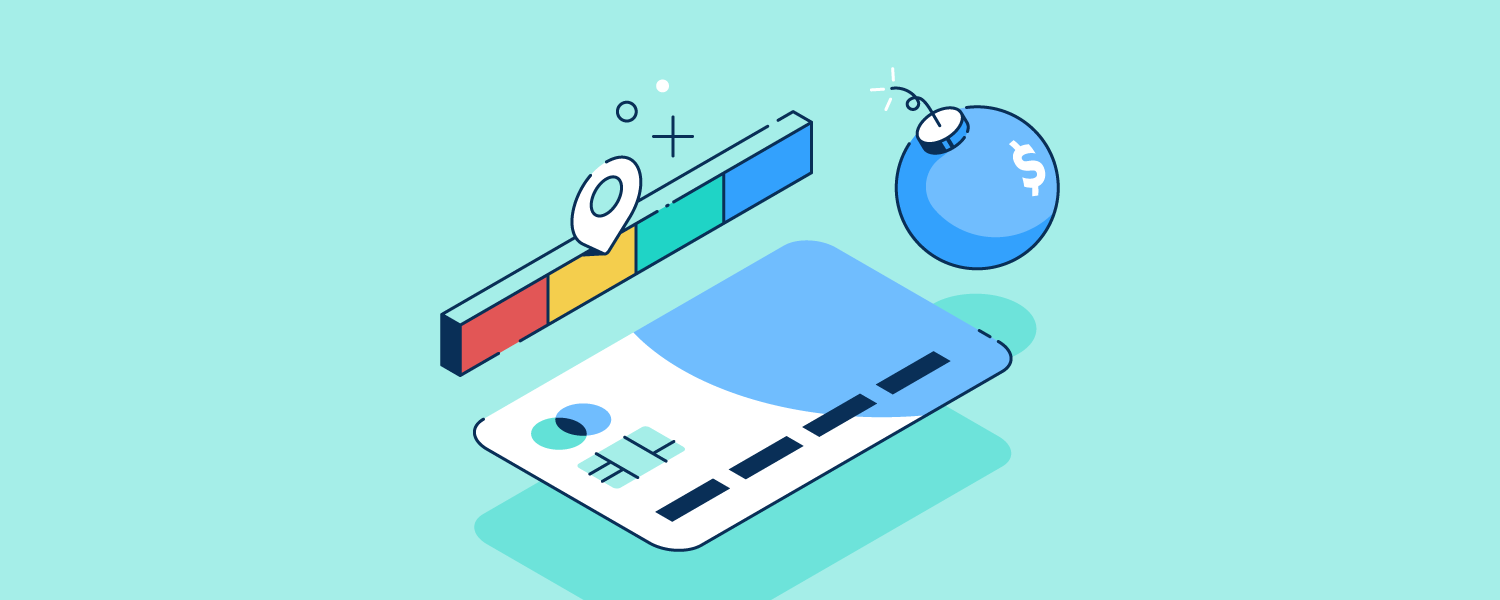 Not only can seniors' credit scores suffer the damage of debt, but their health can be compromised by delaying medical care they need. According to one Consumer Reports survey, 41 percent of people said they put off a doctor's visit because of cost.
It's important for seniors to realize that not only are there medical debt forgiveness programs, like RIP Medical Debt, but there are also several encouraging changes occurring.
For example, one recent development is that major credit reporting agencies have agreed not to report medical debts until 180 days after they were incurred in order to give patients more time to resolve them. Here are a couple additional new developments that can prove hopeful for seniors grappling with medical expenses:
FICO released a new scoring model, FICO 9, which gives medical debt less weight than ever before.

Overdue or delinquent bills that have gone to medical collection accounts no longer count as unpaid bills once they've been settled.

VantageScore 3.0 has followed suit with a credit scoring model that is more forgiving of unpaid medical bills than it has been in the past.
Here are three main ways seniors can reduce the impact of medical debt on their credit:
1) Finalize payment arrangements right away
Start asking about payment arrangements as soon as you receive medical bills you know you can't cover. Being proactive to figure out if your provider can give you a payment schedule option will help you minimize the detrimental effects or discount portions of your bill if you pay in advance.
2) Request to make monthly payments on medical bills
As long as you have documented proof that your healthcare provider or collector has agreed to this payment plan, you could buy yourself time by asking to make monthly payments. If they report a negative item on your credit report, you can dispute it by showing they agreed to the payments you're making.
3) Avoid paying medical debt with credit cards
Think twice before paying for a huge bill with your credit card. Keep in mind that you lose new protections offered by credit scoring companies if you pay your medical costs with a credit card and then can't pay off the credit card. This type of credit card debt from medical expenses will be treated like any other debt. As a result, it will hurt your payment history and your credit utilization ratio regardless.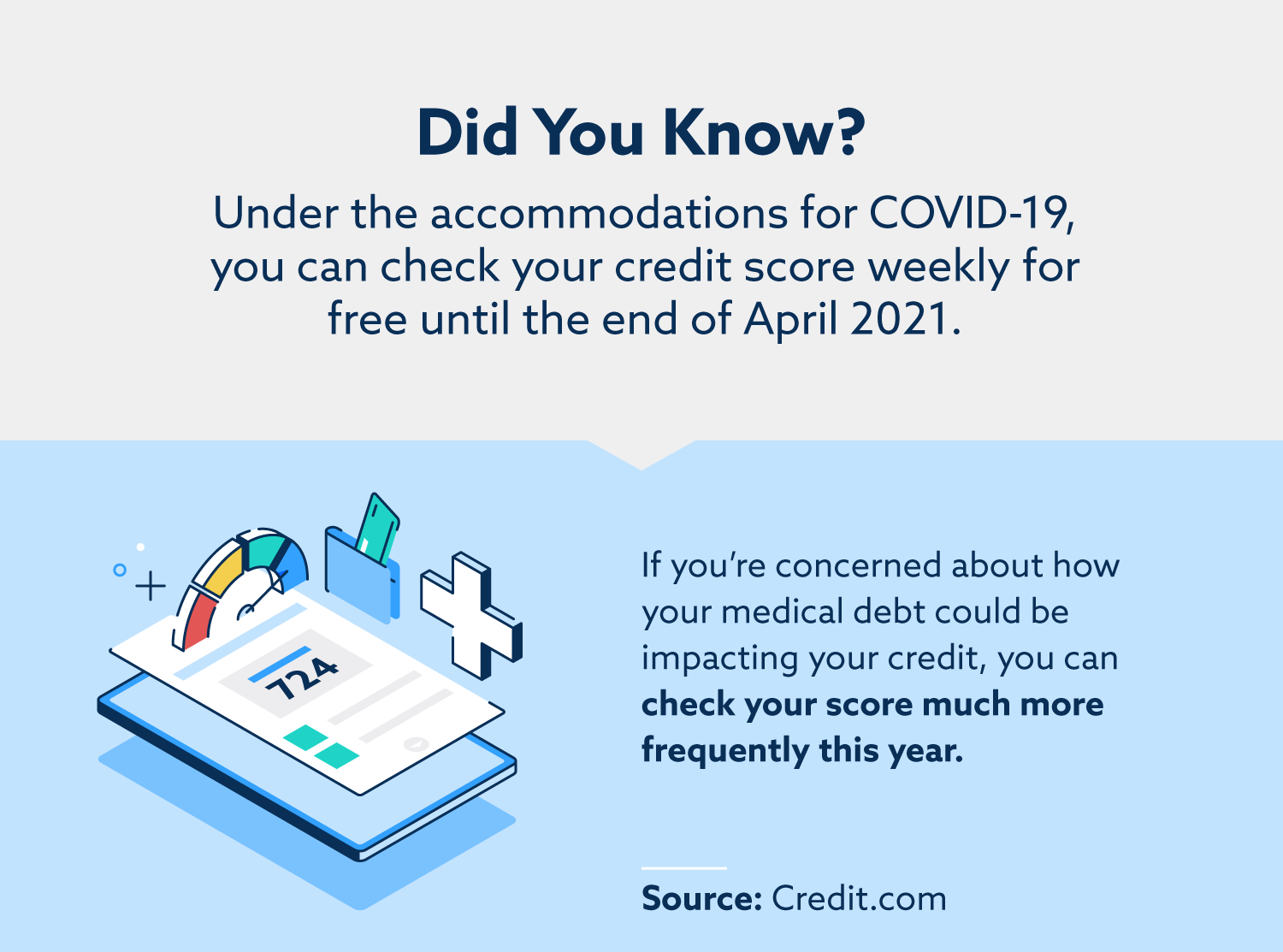 When you're 65+ years of age and struggling to cover medical expenses, it's easy to feel overburdened. Thankfully, the tactics we've shared and the changes in the credit scoring and credit reporting industries can give hope to seniors dealing with outstanding medical bills.
High healthcare costs coupled with a relatively low fixed income could lead to seniors getting into debt and struggling with credit. Even if medical bills compromise your progress, there are plenty of ways to get back on the right track to reach your financial goals in retirement.
Whether you ask a family member for help or consider using a professional service, prioritizing your financial well-being pays off in the end. If you're concerned about your credit health while handling medical expenses, reach out to the credit consultants at Lexington Law. Our team can help you learn more about your credit report and strategize ways to improve your credit.
---

Reviewed by John Heath, Directing Attorney of Lexington Law Firm. Written by Lexington Law.
Born and raised in Salt Lake City, John Heath earned his BA from the University of Utah and his Juris Doctor from Ohio Northern University. John has been the Directing Attorney of Lexington Law Firm since 2004. The firm focuses primarily on consumer credit report repair, but also practices family law, criminal law, general consumer litigation and collection defense on behalf of consumer debtors. John is admitted to practice law in Utah, Colorado, Washington D. C., Georgia, Texas and New York.
Note: Articles have only been reviewed by the indicated attorney, not written by them. The information provided on this website does not, and is not intended to, act as legal, financial or credit advice; instead, it is for general informational purposes only. Use of, and access to, this website or any of the links or resources contained within the site do not create an attorney-client or fiduciary relationship between the reader, user, or browser and website owner, authors, reviewers, contributors, contributing firms, or their respective agents or employers.