The information provided on this website does not, and is not intended to, act as legal, financial or credit advice. See Lexington Law's editorial disclosure for more information.
A good credit score can potentially help you save money on your mortgage, car insurance, credit cards and many other things. Alternatively, a bad credit score could cost you the same amount in expenses.
Many of life's biggest purchases (like a house, a car or a college tuition) are things most people can only buy on credit. For most of the population, it's unlikely you'll ever have enough disposable cash sitting around to pay for these large expenses up front. For this reason, credit scores are of the utmost importance in determining your eligibility and trustworthiness for making these purchases and paying back your loans on time.
How much damage can a bad credit score really cause? A survey from a loan comparison site suggests as an example that individuals who take out an auto loan of $25,346 with a "fair" credit score could pay up to $7,471 more interest than a person with a "very good" credit score taking out the same loan.
Similarly, someone with a "fair" credit score may pay a total interest amount of $8,640 for a student loan, but another student with a "very good" score might only pay $3,933 for the same loan.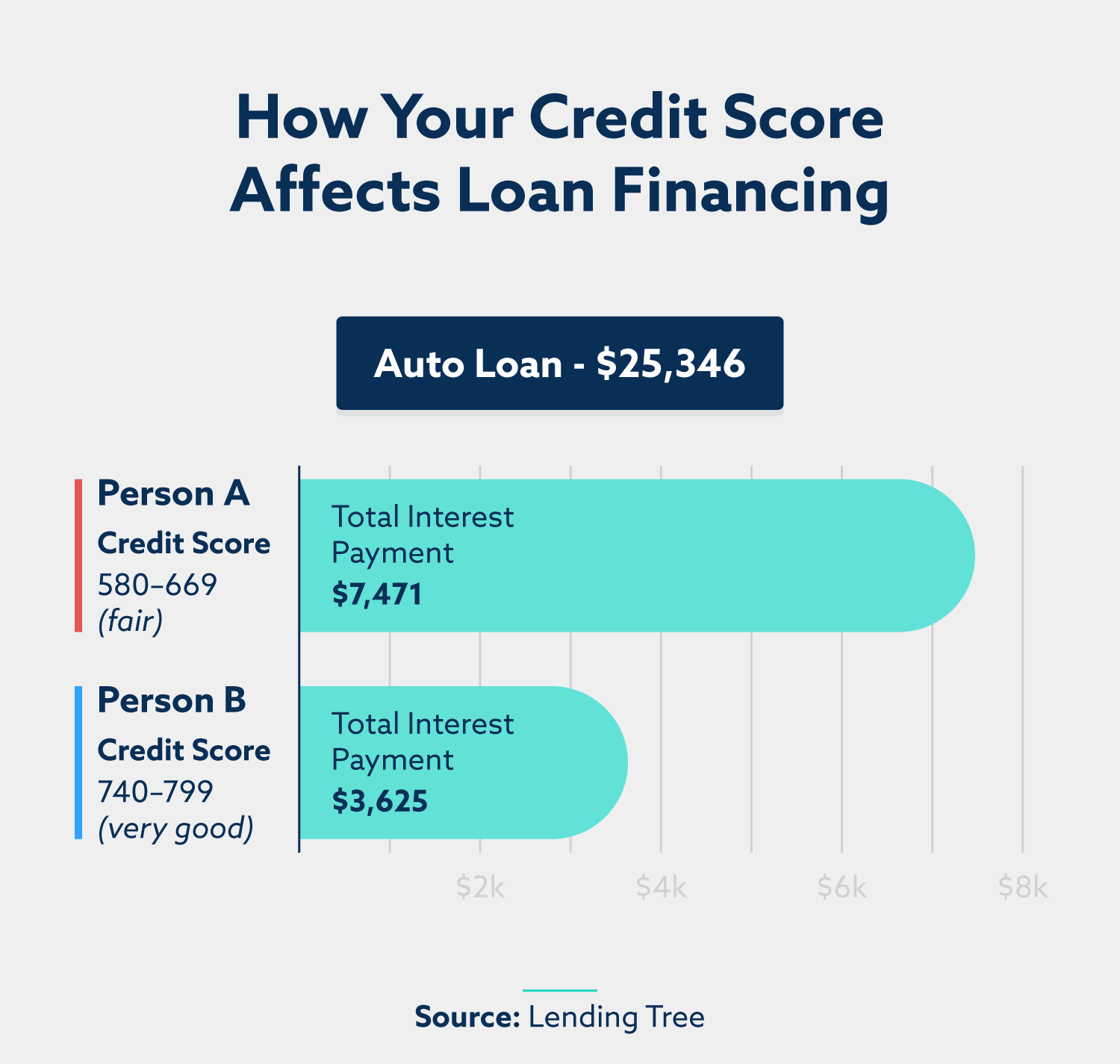 We've compiled a list of the most important statistics you should know about credit scores. This information could help you make critical decisions regarding your score and may help you improve your credit score.
General credit score statistics
FICO score statistics
VantageScore statistics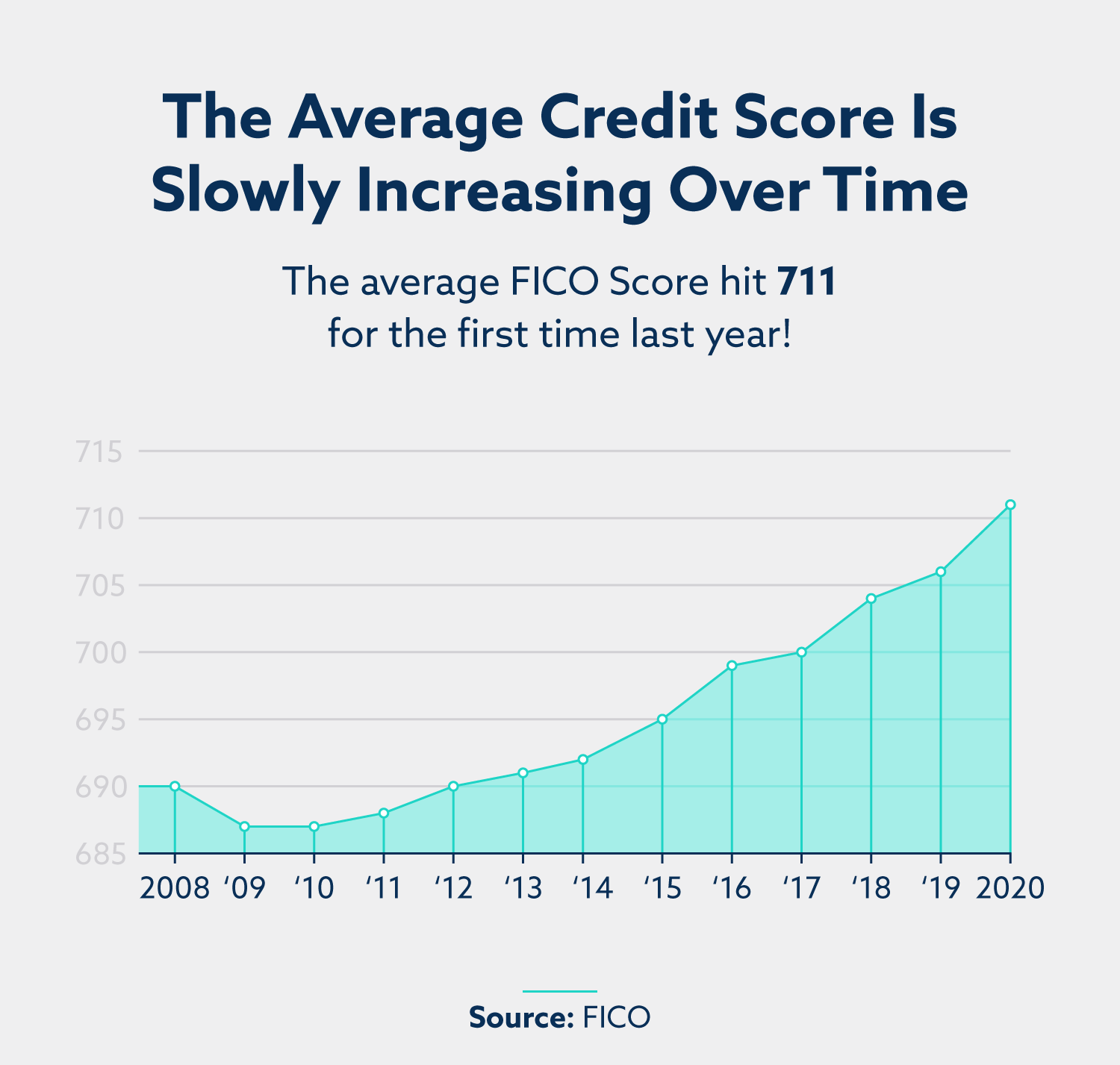 Credit score demographics
Average credit score per age group, as of Q2 2019 [Source: Experian]

23–29 years old: 660
30–39 years old: 672
40–49 years old: 683
50–59 years old: 703
60-69 years old: 733
70-79 years old: 754

Average credit score per income bracket [Source: ValuePenguin]

Low Income: 664
Moderate Income: 716
Middle Income: 753
Upper Income: 775

Average credit score over the past few years [Source: Experian]

2019: 703
2018: 701
2017: 699
2016: 699
2015: 695
2014: 693
2013: 691
2012: 612
Credit scores aren't as complicated as they may seem. Maintaining a strong credit score is crucial to financial stability and can help you get approved for loans and credit cards. Not sure how to look at or take care of your credit score? There are many great resources available to help you view and build credit, including credit repair sites and other financial assistance.