Generation Z consists of those born after 1997. The eldest members of this cohort are in their early 20s, graduating college and entering the workforce. This generation differs greatly from all previous cohorts in saving, spending and overall money management habits.

Here are a few key characteristics of this generation:
Read on to learn more about Generation Z's spending habits and their other financial patterns as we enter 2020.
How Generation Z Shops Online and Offline
Generation Z is known as the first digitally native generation and does not differentiate between online and offline channels. They expect the same quality and speed of an online channel to translate to stores. They're also much savvier with online shopping channels than their predecessors and are not easily swayed by gimmicks or celebrity influencers. Take a look at how Gen Z shops.
Online Shopping Habits
Since this generation never knew a world without the internet, they have high expectations for online channels and low tolerance for any slowdowns or glitches. Members of this cohort are also used to quick service since 87 percent of Gen Z have high-speed internet at home.

They're also skeptical about giving away their information since they've grown up in an age of high-profile data breaches for major brands. Read through our stats below to learn how Gen Z behaves online: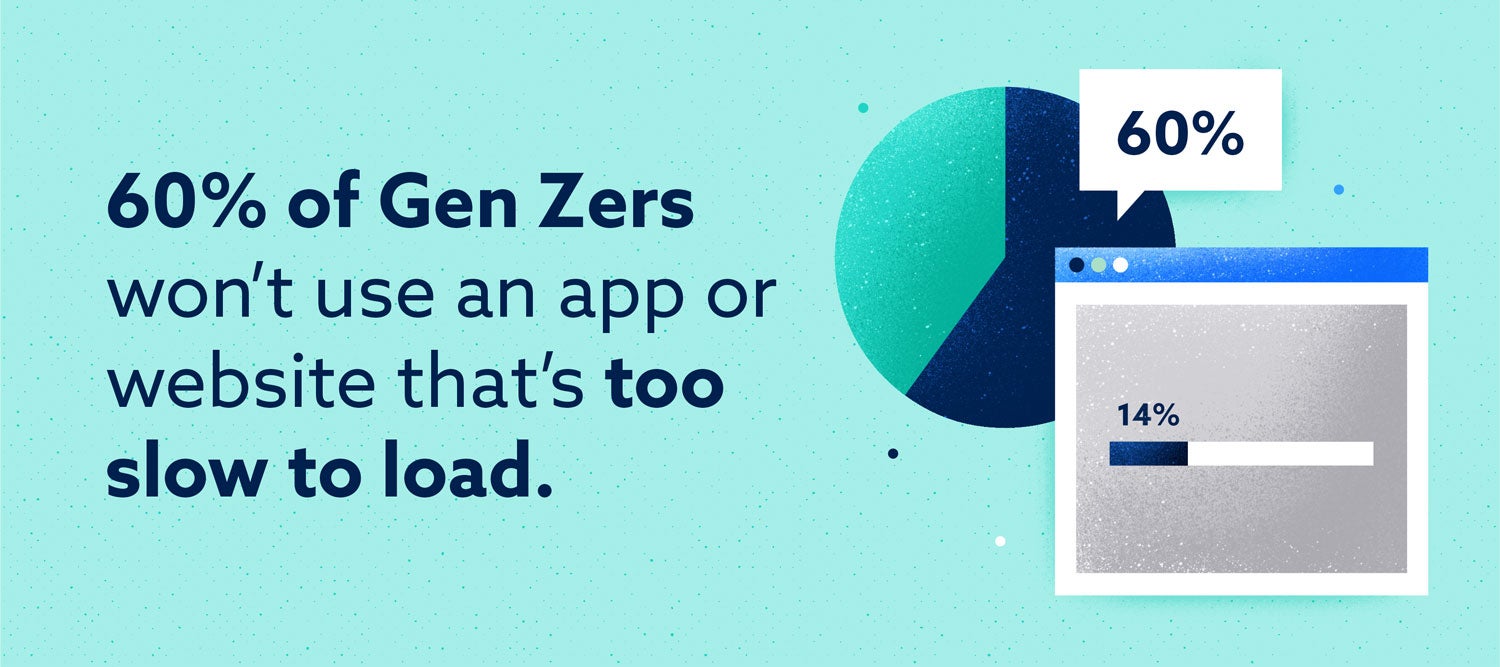 Brick-and-Mortar Shopping Habits
Contrary to what you might think, the majority of Gen Z prefers to make purchases in store. One reason could be that they lack access to credit cards to make online purchases (although they do use debit cards). We may see this preference change over time.

However, it's important to note that members of Generation Z are not blinded by technological "bells and whistles" with any shopping channel. Their priorities lie in the basic retail experience: product availability, quality products and efficient service. They may be swayed as long as any addition enhances the shopping experience. Read on to see what expectations Gen Z has for their brick-and-mortar shopping trips: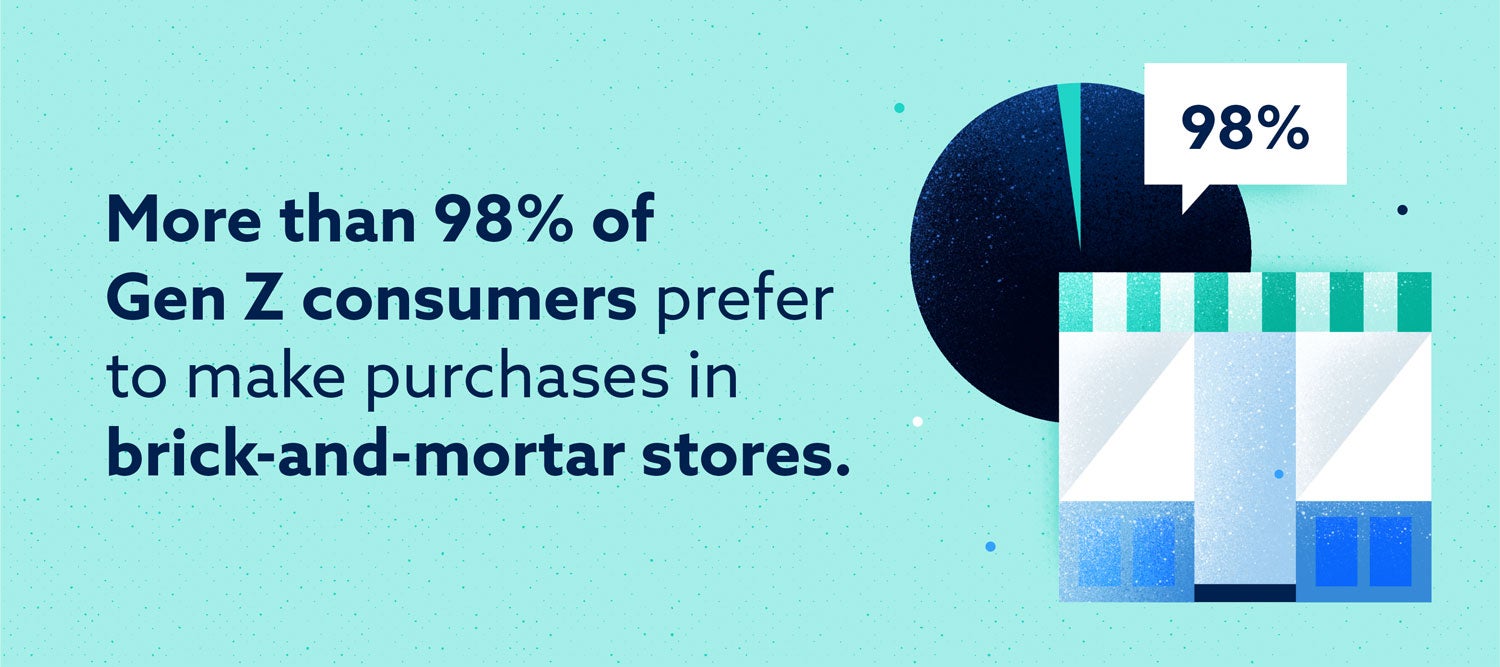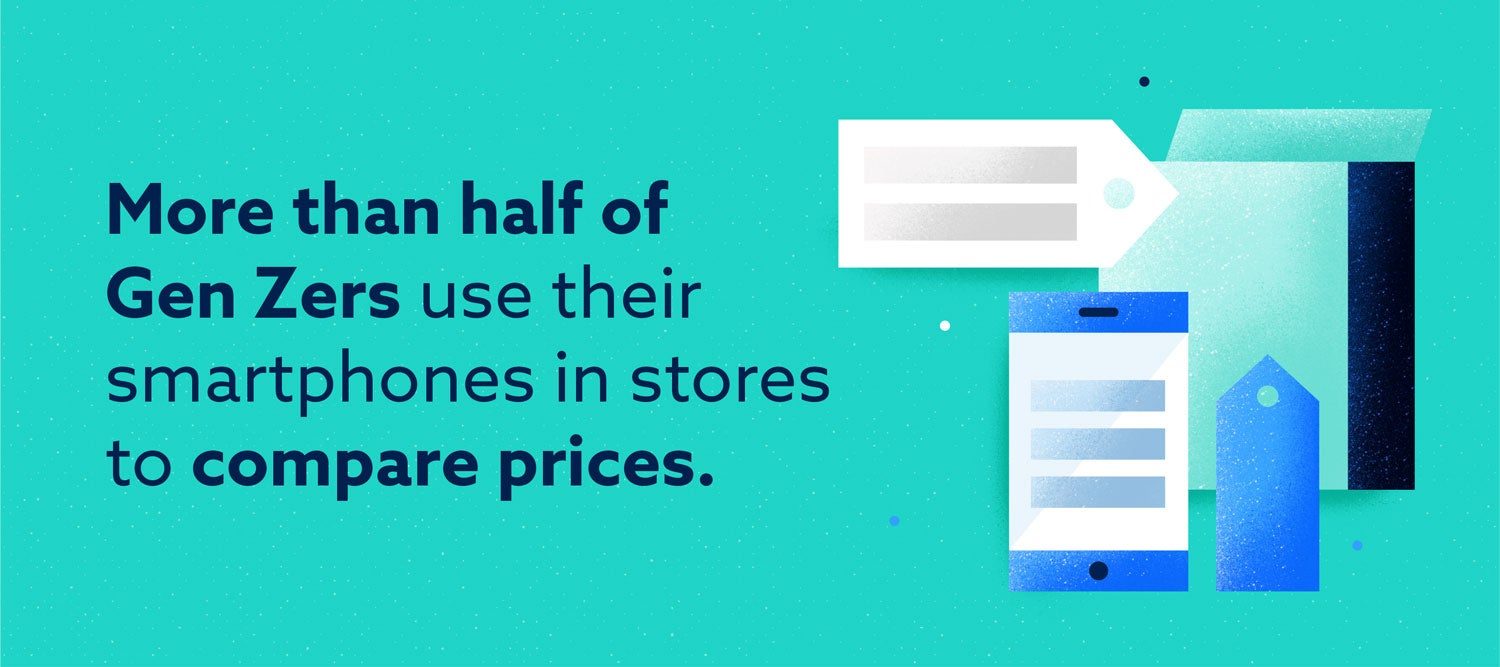 How Gen Z Views Brands
Members of Generation Z expect brands to be transparent, ethical and responsible in all aspects of their business. Neglecting to do so can result in a lost opportunity to collect information or lost business altogether from this generation.

Product value is much more important to Gen Z than brand loyalty, so brands need to work extra hard to keep Gen Z's business around. Take a look at different brand preferences Gen Z has and what they expect from today's brands: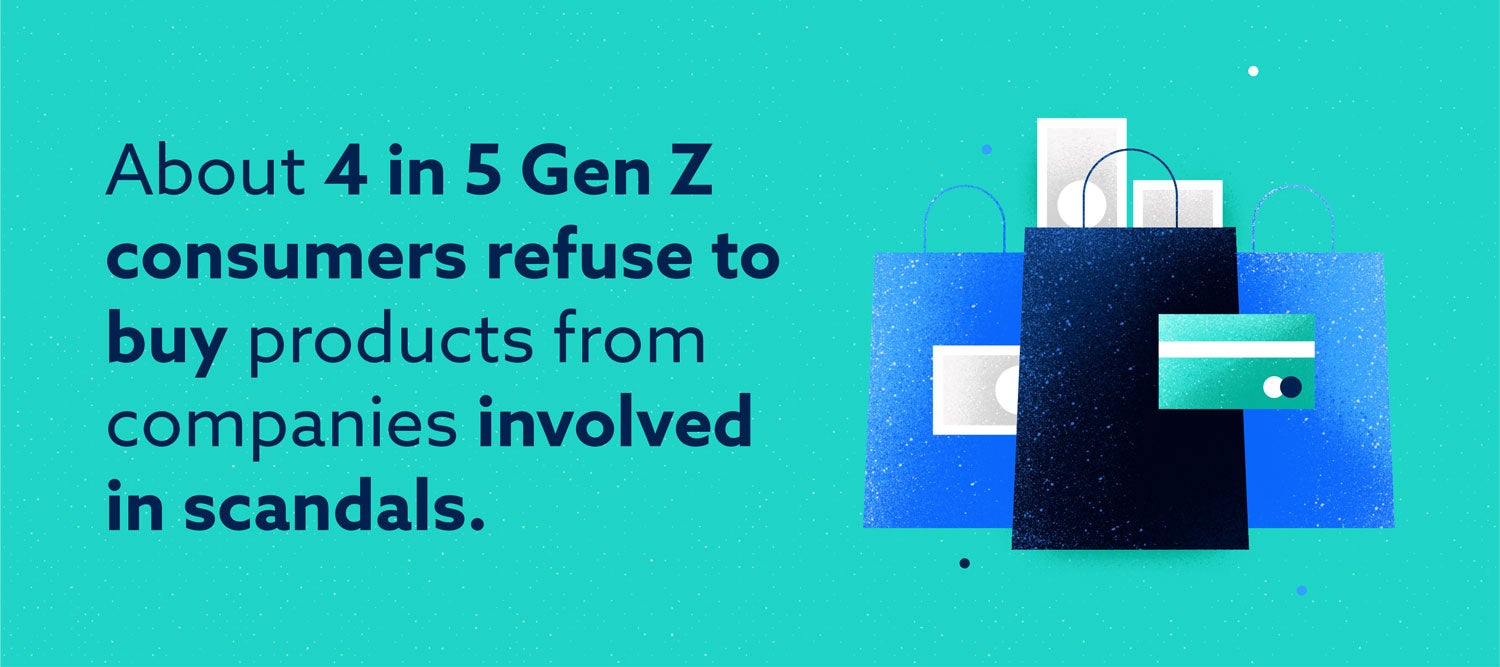 Financial Habits
Despite their young age, Generation Z holds $44 billion in buying power alone. In addition to their own dollars, they also exercise a lot of influence over their households. Their digital savviness comes into play once again in this area. Their expertise enables them to guide their families through different purchase phases including product evaluation and the purchase itself.

Members of Gen Z are also financially savvy and keen on earning money, even at their young age. Entrepreneurialism is a key attribute of this generation and we'll likely see them owning their own businesses and thriving in the gig economy instead of working traditional 9-to-5 jobs.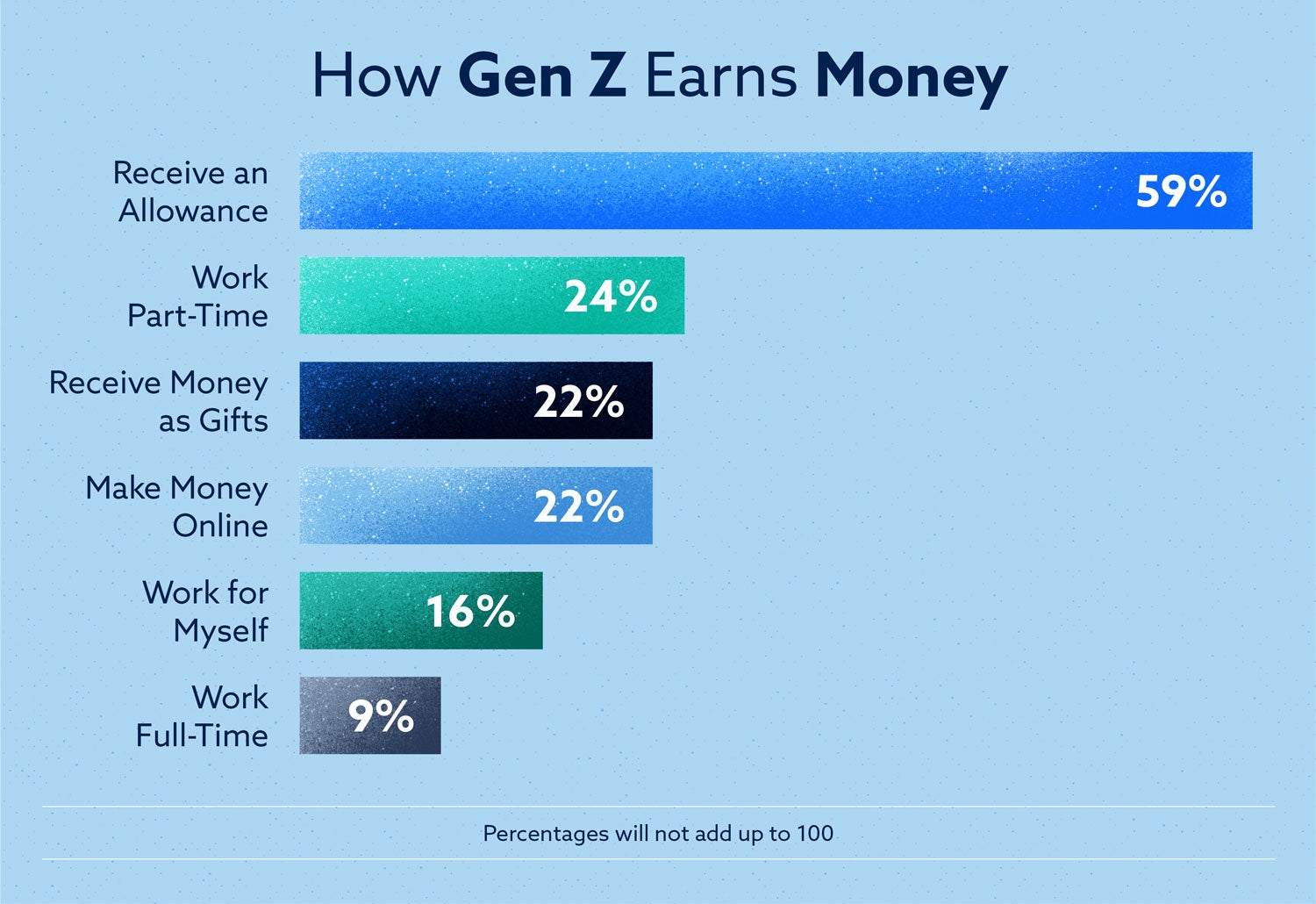 Gen Z vs. Millennials
Millennials have been center stage for many years. As that generation begins to age out, Generation Z is beginning to capture the world's attention with their different spending, saving and earning habits. Millennial spending habits differ quite a bit from their Gen Z counterparts. This is partially because Gen Z is very price conscious and focuses on overall value when making buying decisions. We can see these differences when comparing preferences and priorities with different products and services.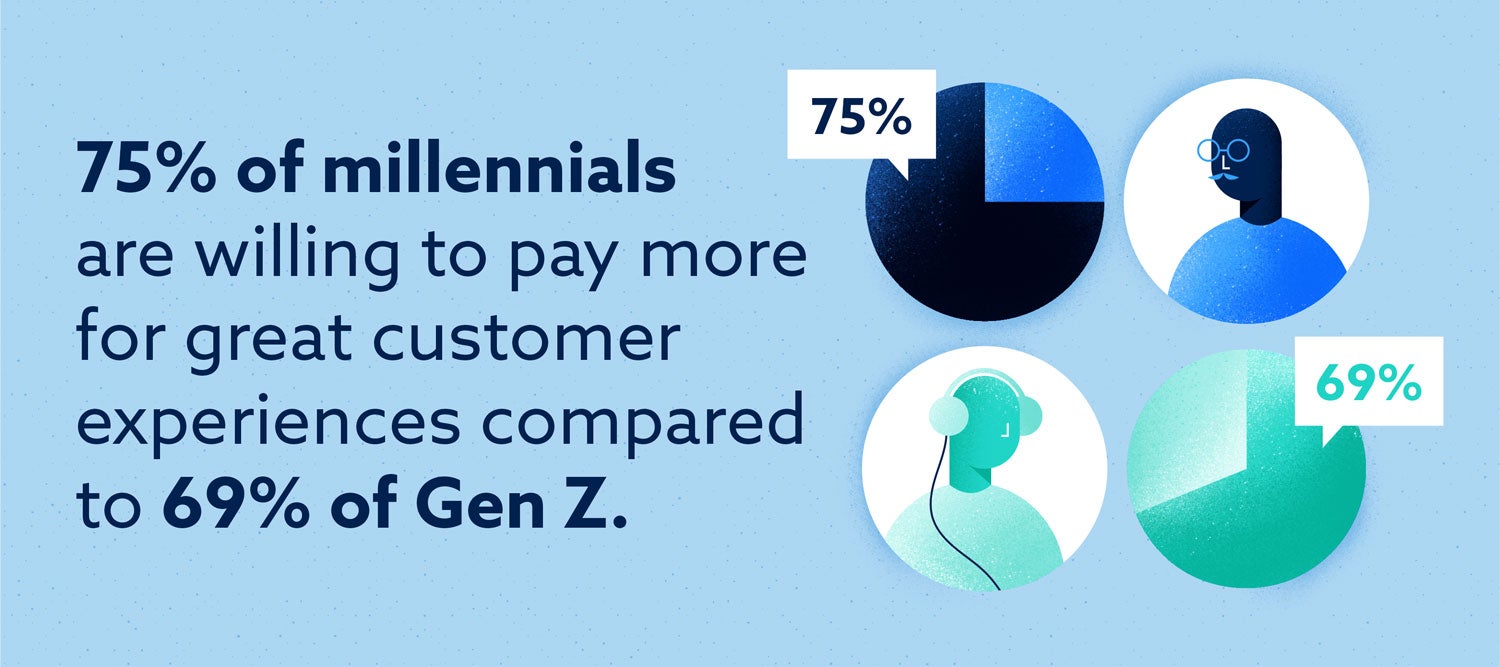 The 2.6 billion members of this generation are a group to watch as they grow up and enter the workforce. Their financial management looks to be off to a strong start thanks to their frugal mindsets and entrepreneurial attitudes. They've proven so far that they're ready to responsibly make and manage their money to avoid the financial issues they've grown up with.

Teens and young adults should not only make plans to keep down debt, but also learn how to build and manage their credit. This includes applying for credit cards, keeping payments down and checking your credit report often to make sure everything is accurate. If you do find any inaccuracies on your credit report like an account you don't recognize, you can call to learn about how Lexington Law's credit repair services can help clean up your credit report.