Debt is something you've probably been told to worry about. It's something that seems to always loom over people. Maybe you've even seen it cause immense grief and stress in the lives of people you know. You might be thinking that there can't be such a thing as "good debt," right? Surprisingly, there are some instances where debt can be considered a good thing.
Clearly, not all debt is created equal. In fact, there are many different types of debt. To keep things simple, however, let's briefly discuss the main differences between what is commonly considered good debt and what is often known as bad debt.
Good Debt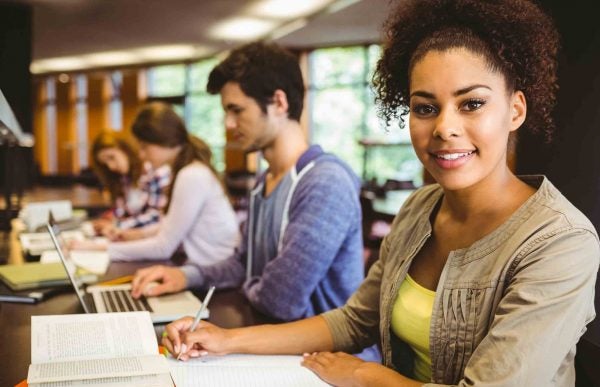 In order to grasp the idea of good debt, you need to be able to think of the reasons why some people go into debt. One of the biggest reasons people go into debt is because they want to make a certain type of investment. College students are a good example of this.
Student Loan Debt
As you probably know, the amount of money it takes to get through college can be quite overwhelming. Although some students are financially covered by generous parents or FAFSA, many students have to take out student loans to get a higher level of education. And these students are the ones who are counting on the investment pulling through.
Most investments carry certain risks and student loans are no different. Students simply know that higher education often results in a better salary and job. However, students who choose a major that does not easily lead to a financially sound occupation may end up finding themselves drowning in bad debt. So, some caution is appropriate for those who take out student loans.
In addition to student loans, other debt that could be considered good debt includes home ownership or real estate debt and auto debt.

Of course, keep in mind that all types of debt can easily turn into bad debt if you fail to make smart choices.
Home Ownership/Real Estate Debt
Purchasing a home or investing in real estate can be a good debt move if you play your cards right. Mortgage loans generally have low interest rates compared to other types of debt. Also, you have the opportunity to get a good return on this type of investment when you decide to sell because homes/property usually maintain a good level of value over time. According to Interest.com, the top seven biggest mortgage mistakes you should avoid include:

Making yourself house-poor
Ignoring the true cost of homeownership
Not shopping around for the best loan
Ignoring APR
Putting little to nothing down
Not checking and fixing your credit reports
Not going with a VA loan if you qualify
Since a mortgage loan will probably be the largest debt you have, make sure you take the time to know what you are getting into before it's too late. A mortgage can be a good debt decision if you can truly commit to it responsibly.
Auto Debt
Taking out an auto loan in order to purchase a vehicle can be good depending on the circumstances. Going into debt to purchase a brand new car may not be the wisest debt move to make, especially since new cars tend to lose some of their value immediately after being driven off the car lot. When you take out an auto loan to purchase a reliable car (not brand new) that you will use regularly, and that car is within a reasonable budget, then you might be able to consider that debt as good debt. To help you further, here are the top five car buying mistakes you should avoid:

Starting to shop before you know your credit standing
Not researching online
Thinking in monthly payments instead of price
Buying add-ons from the dealer
Not shopping around for car financing
Auto debt can easily be considered bad debt if you aren't careful. Just like any other major purchase, you should make sure you know how much you can afford to spend on a car without going into an unreasonable amount of debt. Auto debt can also be hard to keep up with, so make sure you know how to handle this type of debt before you start your car-buying process.
Bad Debt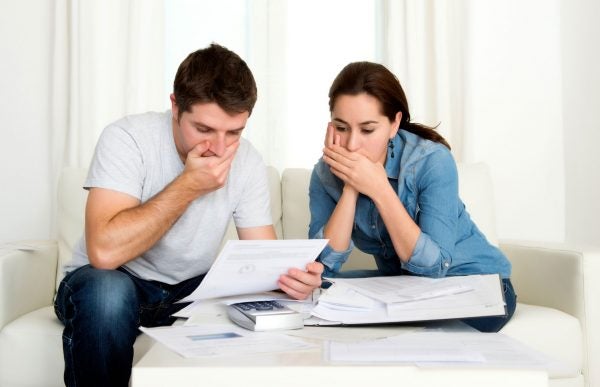 Unfortunately, it's often easier to accumulate bad debt than good debt if you aren't careful. After all, bad debt wouldn't be a major threat to hundreds of thousands of people if it were easy to avoid.
As explained in this Forbes article, "bad debt is unnecessary and unsustainable debt. It is unnecessary because it is usually accumulated in the process of buying merchandise not really needed in the first place — like apparel we never wear, kitchenware we never use, subscriptions for magazines we never read, memberships for clubs we never visit, and so on. It is unsustainable because it usually carries financial charges and interest payments that make it grow exponentially."
Credit card debt and certain personal loan debt can be viewed as bad debt.
Credit Card Debt
Although your credit card can be used as a great credit-building tool, it's easy to misuse. Credit cards often come with fairly high interest rates, so when you misuse a credit card, you are faced with expensive repayments and bad credit. Most bad credit card debt occurs when you make purchases that do not enhance your net worth/has no lasting value and use it to pay for things you cannot reasonably afford. Credit card debt is also one of the most common types of debt people fall victim to. After all, according to the balance, "the average credit card debt per U.S. household was $8,187 in December 2018."
Certain Personal Loan Debt
Personal loans can be good if used wisely; however, some people tend to abuse the personal loan system and end up finding themselves in a bad debt situation. Frequently using a personal loan to pay for unnecessary things like vacations/trips, home furnishings, etc., can lead to an accumulation of bad debt, especially if you don't keep up with payments.
The Bottom Line
Avoiding all debt because you are afraid of accumulating bad debt can actually negatively affect your financial situation. According to debt.org, "A simple rule is if it increases your net worth or has future value, it's good debt. If it doesn't do that and you don't have cash to pay for it, it's bad debt."
---
If poor financial decisions have negatively affected your credit, there are options. Lexington Law has the expertise you need to help you improve your credit.
You can also carry on the conversation on our social media platforms. Like and follow us on
Facebook
and leave us a tweet on
Twitter
.
Guest article by Alayna Pehrson – Content Management Specialist at BestCompany.com