Your Social Security Number (SSN) is the key that unlocks everything about you, including your bank accounts, consumer cards, and credit file. Protecting your SSN is perhaps the most important step in keeping your financial life private and secure. So, what happens when your Social Security card is lost or stolen? If a hacker gains access and steals your identity, what are the next steps? Read on to learn more about how to handle the most serious of credit repair scenarios.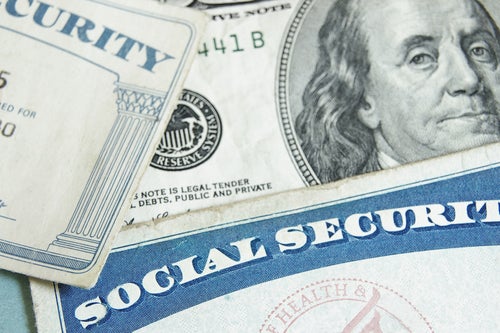 Can I Get a New Number?
The Social Security Administration isn't keen on handing out new numbers, but they are willing to consider your application under special circumstances, including:
Mistakenly assigning the same number to multiple people
Assigning sequential numbers to close family members (resulting in mistaken identity issues)
Religious or cultural objections to the sequence or digits of the number
Cases of harassment, abuse, and domestic violence
Cases of identity theft
The good news: Yes, in certain cases, you may qualify for a new SSN. The bad news: Losing your card is not on the list of reasons to apply for a new number. If you're worried about current or impending identity theft, don't wait until it's too late to take action.
How to Protect Yourself:
1. Check your credit reports
A lost Social Security card means an increased risk of identity theft and damage to your credit report. Start protecting yourself by contacting TransUnion, Experian, and Equifax to notify them of the situation. Ask each bureau to place a fraud alert in your credit report in case your SSN is used illegally in the future.


2. Call your bank and creditors
If a thief has your SSN, they have easier access to your credit card numbers, bank accounts, and other personal information. Practice preemptive credit repair by contacting your lenders and explaining your concerns. They'll likely add a credit freeze to your account, requiring you to personally verify legitimate charges and other transactions in the future.


3. Contact the authorities
Regardless of whether you are the victim of identity theft, it's important to establish an official record when you lose your Social Security card. Begin by filing complaints with the following authorities:
The Federal Trade Commission. File a complaint over the phone by calling 1-877-ID-THEFT or by visiting www.ftc.gov and clicking Consumer Protection>File a Complaint at the top of the screen.

The Social Security Administration. Browse to www.ssa.gov or visit your local SSA office to report your lost or stolen card. Be ready to provide proof of identity and citizenship with other official documents (a full list can be found here).

The IRS Identity Protection Unit. Call 1-800-908-4490 to file your report. The IRS will make note of the incident and prevent your SSN from being misused on future tax returns.

Local police. You may be one of many people affected by the same identity thief in your area. File a report with the local sheriff's office and state police department. You may be part of a larger case against an ID culprit.
The Bottom Line
Identity theft is an increasing problem in the U.S., but you'll be met with plenty of solutions and support along the way. For added security, be sure to check your credit reports every three months. Review each account carefully and highlight citations and charges that seem suspicious. A lost SSN is a serious problem, but you can weather the storm with decisive action.