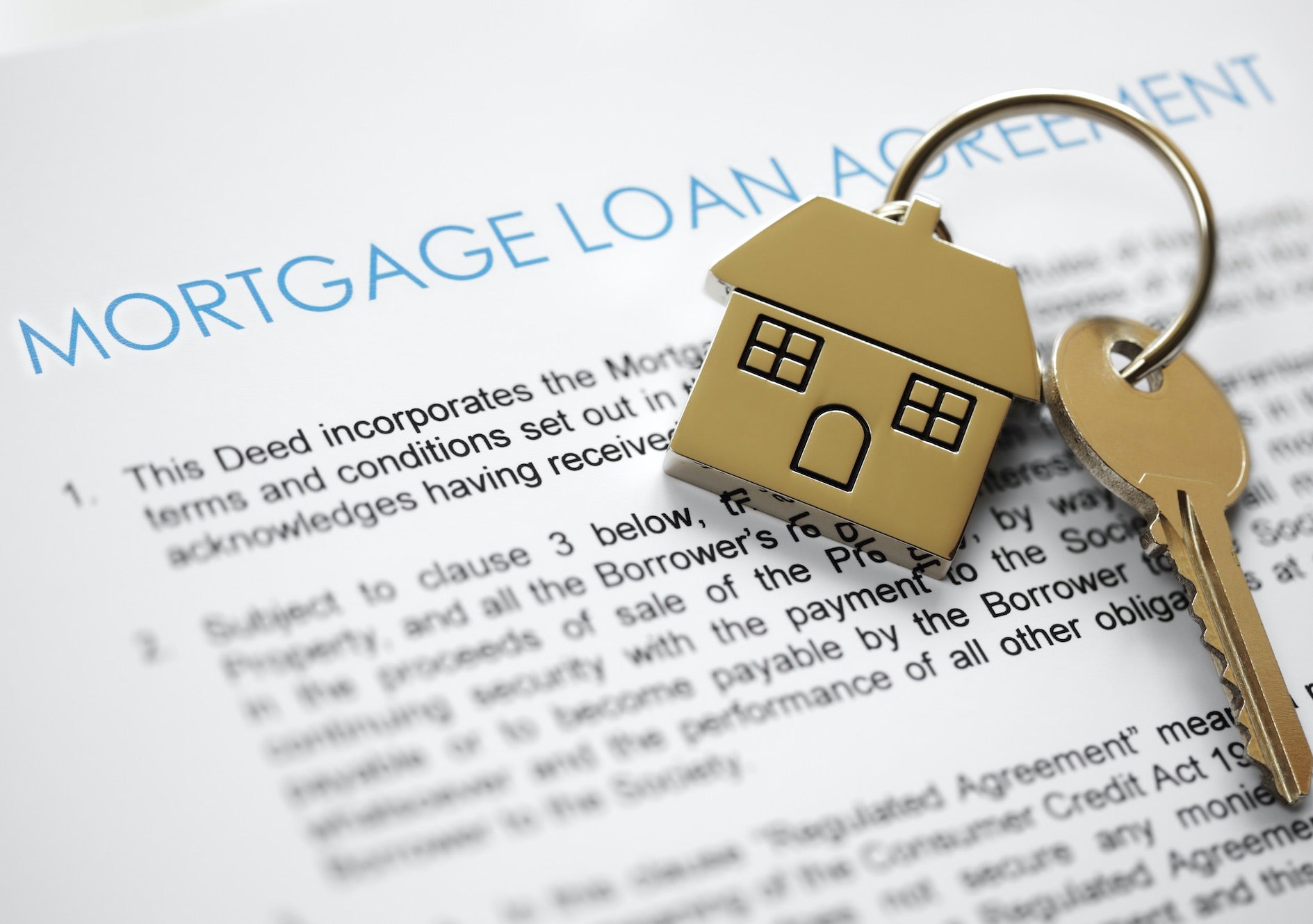 Guest Article by Lauren Ward from Crediful.com.
It doesn't matter if you're a first time home buyer or picking out another place to call home: applying for a mortgage can be confusing. There are multiple types, and different lenders specialize in different lending programs. To help narrow down the search, here are the most common mortgages demystified according to your personal financial and credit scenario.
Low Credit Score and/or Low on Cash
If your credit score is less than perfect or you don't have a lot of cash on hand to make a down payment, consider an FHA loan. This type of loan is backed by the federal government, so lenders are able to use slightly less restrictive qualifying guidelines. For example, the minimum credit score is just a 580. With that score, you can pay a down payment as little as 3.5% of the home's purchase price, which is much less than the traditional 20%.
One downside of the FHA loan is that you'll have to pay mortgage insurance. You'd have to pay this with any mortgage with less than a 20% down payment, but FHA loans work a bit differently. First, you'll need to pay an upfront premium at closing, amounting to 1.75% of your loan amount. So if your loan ended up being $100,000 you would pay $1,750 as part of your closing costs.
Then you'd also be charged an annual fee, ranging between 0.45% and 1.05%. But instead of paying it all at once, it's divided up over your monthly payments. On that same $100,000 loan with the highest fee of 1.05%, you'd end up paying $1,005 per year. That comes to an extra $83.75 on your payment each month.
If you put down 10%, you can have your FHA insurance cancelled after 11 years. Otherwise, you'd have to refinance into another loan at some point down the road in order to get rid of it. But depending on your goals and your local rental market, you could still benefit from an FHA loan.
Cash for Closing, Decent Credit
Most lenders offering conventional loans expect a credit score of at least 620, although some may still take a 580. But if you have better credit and some cash for closing, this is definitely a mortgage worth considering. You may actually be able to get a conventional loan with a down payment as small as 3%, but traditionally, you need at least 5%. Again, it's about the individual lender you decide to work with.
You'll still have to pay mortgage insurance with a conventional loan with less than 20% down, but it's typically much lower than FHA loans. Depending on your credit score and other qualifications, however, you might notice a higher interest rate. So you have to compare your terms holistically to find the best choice. One important point to note is that with a conventional loan, you can cancel your mortgage insurance once you have 20% equity in your home.
Country Living with Zero Cash
If you want to buy a house without having to put any cash down, you can do so with a USDA loan. The catch is that you have to buy a house that is located in a designated rural area. The nice thing, though, is that the term "rural" is applied fairly broadly. You could very likely find a home near or in your town that is within a USDA-approved zone.
Rather than having ongoing private mortgage insurance, a USDA loan only charges a 1% upfront mortgage insurance fee that's rolled into your loan amount. If you have a $200,000 loan, you could add your mortgage insurance to that to make it $202,000.
After that, you'll have to pay a low annual fee of 0.35%. Like the FHA PMI, it's divvied out over your monthly payments each year. However, the difference is that the fee is unrelated to your equity, so you'll continue paying this fee unless you refinance into a different type of loan.
No Cash for Closing with Military Service
Veterans and active military members alike can take advantage of a VA loan, which also requires a 0% down payment. Credit requirements usually start at 620 for most lenders. Additionally, instead of paying PMI, you'll pay a funding fee.
For your first VA loan, you'll pay 2.15% of the home's purchase price. For subsequent moves using a VA loan, your fee jumps to 3.3%. It's important to work with a VA-specific lender because you'll need a Certificate of Eligibility in order to qualify. A qualified lender can help you get the right paperwork together quickly and easily.
Choosing the right type of home loan can help you buy a house in a way that best suits your own situation. Whether your credit is weak or you have limited funds, home ownership doesn't have to be a pipe dream. There are plenty of mortgage options that could make your dream come true.
You can also carry on the conversation on our social media platforms. Like and follow us on Facebook and leave us a tweet on Twitter.