UK and Ireland online news outlet PoliticsJOE went viral in December 2019 by quizzing locals on the cost of healthcare in the United States. Every person underestimated the expense of each healthcare treatment, ranging from the cost of having a baby to the cost of calling an ambulance.
We wanted to see if Americans knew the cost of healthcare in their own country. We surveyed a total of 4,000 Americans and learned that they expect major hospitalizations to cost a lot of money.
Key Takeaways
Less than 1 in 10 Americans correctly guessed the average hospital cost for having a baby
More than 1 in 10 Americans correctly guessed the cost of fixing a broken leg
More than half of Americans correctly guessed the cost of an inhaler
Nearly three in four Americans correctly guessed the cost of a first-time eye exam
Healthcare costs greatly vary based on numerous factors, including the severity or complexity of the treatment needed, the state you live in, the medical facility hospital you visit and many other factors. 
For this study, we're referring to general averages, but we want to emphasize that the cost of individual hospitalizations greatly differ.
Americans Expect High Prices for Major Healthcare Expenses
Unlike our British counterparts, many Americans believed that big healthcare procedures like fixing a broken leg and childbirth cost a high amount of money. 
Less than one in 10 Americans could correctly guess the average cost of childbirth.
The average cost of childbirth can vary greatly, but we turned to the Healthcare Cost and Utilization Project (HCUP) (sponsored by the Agency for Healthcare Research and Quality (AHRQ) for a baseline comparison. HCUP found in a 2019 study using 2016 data that uncomplicated births cost $1,200 on average while complicated births cost about $8,900 on average.
Complications during childbirth can include perineal tears, water breaking early and excessive bleeding, according to the National Institute of Child Health and Human Development (NICHD). These complications can be costly, especially in out-of-pocket fees.
A seven-year study published in 2020 found that the individual costs billed stayed about the same over the years. However, the portion paid by patients increased and they found that deductibles rose from about $1,500 to $2,500.
In our study, more than one in 10 Americans correctly guessed the cost of fixing a broken leg. HealthCare.gov, a website managed and paid for by the U.S. Centers for Medicare & Medicaid Services, says that fixing a broken leg can cost up to $7,500.
The severity of a broken leg varies based on things like the injury's location on the leg and the type of injury. The United Kingdom's National Health Service (NHS) says compartment syndrome, bone infection and damaged nerves are a few complications a person can experience.
Most Americans Have a Grasp on Small Healthcare Expenses
Despite most Americans highballing prices for complex procedures, most could accurately guess the prices of smaller procedures.
About six in 10 respondents correctly guessed the average cost of an inhaler.
Researchers at GoodRx found that the average cost of an inhaler was more than $380 in 2018. This number came after analyzing cash prices for the 16 leading inhaler products in the country from a representative sample of prescription fills at American pharmacies.
Their report also found that some inhalers are on the lower tier of coverage. This means that Americans with asthma can face high copays or may have to pay the full amount of the inhaler depending on their insurance coverage.
The Centers for Disease Control and Prevention (CDC) found that nearly half of adults with asthma ages 18 to 64 have no or partial year insurance coverage, meaning that they'll need to pay out of pocket to cover the difference. A study published in 2017 also found that the annual per-person medical cost of asthma was $3,266 in 2015 U.S. dollars.
More than three in four Americans correctly guessed the cost of a first-time eye exam. FAIR Health estimates (as reported by NVISION Eye Center) that the national average cost of an initial eye exam is $200.
Eye health and vision correction resource site AllAboutVision.com says that costs of an eye exam can differ based on who is performing the exam, the tests included in the exam and if the exam includes any services related to contact lenses.
Medical Bills and Your Credit Report
Understanding how your health insurance works and knowing what it covers are the first steps to understanding your medical bills. In addition to understanding your current coverage, you should also consult with your insurance and healthcare providers to learn about the different options available to you for procedures and treatment that fit your budget.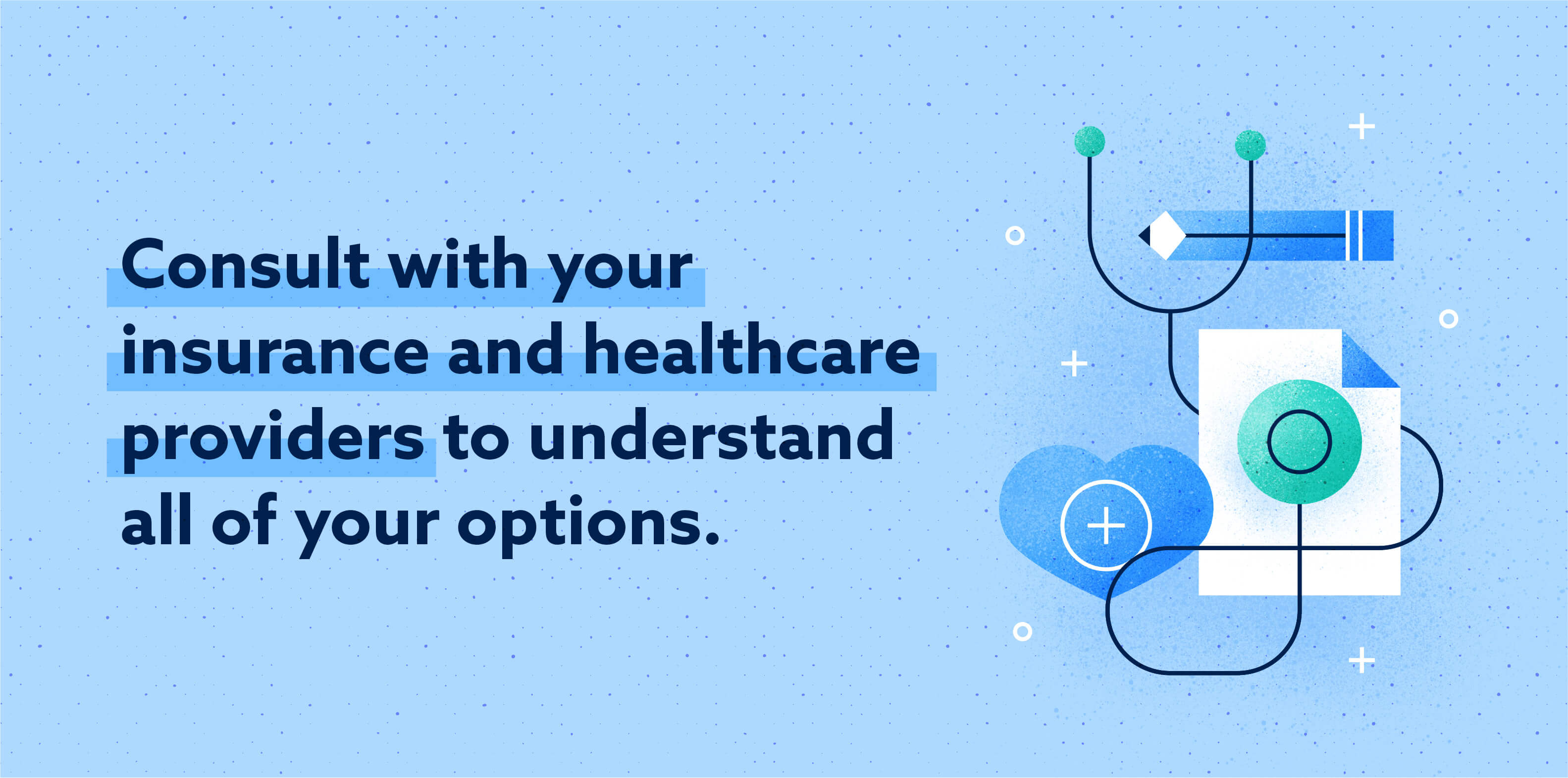 Understanding costs is crucial since these bills can impact your credit score. However, receiving a medical bill or paying it late does not directly affect your credit score, according to Experian. It only affects your score if a collections agency takes over your debt.
However, some Americans may mistakenly have debt in collections. An error like this can unfairly lower your credit score and may impact your ability to qualify for personal loans, auto loans and more.
If you feel you might have medical debt inaccurately reported in collections or other mistakes on your credit report, contact a Lexington Law credit consultant to learn how we can help you identify unverified and incorrect items from your report.
Methodology
This study was conducted for Lexington Law using Google Consumer Surveys and interpreted by Siege Media. The sample consisted of no less than 1,000 completed responses per question. Post-stratification weighting has been applied to ensure an accurate and reliable representation of the total population. This survey was conducted in January 2020.