Your business's financial health can be measured using many different metrics. One of them is your business credit score.
Business credit scores help lenders, vendors, and other entities that may gauge how fiscally responsible you are by looking at your credit. A strong business credit score can make it easier to get approved for loans or lines of credit, while securing the best interest rates.
But what if you're clueless about your business credit score? Actually, that's not uncommon. In a Manta.com survey, 72% of business owners said they didn't know their business credit score.
The good news is accessing your business credit score isn't difficult. It also helps to know how business credit scores are calculated and what you can do to improve yours.
Where do business credit scores come from?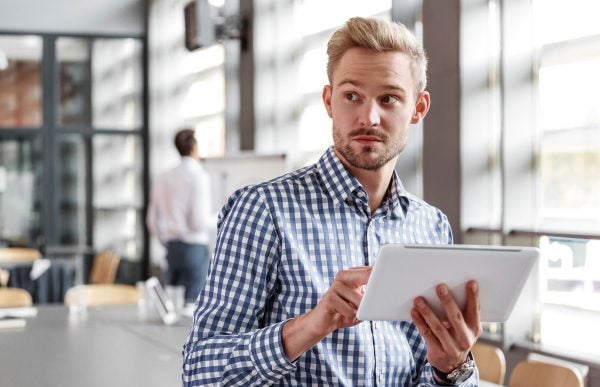 Personal credit scores are based on information in your personal credit reports, including your payment history, total debt, and credit limits. These reports are generated by Equifax, Experian, and TransUnion.
Business credit scores follow a similar model. There are four companies that collect business credit information to generate business credit scores:
Each of these companies uses a different model to calculate and measure business credit scores. The table below offers a quick side-by-side comparison:

Scoring
Company
Score
Range

Determining
Factors
Dun &
Bradstreet
PAYDEX
0 to 100
Payment history with accounts
that report
to Dun &
Bradstreet
Equifax
Equifax
Business
Credit
Report
No single
scoring
range

Delinquency
rates, payment
history, public
records
Experian
Intelliscore
Plus
0 to 100
Payment
history,
derogatory
remarks, credit
utilization
FICO
FICO SBSS
Score
0 to 300
Personal credit
history,
business age
and revenue,
number of
employees, data drawn from
other business
credit reporting bureaus
While the score ranges vary, one thing is consistent: the higher your score, the more likely you are to be viewed for credit decisions. A higher score indicates that your business can be relied on to meet its debt obligations and repay them on time.
What is a 'good' business credit score?
There's no one-size-fits-all answer to this question; it varies based on the score in question.
PAYDEX scores, for example, are tiered based on how likely you are to pay promptly:
80 – 100 is a low risk score
50 – 79 indicates a medium risk
49 or below suggests a high risk of delayed or missed payments
The Intelliscore Plus score from Experian also measures risk, though the range breaks down differently.
| | |
| --- | --- |
| Range | Risk Level |
| 1 to 10 | High |
| 11 to 25 | High to medium |
| 26 to 50 | Medium |
| 51 to 75 | Low to medium |
| 76 to 100 | Low |
It's difficult to pinpoint a good business credit score using Equifax's model, since these scores are more open-ended. "Higher is better" is a good rule of thumb to follow.
With FICO business credit scores, 140 to 160 or better is a good range to aim for. This is generally the minimum score needed to qualify for a Small Business Administration 7(a) loan.
How to obtain your scores
The easiest way to check your business credit score is to reach out to each credit scoring bureau individually and request a copy of your report and score. Just be prepared to pay a fee.
Dun and Bradstreet, for instance, offers two paid plans that include unlimited access to your D&B scores. One is $149 per month, the other is $199. There's also a free option called CreditSignal but this only alerts you when your score changes; it doesn't let you view your scores.
Equifax charges $99.99 to $399.95 for business credit report access. Experian has four pricing tiers for business credit reports. The basic package is $39.95, which includes your credit score, but the premium access plan is rated at $199 per month. FICO only releases SBSS scores to lenders when they check your business credit.
There are companies that offer business credit monitoring, similar to the free credit monitoring services available for personal use. While these can be low-cost or even free, they may not offer a complete picture of your business credit if they only draw information from one, not all, of the business credit reporting bureaus.
Good habits can lead to a good business credit score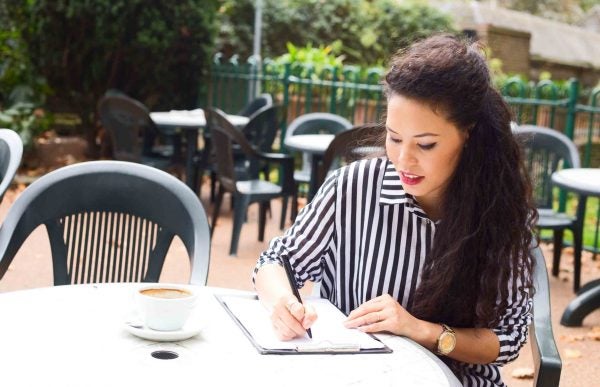 Just like with personal credit scores, there are certain best practices to follow if you want to have a healthy business credit score. The most important may simply be paying your bills on time each month.
That includes utility bills, rent or lease payments, accounts payable to your vendors, and your personal bills as well. FICO's model incorporates personal credit history so having a solid track record of on-time payments with personal credit cards or loans can work in your favor for business credit scoring.
Keeping your balances low compared to your overall credit limit may also raise your score if you use credit cards to cover working capital needs for your business. And aside from the impact to your credit score, managing your debt load can also help you keep a positive cash flow, something every business needs to succeed.
Guest article written by Rebecca Lake
Rebecca Lake is a financial journalist covering small business, investing, and personal finance. Her work has appeared online at U.S. News and World Report, Investopedia, and The Balance. She also works with top banking and insurance brands, including Citibank, Ally, Discover Bank, and AIG.
---
Curious about your credit score? Contact Lexington Law for a free consultation about your credit report to learn about the items that could be affecting your score.
You can also carry on the conversation on our social media platforms. Like and follow us on
Facebook
and leave us a tweet on
Twitter
.