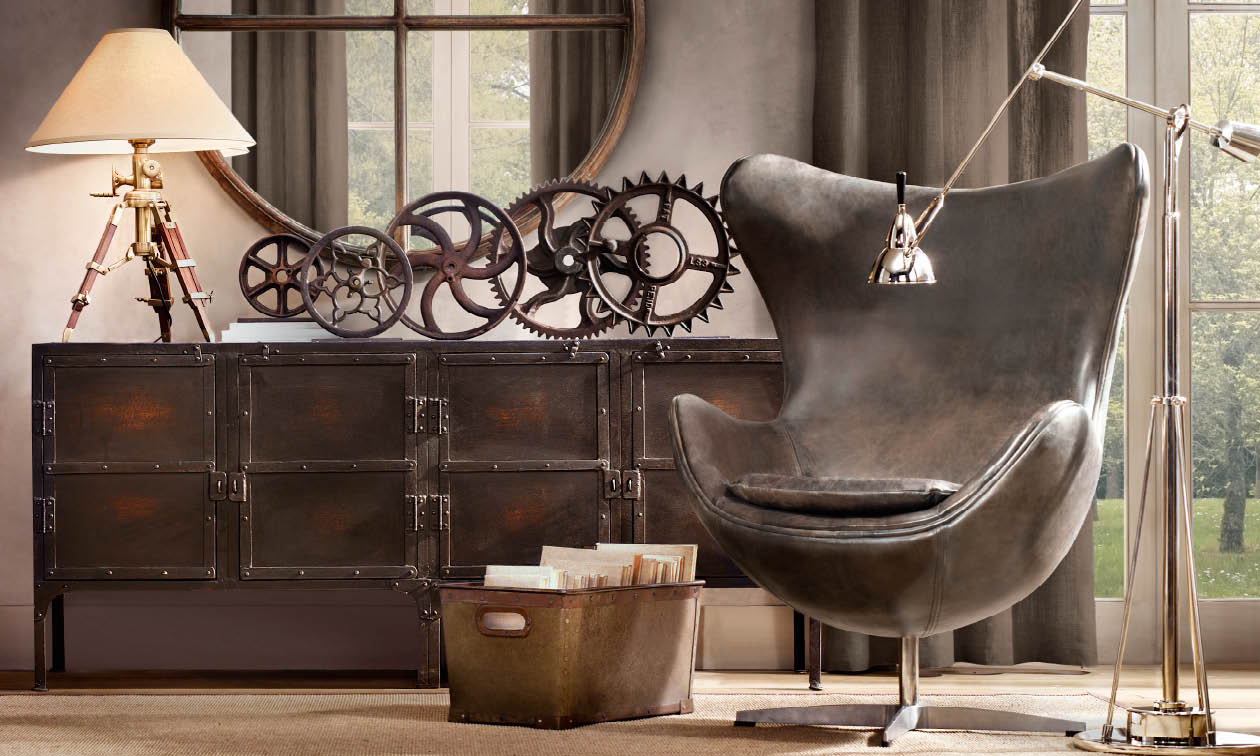 Department store cards can be tricky when credit repair is a factor. Opening too many accounts can lead to score damage, overwhelming debt and a high utilization ratio. That said, every store carries their own terms and conditions. Restoration Hardware is a luxury retailer specializing in high-end furniture and home accessories. They recently made a move to reach a greater customer base by offering financing to those who qualify. As an RH subscriber, I received an email outlining their options a few days ago, and I'll admit, my first reaction was admiration. Read on to learn the pros and cons of Restoration Hardware financing.
The Pros
Transparency. While all creditors are required to provide terms and conditions for their products, it's rare to find a retailer that offers a table outlining payment options. Restoration Hardware's visual aid outlines credit repayment by initial amount and time duration. For example, a customer who charges $3,000 will pay off his balance in 24 months at a rate of $134, while a customer who charges the same amount will pay off his balance in 84 months at a rate of $44.
Lower interest. The average department store card carries an interest rate of 15 percent or more. The Restoration Hardware credit card boasts an initial* rate of 5.99 percent, allowing you to purchase items drowning the principal balance.
Assistance. That's what credit is after all: assistance to purchase items and pay later. A store that was once out of reach for many is now available thanks to financing.
The Cons
Now for the bad news: the pros listed above don't tell the whole story. Although I'm happy to give Restoration Hardware a nod for their latest business move, it's still your job as a consumer to make responsible decisions. So, what are the drawbacks to Restoration Hardware financing?
A dollar is a dollar no matter how you slice it. In this case, $1 could easily become $5,000 without the proper attention. Restoration Hardware items are expensive, and the average budget isn't equipped to purchase a $3,095 table or a $2,290 chair. Don't let transparency lure you into a false sense of security. Stick to items you can afford rather than relying on financing. Use credit as a tool rather than a crutch.
If you noticed the asterisk* above, you probably know that interest rates come with strings. It's true that Restoration Hardware offers an initial rate of 5.99 percent; however, customers who violate certain rules will see a sharp increase. The agreement states the following:

"If the balance is not paid in full within the promotional period or if you fail to make any payment when due, regular credit terms will apply and interest will be imposed from the end of the promotional period at the standard variable APR of 24.99%, based on the prime rate. Minimum monthly payments for this plan during the promotional period will be the greater of: the amount of the purchase, including the calculated finance charges that will be assessed from the date of purchase through the end of the promotional period, divided by the number of months in the promotional period, (rounded up to the nearest $1.00); or $5. Required minimum purchase of $3,000."
If paying bills on time is difficult or you don't have $3,000 to spend, it's clear that Restoration Hardware credit isn't for you. What was once a confident purchase could quickly transform into a financial nightmare.
Common sense. Ask yourself a question: why Restoration Hardware? Are you attracted to their unique style or is it the label you crave? Have you looked elsewhere for similar items at a better price? Regardless of the retailer, it's best to exercise common sense when purchasing new household items. Prioritize savings and allow yourself to shop around before committing to a single item. What you discover could save you thousands in the long run.