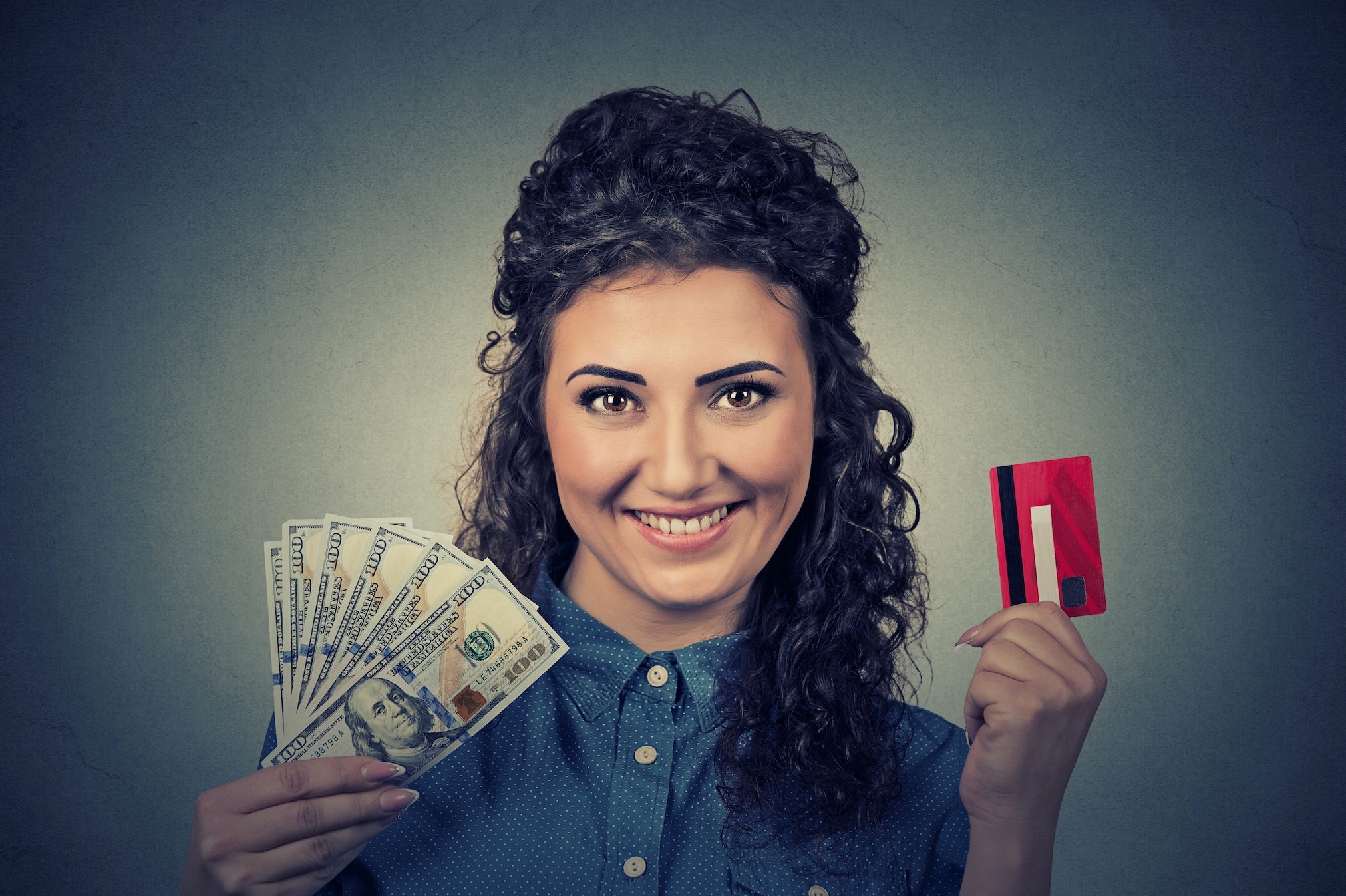 Credit is an important part of financial health. It can help you buy a car or home, pay for college, and even qualify for a new job. While credit can be used as a tool of success, it can also lead to unwise and damaging choices.
Money trouble can be stressful, especially when you need it fast, and you might be considering a cash advance to cover your needs. Is it the right choice? Read on for all the details.
Can I Withdraw Cash from a Credit Card?
Probably. While it depends on your issuer's policies, most credit cards provide a cash advance option, allowing you to withdraw liquid funds from your account.
Is a Cash Advance a Regular Charge?
No. Cash advances usually come with their own terms and conditions, and you can expect to pay more in:
Fees: Most credit card issuers impose a cash advance fee: either a flat rate or a percentage of the cash amount. For example, the Chase Freedom card charges $10 or 5% of the transaction amount.
APR Interest Rates: The same Chase Freedom card charges 23.99% on cash advances (the standard rate for all other charges varies between 15.49%-24.24%). Cash advances also have no grace period, which means that interest immediately begins accruing on the balance.
Will It Hurt My Credit?
A cash advance won't damage your credit on its own, but the aftermath is another story. For example, suppose you use your Chase Freedom card to withdraw a $1,000 cash advance. Your account is immediately charged a 5% transaction fee of $50. You need the money to cover emergency car repairs, and you cannot repay the balance at the end of the month. In fact, six months pass before you have the funds to tackle your debt. By this point, your balance has ballooned from $1,050 to $1,184, increasing your credit utilization ratio. Unfortunately, you must use emergency savings to repay it, once again putting you at risk for surprise expenses and credit damage. If improving your credit score is a top priority, think carefully before pursuing a cash advance.
Are There Other Ways to Secure Cash?
Relying on credit for cash isn't a wise choice, and should only be used as a last resort. If you need money fast, there are a few ways to get it without going into debt.
Quick Delivery Jobs: Delivery services like Amazon Prime Now and DoorDash are always looking for new employees nationwide, and you can earn as much as $25 per hour making simple deliveries.
Clean Out Your Closet: Take advantage of unused electronics, clothing, jewelry, etc. by selling it online for a quick profit.
Lessen Your 401(k) Contribution: Saving for retirement is a wise choice, but you might consider temporarily changing your 401(k) contributions if you need liquid funds. Talk to your employer's HR department about how to make changes to your direct deposit accounts.
Use Home Equity: If you're a long-time homeowner, you may qualify for a home equity loan or line of credit. This strategy allows you to borrow against the value of your home and pay it back over time with a variable rate (i.e., home equity line) or fixed interest rate based on your FICO score (i.e., home equity loan). Talk to a financial planner about which choice is right for your situation and credit score.
If you want your credit situation to improve, learn how you can start repairing your credit here. You can also carry on the conversation on our social media platforms. Like and follow us on Facebook and leave us a tweet on Twitter.