Retirement planning is an important subject, one we've covered in favor of our younger blog readers. The 20-somethings in the workforce have plenty of time to arrange their investments and plan their Golden Years. If you are approaching the end of your career, however, a lack of savings could send you into a panic. What should you do if you cannot afford to retire? Should you resign yourself to a life of labor, or is retirement still in the cards? While there isn't a single answer, keep the following tips in mind in the days to follow. Why work for the rest of your life?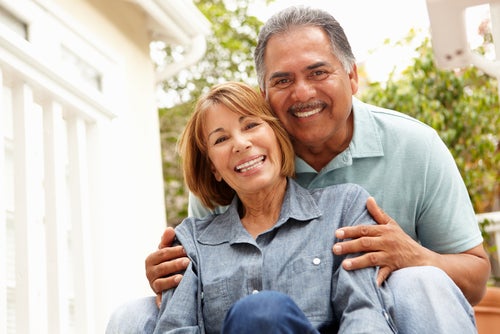 If you want to retire:

1. Stop making credit mistakes.
It sounds harsh, but here it is: If you want to retire well, it's time to stop backing yourself into a corner. If you are prone to overcharging and sinking into debt, the chances of retiring safely are zero. The good news: Focusing on credit repair will help your retirement efforts as well. Start by:
Limiting your credit card arsenal to two or three. Using too many cards is bad for your credit score.
Paying down existing debt and avoiding unnecessary charges in the future.
Learning how to use credit wisely, allowing you to focus on credit repair and save money in the future.
2. Downgrade your lifestyle.
Even if you are approaching retirement age, it's not too late to overhaul your savings. The best way to retire sooner and safer is to downgrade your lifestyle. Consider the following example:
Jack and Sally Peterson are approaching retirement age. Unfortunately, they have barely saved enough to cover five years of retirement living at their current salary: a combined sum of $106,000 per year. To help their cause, the Petersons made some drastic cuts in their budget. They stopped buying frivolous things and slashed their bills by eating at home more often and using their utilities wisely. After considering their living arrangements, they decided to sell their home for a $65,000 profit in favor of living in a smaller, more affordable space. They used their savings to pad their retirement accounts.
The Peterson's made some tough decisions, but they learned to live on less and were able to further their retirement dreams along the way. Cutting costs is usually a necessary evil of credit repair. Once you learn how to master the art of savings, retirement will be within your grasp.
3. Take advantage of free money.
When you fail to save, you also fail to reap the benefits of free money. Many employers offer to match a percentage of their employees' 401(k) contributions, a huge benefit if you are late to the retirement savings party. Contact the HR manager in your office and find out how much they are willing to match, and then save as much as you can. Retiring comfortably is easier with a little help.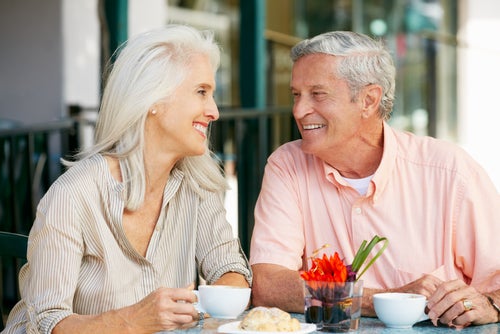 4. Establish passive income.
The biggest challenge of retirement is maintaining your savings without a supplemental income. Savvy retirees are able to achieve the best of both worlds by establishing a passive income to pad their bank accounts. While investing may be the last thing on your mind, consider purchasing rental property to help you in later years. The mortgage interest is tax-deductible, and you'll earn more as the rental price increases and your mortgage decreases. Talk to a financial planner about the safest and most efficient way to keep your cash flow moving into retirement.
5. Keep your eye on the prize.
You're probably regretting past decisions right about now. When you have little savings and your friends are about to retire, who can blame you for feeling blue? While it may be tempting to revert back to your old ways, there is no way to retire without a proper plan. Don't allow today's temptations to limit the options of tomorrow. If you can't keep your eye on the prize, you'll never be free of the 9-to-5 life. Practice some willpower—it will pay off.