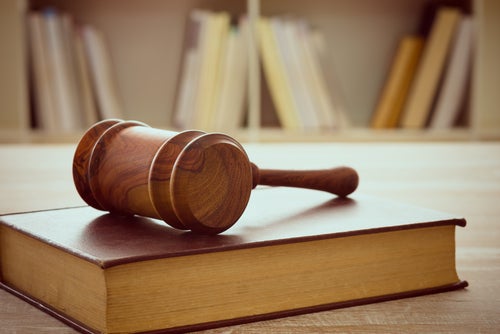 Unfortunately, many credit repair companies try to snare consumers by offering credit repair through illegal or unethical tactics. Credit repair companies themselves are not illegal — in fact, they offer a valuable and much-needed service to many Americans — but they must abide by certain rules and laws if they are to be trusted.
The Credit Repair Organizations Act ("CROA") is a federal law that protects consumers from unfair and deceptive practices by credit repair organizations. Many states also have their own laws that regulate credit repair organizations. A credit repair organization that engages in practices prohibited by CROA is likely unethical and should not be relied on for your credit repair needs.
How can you spot an illegal or unethical credit repair organization? If you see an organization engaging in one or more of the following illegal practices, then chances are the organization is violating CROA and should not be trusted.
Making guarantees about things outside of its control. Credit repair organizations may not make any untrue or misleading representations about their services (CROA § 404). When a company makes a promise or guarantee about something out of its control, it has made a misleading representation. For example, a credit repair organization cannot properly guarantee that any removals of negative items will occur; removals are in the control of the credit bureaus, not credit repair organizations.
Charging in advance for work not yet completed. Under CROA, credit repair organizations may not require payment until they have rendered services. They may only collect payment after the promised services have been performed (CROA § 404). If you come across a credit repair organization that requires an up-front fee for future services, then you should probably steer clear of it.
Suggesting that you cannot do credit repair on your own. You have the right to dispute inaccuracies in your credit report on your own. There is nothing a credit repair service can do legally that you cannot do by yourself. However, many people choose to engage the help of a credit repair organization because they do not have the time or desire to try to repair their credit on their own.
Failing to provide you with a written contract. Credit repair organizations are required to provide a written contract before services can be rendered. The contract must contain specific terms, such as the terms of conditions of payment, a description of the services to be performed, and a statement indicating the consumer's right to cancel without penalty within three business days (CROA § 406).
Suggesting creating a new or altered identity so you can start new with your credit. It is illegal to create a new credit profile (for example, by obtaining a new social security number or other identifier) to hide past negative history (CROA § 404). Any credit repair organization that suggests this course of action is not trustworthy.
Lexington Law Firm abides by the highest ethical standards by adhering to all applicable statutes, rules and regulations. Before engaging any company to assist you with your credit repair needs, be sure that it is not engaging in any of the activities listed above.
Sources:
Related Articles:
Credit Repair Organizations Act (CROA)