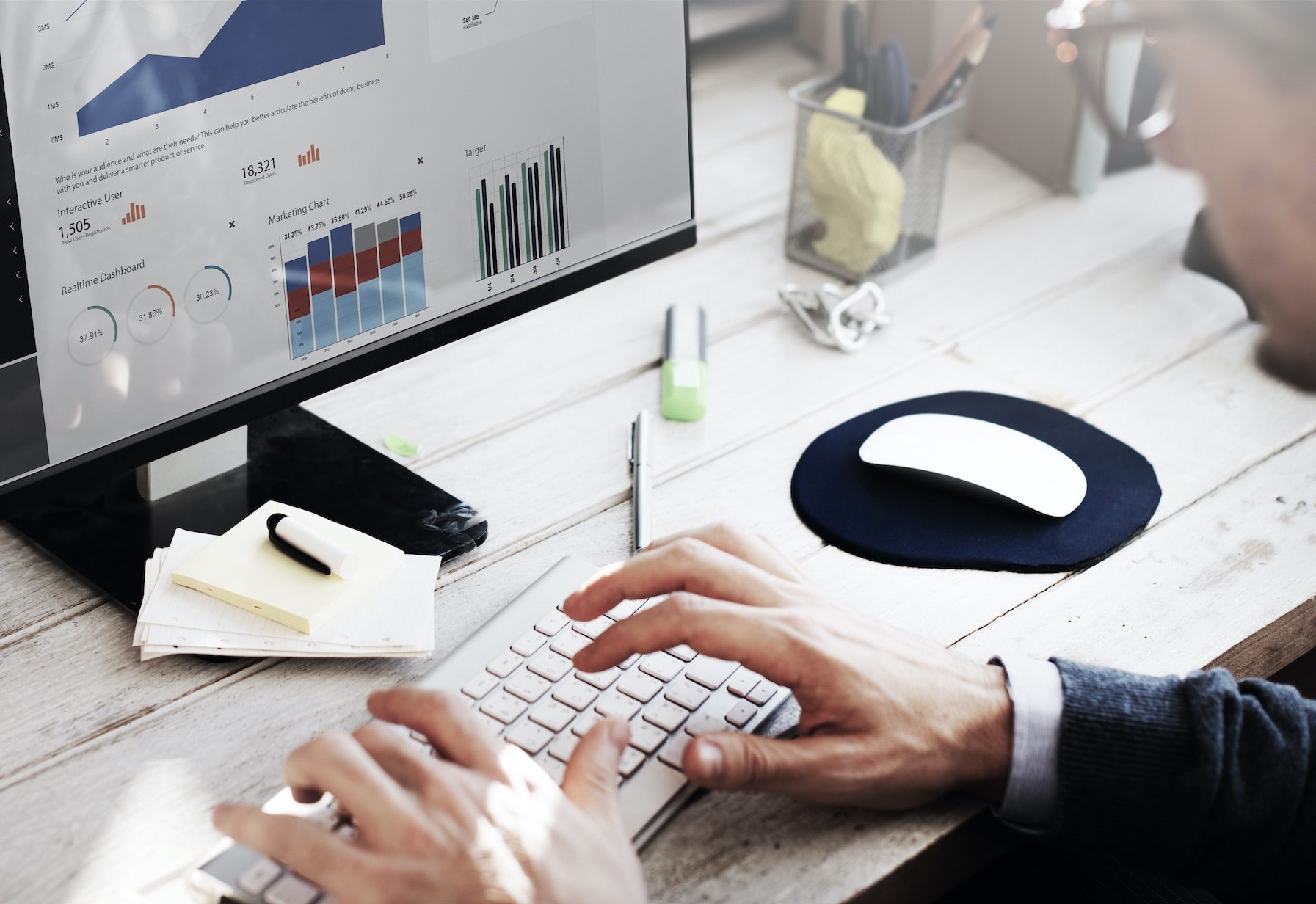 Most high school educations do not require learning real-world skills like balancing a checkbook, keeping track of earnings, or paying bills on time — all cornerstones of building and maintaining credit.
Luckily, a perk of living in the age of technology is the fact that we have instantaneous access to an assortment of personal finance tools that are critical in managing finances and staying on top of our credit. Here are four of the best tools available today.
1. Online budgeting tools
Spending money you don't have — and using credit cards to stay afloat — is one of the fastest routes to credit trouble. This is where an online budgeting tool like You Need a Budget comes in. YNAB is a basic tool used to strike the delicate balance between your income and costs of living. It will help you plan for expenses, cut entertainment or lifestyle costs when needed and most of all, stick to your financial goals. YNAB and other online budgeting tools can help keep some of your hard-earned money in your pocket.
2. Financial mobile apps
The iTunes and Android app stores are full of free financial mobile apps to help you stay on top of your money. They are a great way to be accountable while on the go and make personal finance part of your daily routine. For example, Pocket Guard gives users a snapshot of how much they can spend at any given moment. It crunches the numbers and spits out an estimate for how much can be spent in a given day, week or month. Taking a moment to find a financial mobile app that can help you stay on top of your money is well worth the time investment.
3. Bank resources
If you have an account with any reasonably sized bank, chances are there will be a mobile banking app for instant information and access to your money. Some bank apps allow you to take a photo to deposit a check, which certainly beats standing in line for a teller. Most banks also offer online banking, which may give you the ability to review account balances, transfer funds, pay bills and manage investments, loans, credit and more. Depending on your banking institution, many personal finance tools could already be right at your fingertips.
4. Personal finance subscription service
For a more thorough dive into personal finance you might consider a professional subscription service. Lexington Law Firm's Premier Plus membership is the leading financial solution for credit repair, score coaching, identity theft protection and managing personal finances. The Personal Finance Manager included in the membership is all of the services mentioned above rolled into one — and then some. Features include:
Budgeting — A budget can be auto-generated based on previous spending patterns. Your budget is then graphically represented, making for an easy and intuitive guide for spending.
Account management — Monitor all your financial accounts from one spot by syncing to the central Accounts tab.
Goals and trends — Spending trends are automatically identified as you make purchases. From there you can set goals to improve your finances long term.
Credit insight — Review your credit reports and the items that are affecting it. Receive your FICO Score and an analysis on how to improve it.
If it's time for you start the journey to better personal finance and credit repair, the Lexington Law approach is the most holistic option on the market. Users receive detailed understanding of every factor affecting their wallet and credit in order to improve their finances long term.
Carry on the conversation on our social media platforms. Like and follow us on Facebook and leave us a tweet on Twitter.