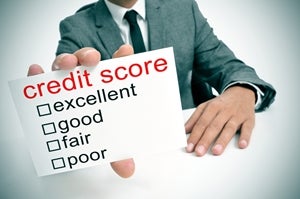 Mortgage rates remain at historically low levels, and if you currently own a home you may be tempted to refinance your mortgage.
According to Freddie Mac's weekly Primary Mortgage Market Survey, the average interest rate for a 30-year fixed-rate mortgage dipped to 3.95 percent for the week ending Nov. 25. This is down from the previous week's and year's average of 3.97 percent.
"In a quiet week leading up to the Thanksgiving holiday, the 30-year mortgage rate dipped 2 basis points to 3.95 percent," stated Sean Becketti, Freddie Mac's chief economist. "Economic releases over the last week contained no major surprises, and none are expected in the next few days.
The year is winding down, and the only remaining market dates of note are December 4 – the last employment report of the year – and December 15-16, the long-awaited FOMC meeting."
If you are considering refinancing to secure a lower interest rate, you should work to improve your credit score to ensure approval and favorable terms for your refinancing application.
Obtain your credit score
The first step to improving your current score is by becoming aware of what it currently is. If your score is excellent, you will only need to work to maintain it, and if it's too low, you may avoid applying to refinance, as it would cost more resources than it is worth in the long run.
According to a recent Lexington Law blog post, "Your credit history determines whether you are a trustworthy borrower. It measures how fiscally responsible you have been over the course of your monetary history."
Do not close unused accounts
Bankrate noted that even if you have paid off your balances, it is critical to avoid closing cards.
"It may be more beneficial to pay down your revolving balances," said Jeffrey Scott, a spokesperson for FICO. "You can also take a credit card out of your wallet and put it in a drawer to avoid the temptation to use it."
The length of your credit history is responsible for a notable portion of what determines your credit score.
Pay bills on time and in full 
Lexington Law recommends pay off all bills in full to boost your current score, whenever possible. Even if you have previously missed payments, establishing a new habit will begin to bring your score up and reflect more responsible financial literacy.
Refinancing your home can save you a great deal of money if the new interest rate is low enough. Secure a lower rate by first increasing your credit score.