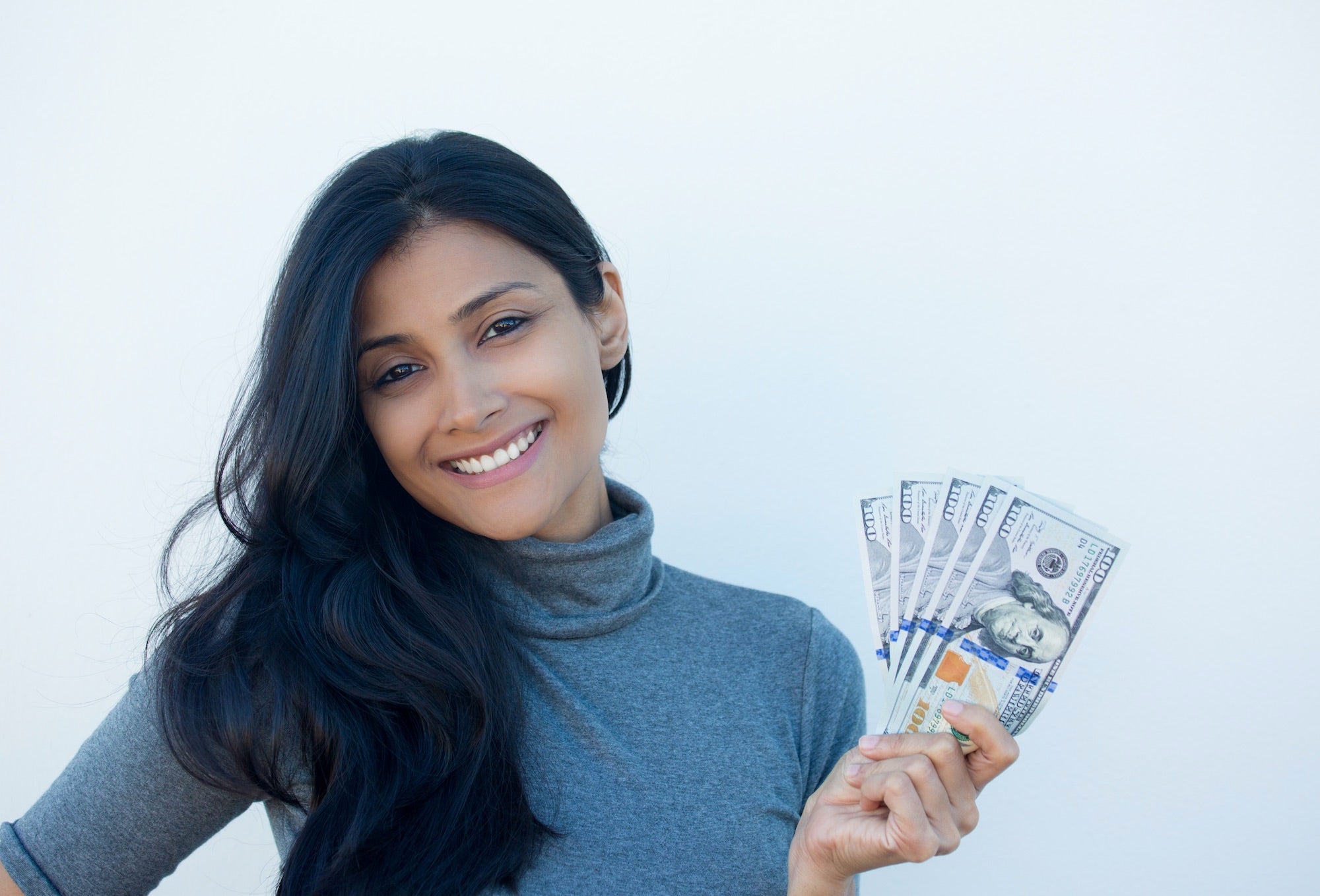 While your credit score and monthly income are both significant determining factors in whether you can get approved for a loan and repay it, the connection between salary and credit score is not as cut and dried. In short, how much money you make does not affect your actual credit score, but your salary can certainly impact your overall credit health.
First, let's review how credit scores are determined.
Credit scores are based on past borrowing history–not the income you earn, since credit reports do not include your salary information. Credit score models take into account multiple factors, such as:
The ratio of available credit to the balances you owe
How long your credit accounts have existed
If you've made payments on time, or missed any payments
The type of credit you have–just credit cards, or a mortgage or car loan, too?
How much new credit you've applied for recently
Now, let's talk about income.
Where salary does have an impact on your overall credit health is with your debt-to-income ratio. This ratio is calculated as the total monthly payments you make to cover your bills or debts (such as utilities, groceries, credit cards, car loan, mortgage, etc.) divided by your gross monthly income (the income you earn before taxes). For example, if you owe $600 per month in bills and debt payments, and your gross monthly income is $3,000, your debt-to-income ratio is 20%. A good debt-to-income ratio is considered to be 36% or under (and of course, the lower the better).
So if salary does not affect your credit score, then why does your debt-to-income ratio matter?
Lenders use this ratio to help them determine if you should qualify for a loan. The higher your debt-to-income ratio, the more likely it is that you may be overwhelmed by debt and risk defaulting on your loan. Even if your credit score is good, if your debt-to-income ratio is too high, your loan could be denied.
A high debt-to-income ratio could result in you having to pay higher interest rates.
Higher interest rates, too much debt, and earning too little every month can all have a detrimental effect on your overall credit health, as well as your ability to get approved for–and pay off—a loan.
Is your income affecting your loan approval?
If you are applying for a loan but your credit score is low or you are having trouble paying off your debts every month, you may be wondering how to fix your bad credit or if your debt-to-income ratio is limiting what you can borrow. There are a few things you can do right away to begin to improve your situation:
Pay off any debts, so that the payments you make each month will no longer be a factor in your debt-to-income ratio.
Consider taking on a second or temporary job to show more income, which will also improve your debt-to-income ratio.
Fixing your credit report is the key to uncover and repair any errors or omissions that may negatively affect your credit score.
Lexington Law's credit repair services can help you review your credit score and repair your credit. You can also carry on the conversation on our social media platforms. Like and follow us on Facebook and leave us a tweet on Twitter.