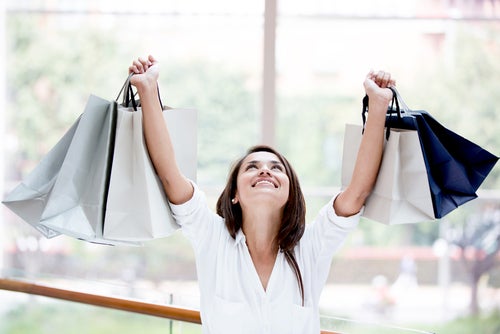 Budgeting and credit repair are symbiotic: A good budget allows for easier debt reduction (i.e., credit repair), and a higher credit score allows you to save money, thus making it easier to budget. You get the idea. Every financial choice has the ability to help or hurt another area of your life. The same is true when it comes to financial relationships. Choosing the right creditors is a critical part of maintaining financial stability. On the other hand, choosing the wrong creditors could lead to greater troubles, including credit repair issues. Ironically, it's the same bad partners who offer to provide deals and discounts when times are tough, usually in an effort to retain customers. Protect yourself by avoiding future attachment and gaining insight into the typical sales tactics you see below. It's your credit—don't let bad business affect your future.
"Congratulations, we've increased your credit limit."
The rationale: As you pay off debt, your creditor may seize the opportunity to a) entice you to charge more by increasing your credit limit and/or b) reward your positive payment history. Whatever the motive, a higher credit limit is a good thing. It automatically reduces your credit utilization ratio, or the amount you owe vs. your total credit limit. For example, if Steve charges $4,000 to an account with a $6,000 limit, his credit utilization ratio is 66.6 percent. If his credit limit is increased to $10,000, his ratio automatically drops to 40 percent.
The plan: Accept your credit increase with grace and caution. A higher limit doesn't mean you should abandon the principles of credit repair or allow temptation to derail your progress. Keep your utilization ratio below 25 percent and continue working toward your financial goals.
"We'll be happy to waive the annual fee."
The rationale: You're cancelling a credit card because the annual fee is too high. Customer service has been authorized to waive or refund the fee in order to keep your business.
The plan: Think about longevity. Is your creditor willing to waive the annual fee forever, or will you be faced with the same problem next year? Within the same caveat, think about long-term utility. Why did you decide to open this particular credit card? Are there rewards or benefits that outweigh the fees, or does the added cost actually hurt your bank account? Think carefully about these issues before deciding to keep an account open and be aware that closing any account may temporarily hurt your credit score. A credit card should never carry a negative impact.
"What if we provide a discount today?"
The rationale: Let's assume that you're fed up with your cable provider. The service is inconsistent, the price is outrageous and customer care is terrible. To keep your business, they promise to knock 30 percent off your bill for the next six months.
The plan: Cut your losses and move on. This proposal is bad for a few reasons:
It is not a permanent solution to the issue of cost.
It does not address the issues of poor coverage and customer service.
"Discount" does not mean "affordable."
Stick with a company that values your patronage. Look for deals with other brands or providers and be sure to read customer reviews before signing up. A discount isn't worth the wasted time and depletion of money. Search for reliable services that fit comfortably in your budget. The right choice won't require a discount.