Our article about the perks of investment property struck a chord with many readers. Learning how to protect your credit and invest safely is Priority #1 on the path to becoming a successful landlord. We're taking this topic a step further by uncovering the best ways to avoid buying a money pit. The results will keep your credit score in top shape.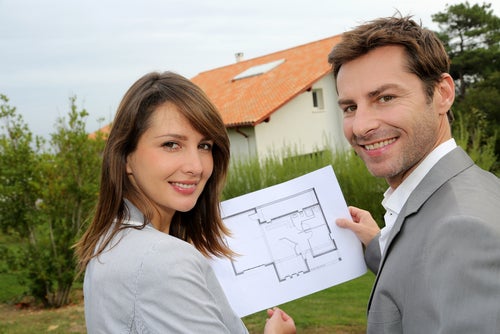 Don't expect much hand-holding when it comes to buying real estate. Sure, you might have a great realtor at your side, but the fact remains that they cannot legally advise you how and where to live. Profiling a property based on neighborhood safety, school systems, economic strength, etc. is a broker no-no, leaving you with little guidance in the decision-making process. With that in mind, be sure to research the following as you begin your investment property search:
The Neighborhood
• Location.
Finding the right property also means finding the right neighborhood. Are you searching for homes in a busy city center, or is your focus off the beaten path? Consider how your choices will affect your ability to attract and retain tenants.
• Safety.
Crime rates are always a factor when it comes to buying new property. Sure, a rehabbed condo may be listed at a great price, but are your tenants at a greater risk for robbery or violence? Weigh the pros and cons of a cheap location vs. a safe one. Savvy tenants are doing the same thing.
• Schools.
Tenants with children are undoubtedly focused on education. If you're looking to secure a family for a long-term lease, make sure the school systems offer nearby locations and competitive rankings.
• Growth and development.
A good neighborhood can go bad in a matter of years, and vice-versa. Contact the Chamber of Commerce and ask for a list of new businesses or ones in development. Inquire about population growth and projections for the next few years. Purchasing a home in the early stages could pay off big as the area becomes more popular.
The Property
The success of rental property lies in its value and appeal. Without a sound investment, you'll be hard-press to secure a worthwhile return. Before making an offer, follow the steps below:
• Hire a reputable inspector
…to assess the structural integrity. Foundation, electrical, and plumbing costs are among the most expensive home repairs. Sinking your funds into these expenses could ruin your profit potential. Obtain multiple appraisals to determine which repairs are needed (and their cost). If the costs outweigh the benefits, it may be time to find another investment.
• Test for carcinogens
…such as lead paint, radon, etc. that linger in older homes. Federal regulations require you to disclose the presence of harmful substances in your rental property. Protect the welfare of your tenants by ruling out these problems immediately.
• Conduct a property search
…to find existing liens and other debts against the land or property itself. The last thing you want is to be stuck with the previous owner's debt. Secure a home with a clean slate to avoid future trouble.
Potential
Often, the value of a property lies in its potential. Engaging a qualified realtor, inspector, and contractor is the first step. Allow professionals to help you navigate through and maximize the earning potential of your investment. Consider the following example:
Marco recently purchased a five-bedroom home in a city neighborhood. While a fair rental price is estimated at $2,500 per month, Marco's realtor warns him that the surrounding properties are priced at a lower rate. To solve the problem, Marco's contractor suggests converting the home into a duplex, allowing two leases on the property rather than one. Marco charges $1,300 for each residence, allowing him to earn more than he originally anticipated.
Take a lesson from Marco and see your property for what it could be rather than what it is at the moment. The result could help you gain a competitive edge and see a larger return on your investment.