A few months ago, we delved into the finer points of investment property, exploring effective ways to secure a reliable tenant. While you may have gained the skills of a savvy landlord, what if you choose to employ help? For those with busy schedules or multiple homes, a property management company could be the answer you are looking for. Many of these companies handle everything from tenant screening to maintenance and rent collection. Their expertise could pave the way for bigger returns, solidifying your installment debt and resulting in larger profits. Despite the benefits, consider the following points when interviewing potential candidates. A professional should be a source of help, not a catalyst for credit repair.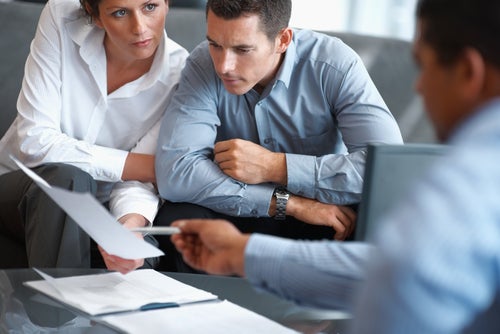 1. Management fees.
The average management company charges a percentage of the monthly rent as their fee. For example, if they rent your house for $1,600 per month and the management fee is 8 percent, they will retain $128. Ask about these fees to determine your annual investment in their services. The ideal company should never charge more than 10 percent. Also, ask about their fees if the tenant fails to pay rent. Are you expected to cover that $128, or is their policy "we get paid when you get paid." Covering a mortgage and a management fee is a quick way to drain your bank account, a consequence that often leads to credit repair. Ensure that the management company's policies consider your best interest.
2. Maintenance.
A full-service management company usually employs a maintenance staff to handle issues that arise in your property. Unfortunately, few owners consider this additional cost until a contract is signed. Ask about the hourly fees associated with maintenance. For example, if their handyman charges $75 per hour, ask about the rationale attached to the fee. If you prefer, are you allowed to employ a more affordable vendor? The bottom line: Money spent equals a smaller return on your investment. Don't sign a contract without assessing the potential costs.
3. Accurate tenant screening.
If your management company offers tenant placement services, be sure their policies meet your requirements. Ask the following questions:
Is this service free? (Note: Many companies charge one month's rent if they secure a tenant on your behalf)
What kind of requirements are there? (e.g., credit rating, security deposit, background check, etc.)
Will you honor my requests if they do not coincide with your policies? (e.g., the company allows pets, but I prefer tenants with none)
How will you keep in touch with me? Will I receive a monthly status report?
A good management company can answer these questions immediately. Iron out the details before allowing them to represent you in the tenant placement process. The right renter is the key to a sound investment strategy.
4. Legal counsel.
If a tenant fails to pay, how will the management company handle the situation? Do they retain legal counsel, or are you expected to pay for eviction proceedings? Dragging a tenant into court can cost hundreds or even thousands of dollars. This scenario is never good news for your bank account. Search for a management company that offers a detailed legal plan in the case of a bad tenant. Better yet, find one that will pay your eviction costs, if necessary.
5. Respect for your property.
Trusting a management company with your investment is a leap of faith, one best served with all the facts in tow. Are you handing your keys to a reliable business, or a slumlord who will allow your property to lose its value and appeal? Expect the same type of respect that you require from a tenant. Before signing that contract, ask for professional references and browse the company's Yelp reviews. Word of mouth is the best recommendation.