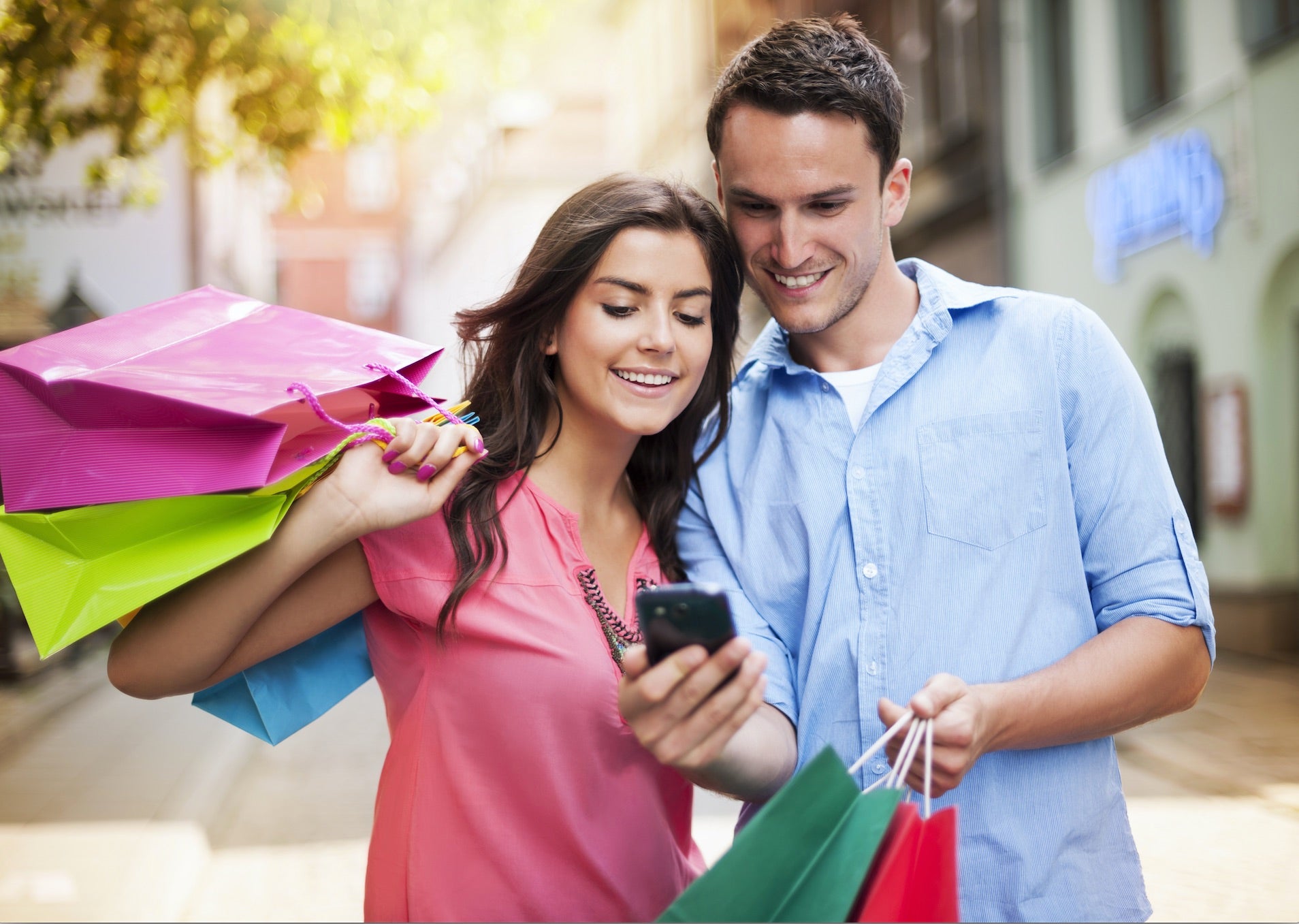 For everyone who took a pay cut, saw their friends painfully foreclose on a mortgage, or otherwise experienced the financial misery of the Great Recession of 2008, it was certainly a challenging time for many.
Recently, as consumer confidence has rebounded with marginal increases in pay and employment numbers have increased, Americans are returning to their old big-spending ways. Our collective personal debt is inching toward $13 trillion dollars, and rising.
We've dug out our credit cards, returned to the big box stores, and made full-size pickup trucks the new family car, as a long run of low gasoline prices has made that an acceptable choice for buyers.
And while that's all great for the economy, experts also suggest that a return to a heavier-than-acceptable level of personal debt can have many negative effects, especially on individual credit scores.
Consumers need to wisely balance their spending so it won't cost them in the end when they need good credit to buy a home or rent an apartment.
The Big Picture
According to the Federal Reserve, American consumers now owe a whopping $12.73 trillion in debt on mortgages, bank and car loans, and personal consumer debt, a number that's even higher than it was before the 2008 downturn.
We've collectively spent our way into a rather significant hole, though the focus of that spending isn't quite the same as it was in the last decade. That's when the ill-advised craze of sub-prime mortgages sent debt soaring, before crashing the system itself, leading to financial chaos, years of hiring freezes and flat pay increases.
In 2017, Americans' biggest debts now lie in three areas: credit cards, automobile loans, and the always controversial, double-edged sword that is student loans.
Given the higher average transaction price for automobile loans, the trend of longer and longer terms for car payments also means buyers will be paying more for many years to keep themselves on the road.
The average term for a car loan in 2017 is nearly 62 months, versus the 55 month average back before 2008. Gone are the days of a four-year car loan, and the results can stretch consumers' resources very thin when added to increasing rent payments or other debts.
Job stability and those marginal increases in overall pay may have encouraged consumers to make all those online purchases they like or to invest in wide-screen TVs, but racking up a huge level of personal debt can also be a worrisome development.
As tempting as those purchases may seem, the ability to pay bills in a timely fashion and not over-use our credit is fundamental to maintaining a positive credit score.
The Student Loan Crisis
More challenging is the $1.4 trillion owed in student loans in the United States, with graduates owing an average of more than $37,000 apiece.
While many of us are diligent in our ability to quickly and efficiently pay back those loans–or have found jobs that allow us to put more of our paychecks to use knocking down the principal owed–many consumers struggle with the ability to balance their student loan payments with the other costs of modern living.
Back in 2007, student loan debt represented smaller than 5 percent of America's overall debt load; today, that figure is almost 11 percent and climbing. Many are just simply unable to pay those bills, and nearly 11 percent of student loan debt is overdue by 90 days or more.
The result, overall, is a new generation of American spenders who are headed back to the credit issues of the not-so-good old days. We're carrying larger-than-acceptable monthly balances, and when we need to remember to pay a giant stack of monthly bills, occasionally other obligations get overlooked, especially when it comes to making a big dent in student loan debt.
While consumers have yet to run up the credit card balances they amassed in the last decade, credit card debt is still a major issue, and can very easily impact an individual's credit rating. Total credit card debt is now $746 billion, and can turn into a major crisis for spenders, especially when they hit their limits or use too many cards at the same time.
What's worse, credit card companies say they are seeing a gradual increase in credit card defaults and late payments, as spenders find themselves unable to pay those bills or even opt to skip out on payments at all – a one-way ticket to serious credit damage.
A sudden trend in late or missed payments, over-utilization, or spreading yourself too thin is definitely a way to perilously impact your credit score, and easy to do when you've begun spending without imagining the repercussions.
Taking Stock of Your Spending Spree
One of the first steps to addressing personal credit challenges is establishing a firm monthly budget, and understanding exactly what is owed and to whom. Having a firm budget is especially important before signing on for a five- (or six, or longer) year schedule of car payments, buying that new laptop, or paying for a dream vacation on a credit card.
Cardholders could also consider the APR interest rates charged on their cards and, if they have the credit credential to do so, simply ask for a lower interest rate, if not take advantage of a no-interest balance transfer opportunity with another card.
It's also critical to keep an eye on the range of money owed to your various creditors. Utilization is a big factor in building a credit score, and using more than 30 percent of the available credit on any account can set off red flags for the credit bureaus.
Those who realize that they've spent themselves into a spot that they can't get out of may also want to consider some professional help. Are you looking for credit repair services?
You can carry on the conversation on our social media platforms. Like and follow us on Facebook and leave us a tweet on Twitter.