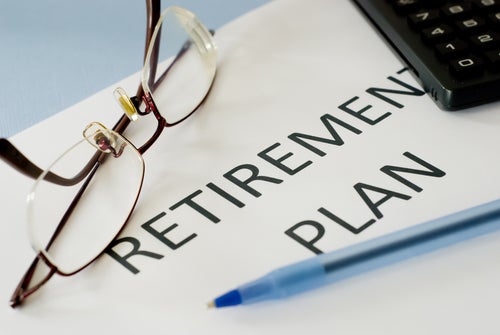 As more baby boomers begin to apply for social security benefits, many will consult a retirement planning specialist and many will not. However, all baby boomers should continue taking their credit reports and scores seriously even after retirement.  Some soon-to-be-retirees incorrectly assume that once they retire, they will no longer have a need for credit. Nothing could be further from the truth, and unfortunately, some retirement planners do not adequately address the role of credit reporting in the retirement planning equation.  Credit reporting directly affects credit scores, which directly affect borrower eligibility, interest rates and loan repayment plans.
Essentially, credit reporting plays the same role that it does for non-retired individuals — although it may be harder for retirees to access adequate credit due to a diminished earning capacity. Credit may still be necessary for a signature loan, an auto loan, or unexpected medical bills.  Many seniors assume — or at least hope — that Medicare and Medicaid will pay for unexpected but necessary medical procedures. While, these programs often assist with many medical procedures, they do not cover everything. For example, Medicare does not cover costs associated with eyeglasses, hearing aids and dental procedures. In addition, Medicare requires beneficiaries to pay premiums, deductibles, and coinsurance.  Meanwhile, Medicaid is available based on financial need and often requires adequate "Medicaid planning" to address existing property issues.
Essentially, credit will still be necessary during retirement for many retirees. Social Security will play a significant role in either qualifying or not qualifying for needed loans based on earning capacity. As Congress continues to alter and modify the overall Social Security program as needed, it is more important than ever to adequately understand the effect of applying for Social Security benefits sooner than later. Some retirement planners recommend waiting as long as age 70 before requesting benefits to maximize these benefits.  Many individuals, however, simply cannot wait that long. Consequently, credit will matter most to those who apply for Social Security benefits at earlier ages because their benefits will be significantly reduced. Notwithstanding, credit reporting will continue to affect many retirees, and those who have properly managed their credit reports will be in a better position to weather the uncertainties of retirement. To learn more about the importance of credit reporting, contact Lexington Law Firm today.
Related Articles:
Credit Tips for Baby Boomers Heading Into Retirement
Credit Repair and Retirement: Is It Too Late for Me?