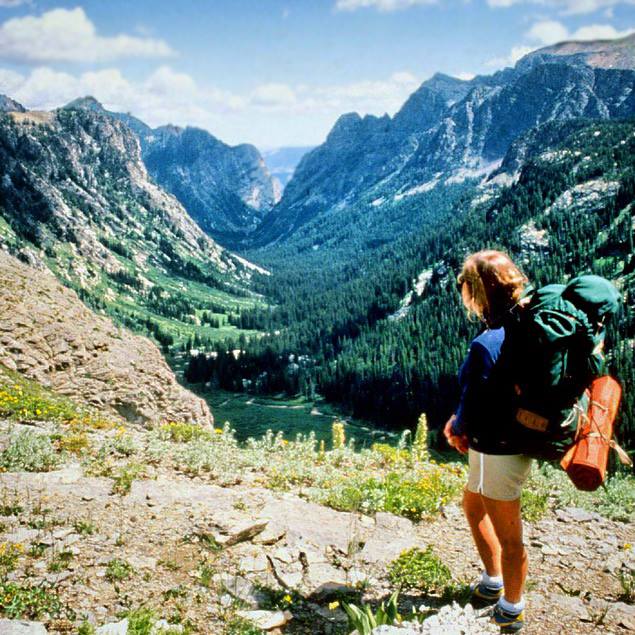 Credit lessons come in many forms. I found a few while reading Wild: From Lost to Found on the Pacific Crest Trail by Cheryl Strayed. Strayed's memoir catalogued her 1,100 solo hike across the Pacific Crest Trail. Although the author probably wasn't focused on her credit score in the wilderness, I found myself wondering, How did she afford to take this trip? Read on to learn some of her strategies and how to apply them to your life.
Cheryl Strayed hiked from California to Washington with little resources. How did she do it?
Preparation. Strayed spent months preparing for her trip by researching and saving money. She recounts her plans to hike the trail based on time, distance and supplies.
Financial foothold: Financial survival begins with a plan. Maintaining a working budget is the best way to manage your money and avoid credit damage.
Frugality. It's painful reading about Strayed's strict frugality throughout her trip. Before beginning her journey, she packed a series of boxes full of food, supplies, money and other necessary items. She asked a friend to mail each box to a specific trail stop along the way. Though the boxes usually provided what she needed to survive, Strayed partitioned her cash sparingly, usually providing herself with $20 per box to last more than 100 miles. When food was scarce, reading about her loss of money was frightening.
Financial foothold: While we don't' suggest you ration food, sometimes sacrifice is needed for necessary change. Just as Strayed stretched her resources, stretching your dollar is a vital part of credit health. Learn how to use your money wisely. Your credit score will thank you.
Quality. Though her damaged feet were a consistent theme in the book, Strayed didn't sacrifice quality on her journey. She researched equipment and visited reputable backpacking retailers to buy the best camping gear. Though this choice significantly affected her bank account, her 1,100 mile trek demanded reliable supplies.
Financial foothold: We've talked about when to splurge. For certain items, sacrificing quality can cost more over time. Gauge the benefits and risks of spending vs. saving for big ticket items.
Limited liability. Strayed's trip preparation wasn't limited to finding the right hiking boots. She laments about her sizable student loans and the monthly payments she'll have "until the age of 43." That said, she limits her financial liability on the trip by making payments ahead of time, giving up her apartment and maintaining no credit card debt.
Financial foothold: Credit score protection and limited liability go hand-in-hand. While you shouldn't avoid all debt, it's important to focus on affordability. Keep your credit utilization ratio low and your savings account high. The result will help you avoid credit damage.
Responsibility. The sum of Strayed's story equals one thing: responsibility. The catalyst for her Pacific Crest Trail hike was lack of control. When her personal life was unravelling, she made a decision to take control and make a change.
Financial foothold: Control is the keyword. Credit damage is overwhelming without the proper tools. Finding an advocate and seeking education will help you take control of your future. Don't allow your life to unravel. Take the first step toward positive change.