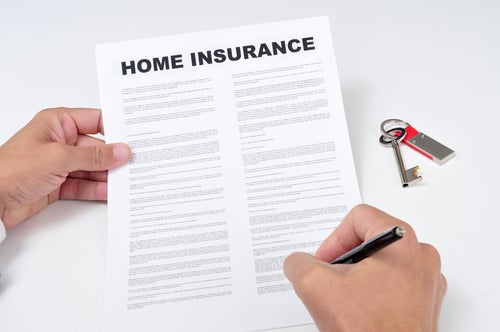 Everyone has either heard of or experienced the nightmare of homeowners insurance not covering damages. When disaster strikes, you want to ensure optimal coverage and have a full understanding of what your policy will pay for when damage occurs to your property, noted Bankrate.
"Many people don't take the time to understand what is and isn't covered and mistakenly assume insurance will pay for any type of damage," said Carole Walker, executive director of the Rocky Mountain Insurance Information Association.
Mold coverage 
While it doesn't seem like it can have a substantial impact on your home's integrity, mold can pose a health risk, and unfortunately it is typically not a part of homeowner's insurance policies.
To protect your home against mold, prevent it from growing by eliminating moisture and acting quickly if flooding occurs.
Termite protection 
These small insects can really cause quite a bit of destruction to any home, but insurance coverage typically doesn't include damage from these pests.
Fortunately, issues from termites can be avoided by catching the problems quickly and terminating them. Have a licensed pest control company come to your home and inspect for termites whenever you believe these pests have invaded.
Flood and earthquake damage 
Consumers are often unaware that natural disasters, like flooding and earthquakes, are not included in their current homeowners insurance policy, according to U.S. News & World Report.
Because private insurance doesn't typically cover flooding, consider getting a policy through the National Flood Insurance Program to ensure protection against damaging floodwaters. This is especially critical if you live near a water source or an area that is routinely impacted by this natural disaster.
Sewer backup coverage 
When your sewer backs up, it doesn't just perfume the air with an unpleasant smell. An incident like this can lead to substantial damage to your floors, furniture, walls and electrical systems.
"Consider extra insurance that may be available as endorsements to your policy for risks such as sewer backups," added Walker.
Rebuilding a home after a fire 
Unfortunately, many insurance policies only provide coverage up to a certain amount. If a fire completely destroys your home, your current homeowners insurance may not cover a complete rebuild.
It is critical to check with your insurance provider and understand exactly what is covered if an event such as this occurs.
Coverage for acts of terrorism 
The use of biological, chemical or radioactive weapons falls under the category of uninsurable. Since these are considered "acts of war" they cannot be covered under a homeowners insurance policy.
"However, the policy does cover the homeowner for damage due to explosion, fire and smoke," noted Walker.
Becoming familiar with your current homeowners insurance policy and developing alternative plans for areas you are not covered for is key when protecting your home from disasters. Reach out to your provider and have this important discussion today.
The importance of a credit score 
If you find you aren't covered for specific disasters, it is critical that you obtain a copy of your credit report and evaluate your current score. You may need to take out a loan to fix your home and a low credit score impacts both approval and interest on the loan.
To maintain or improve your score, you'll need to take a number of steps to ensure healthy credit. Check for errors or mistakes on the report that may be incorrectly held against you, and pay all of your bills on time and in full whenever possible. You may want to consider partnering with a credit repair service for expert advice and service, like Lexington Law Firm.