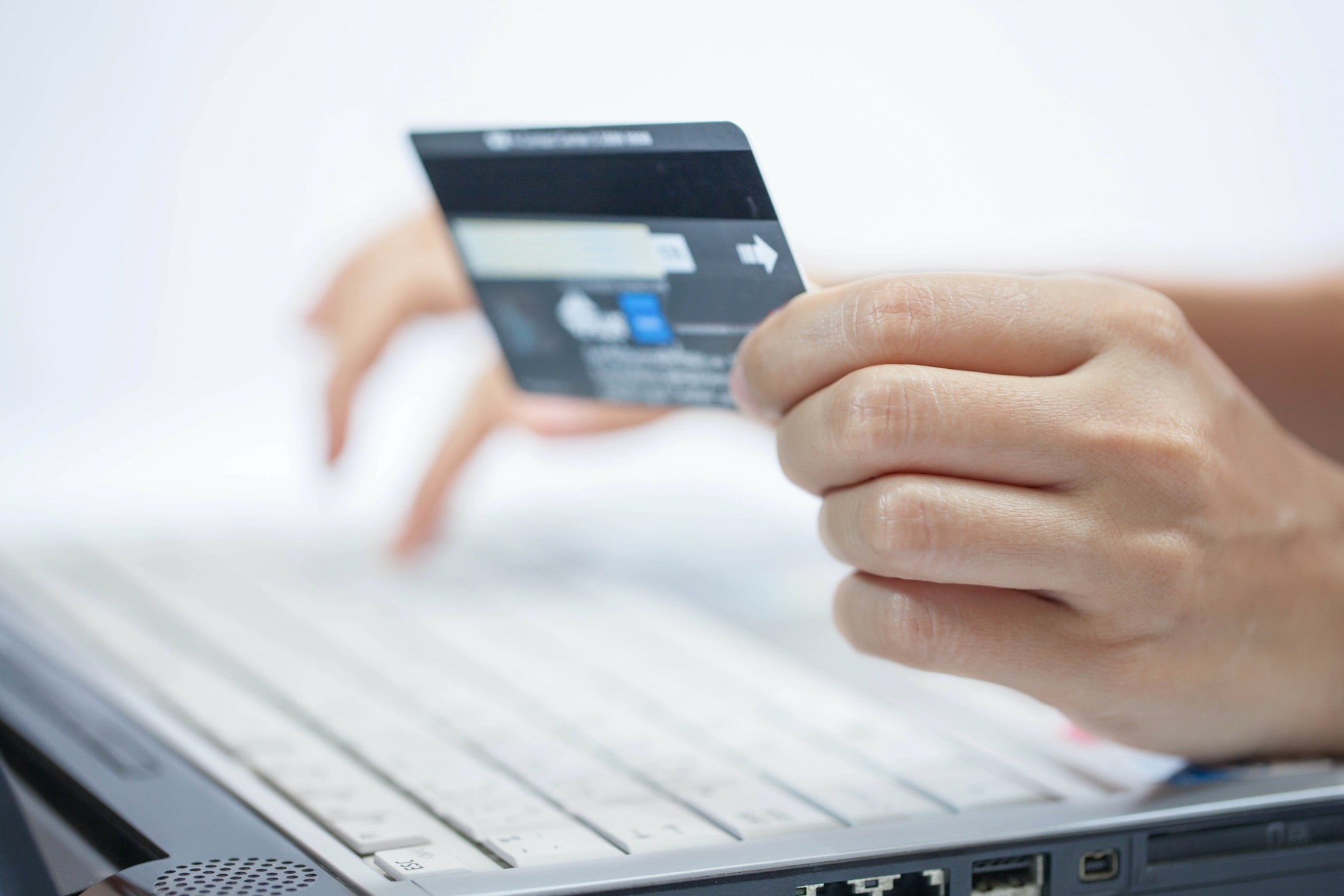 We spend money all year and give a portion of our paychecks to Uncle Sam. While many of us can expect a nice little tax return after we file our end-of-year taxes, some Americans will still owe more to remain in good standing with the IRS. For those taxpayers who owe at tax time, there may be a question of how to pay the remaining balance, considering that 40 percent of Americans live paycheck to paycheck. So what should you do if you still owe money but have none saved to settle your tax liability?
In the event of an emergency, such as unexpected car repairs or medical bills, many of us choose to put charges on a credit card, so it's understandable that some would think to put tax payments on a credit card as well. But can you? And more importantly, should you? The short answer is yes, you can pay your taxes with a credit card. But with the average credit card interest rate hovering around 16 percent, it's not a sound financial decision. Here are some better options:
Work with the IRS
Did you know that the IRS offers payment plans? While it's preferable to pay your taxes in full and on time, it just isn't always possible. Setting up a payment plan through the IRS itself can keep you more on track and will ensure that your tax payments are made on time throughout the length of the agreement (they prefer all debts are paid in full within 120 days, though extended long-term plans are available). Penalties and interest will be associated with a payment plan, but it's worth your time to at least see what the interest rate will be. More often than not, it will be lower than your credit card interest rate. Furthermore, an IRS installment agreement will not be reflected on your credit report and therefore, won't negatively impact your credit score like credit card debt can. This holds true as long as your payment plan remains in good standing.
Elect to make payments throughout the year
There's an option on your W-4 to have additional money withheld from your paycheck every month. If you have historically owed money, this is a good way to make sure you don't end up scrambling at tax time to come up with additional cash. However, this requires a little more foresight, so start planning now for next tax season if you want to utilize this option.
File for an extension
Filing for an extension buys you six additional months to prepare your taxes, and could be another useful tool for those who expect to owe money. It's simple to do and does not cost money. However, the form is due by the tax-filing deadline (which is April 17 this year), so if you need an extension, now is the time to file for one.
Putting your tax payment on a credit card may seem like an easy solution, but it may not be the most beneficial for those of us trying to get our credit back on track. If you're in the midst of credit repair, it may be worthwhile to examine how these other options will benefit you financially. For more information, visit www.lexingtonlaw.com.
You can also carry on the conversation on our social media platforms. Like and follow us on Facebook and leave us a tweet on Twitter.