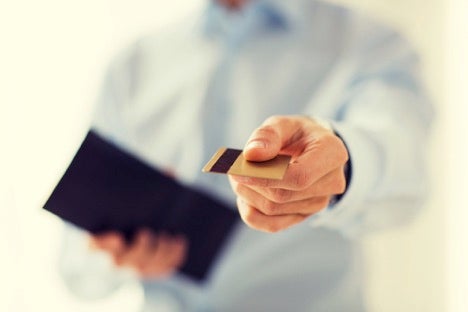 Although credit cards sometimes get a bad rap from the debt that can accumulate with misuse, responsibly used credit cards can offer a wealth of useful and valuable benefits to their cardholders.
For example, the cash back rewards that some cards offer can equate to a savings of 5% or more on many popular purchase categories — and that's not to mention the signup bonuses. And if you pay your balance in full each month to avoid interest fees, that's a no-cost savings.
But purchase rewards are just the flashiest credit card benefit. There are a host of lesser-known credit card benefits that can end up saving you thousands when used wisely.
Price Protection
Few things sting like thinking you got a great deal — then discovering an even better one after the fact. With credit cards that provide price protection, you can get a rebate of up to $500 per claim if you put the entire purchase on your credit card and find a lower advertised price on the same item within the designated period (usually 90 days).
While most providers cap claims at $2,500 a year, that's still significant savings that would otherwise simply disappear.
Purchase Protection
As with price protection, purchase protection can give you that extra security when making large purchases by covering you in cases of damage or theft. Most cards provide up to $500 per claim, with an annual maximum of $50,000 in coverage.
You'll want to read your benefits agreement thoroughly, however, as your policy may have limitations, such as not covering lost products or only kicking in as secondary coverage. Purchase protection usually extends up to 90 days from the original purchase date. Pre-owned or secondhand items will typically be excluded from purchase protection.
Rental Car Insurance
If you've ever rented a car, you've likely raised your eyebrows at the pricey rental car insurance the agency offers — and taken the risk of turning it down. With a credit card that provides primary rental car insurance, you can turn down the rental agency's pricey coverage with a clear conscience, knowing you'll be covered in the event of theft or collision.
Some cards only provide secondary insurance, and most exclude specialty and luxury vehicles, so read your agreement for details to avoid a costly assumption of coverage.
Cell Phone Protection
What was purely a luxury purchase 20 years ago is practically mandatory in today's world, but cell phones are hardly a cheap necessity. When you've shelled out a few hundred bucks for the latest device, it can be devastating to have it stolen or damaged — unless your credit card comes with cell phone protection.
If you pay your monthly cell phone bill with an eligible card, you could get up to $600 in coverage (less the $25 to $100 deductible, depending on the card).
Extended Warranty Protection
It almost seems inevitable: just a few days past the end of the manufacturer's warranty, your trusty kitchen appliance lets out the beep of death and ceases to function.
Credit cards that offer extended warranty protection can provide up to one additional year beyond the original manufacturer's warranty for qualifying items that have warranties of three years or less. While specific coverage caps will vary by card, the coverage will never exceed the cost of repair or replacement.
Trip Insurance
Using a credit card to pay for your next vacation can not only earn you great rewards, but may also provide valuable protections. Mainly found on top-tier travel credit cards, trip delay or cancellation insurance can be (nearly) priceless if weather, a medical emergency, or other covered situation leads to a costly travel delay or — worse, and more expensive — the cancellation of your entire trip.
Cards with quality travel insurance will cover a multitude of expenses not otherwise reimbursed, including flights, hotel stays, and even meals in some cases. Trip delay insurance will have a minimum delay time (usually 12 hours), with caps around $100 a day or $500 a claim.
Trip cancellation insurance will often include multiple members of the party — provided their itinerary was purchased with the qualifying card — and offer up to $5,000 per person, per trip.
Luggage Reimbursement
Depending on where you're headed, your luggage could contain any number of valuable items, from costly couture to expensive electronics — which is just one of the many reasons losing your luggage while traveling can be devastating.
Lost or delayed luggage reimbursement can be a trip saver when the carrier misplaces your luggage, covering everything from the toiletries and clothing necessary to wait out rerouted bags (minimum delay time will vary by card) to providing up to $3,000 per passenger for bags damaged or lost by the carrier.
Avoid Interest Fees to Make the Most of Card Benefits
Although high interest rates and added fees are certainly reasons to avoid misusing a credit card, responsible cardholders can get significant value out of their credit card — even without adding in lucrative purchase rewards.
Of course, the keyword here is "responsible." Carrying a balance on your card from month to month can result in high interest fees, easily canceling out the value of any purchase rewards or even most secondary benefits.
Similarly, the credit damage that can occur when you miss card payments or carry high balances is not worth the occasional price protection reimbursement. Pay your card in full and on time each billing cycle, however, and you can reap all kinds of great rewards.
You can also carry on the conversation on our social media platforms. Like and follow us on Facebook and leave us a tweet on Twitter.