Thorough credit repair doesn't happen overnight, but what if you need a better credit score now? Sure, hiring expert legal help may help tremendously, but there are things you can do now, on your own, that may provide a little score boost before applying for a new loan that may save thousands over time. Consider these tips for a quick fix: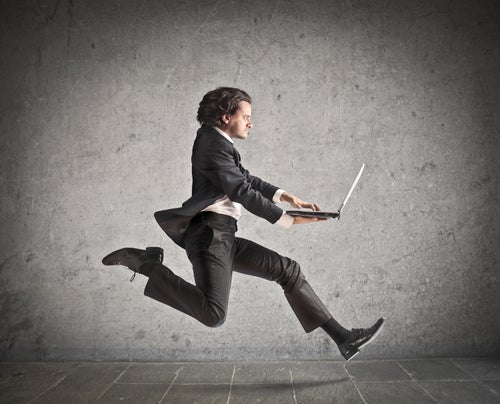 1. Pay down your credit card balances.
High debt is one of the primary catalysts of a low credit score. Carrying too much debt can hinder your credit utilization ratio, or the amount you owe vs. your total credit limit. Initiate instant results by paying down balances and keeping your ratio below 25 percent.
2. Increase your limits.
Credit repair requires skill. If paying off debt isn't an option, use a different strategy to lower your credit utilization ratio. Asking your credit card issuers to increase your credit limits may lessen the burden. For example, Mara owes $3,000 on a card with a $9,000 limit. She calls her creditor and requests a limit increase to $11,000. This simple act lowers her utilization ratio from 33 to 27 percent without costing her a penny. There is a Catch 22, though: If your credit history is really poor, then you'll likely have to delay your request until you've got at least a few months of real credit repair under your financial belt.
3. Cash in on history.
The length of your credit history in years accounts for 15 percent of your credit score, so why not cash in on that history? Dust off your oldest account and use it a bit before your creditor decides to close it due to long-term inactivity. This actually happens, by the way, especially during tough economic times when creditors seek to rid their portfolios of unprofitable customers.
4. Confront unfair credit reporting.
Fortunately for you, credit reporting must be fair, relevant, substantiated, and accurate. So don't pay for a credit company's mistakes without realizing it. Keep the playing field level by ordering a free copy of your credit report. Look for questionable information related to:
Unverifiable late payments, charge-offs, or collections
Paid accounts that are falsely cited as "settled," "paid derogatory," or "paid charge-off"
Accounts that are not yours
Credit limits listed as less than they actually are
Accounts listed as "unpaid" even if they were charged off in bankruptcy
Older, negative items that should have fallen off your credit report (e.g., items older than 7 years; 10 years in the case of some bankruptcies)
5. Stop the inquiries.
Legally, creditors need permission to access your personal credit information, and a credit report "inquiry" provides a record of such access. In reality, credit companies often don't follow the rules to the letter when violating your privacy in this way. Even worse, even the presence of a few inquiries can depress your credit scores. Review the inquiries on your credit report to verify that your permission was obtained in advance. If you see something you don't recognize, contact the credit bureaus to remove the offending marks.
Credit repair is a lifelong goal, but you have the power to make positive and fast changes today. If your credit reports need significant attention, consider hiring professional help. No matter how you decide to proceed, though, take the time to improve your credit score now because the results may afford a lasting financial impact.