Guest Article by Mary Beth Eastman, Simple. Thrifty. Living.
You're doing all the right things with your money — watching your spending, being careful with your credit, and looking for financial tips so your nest egg is always growing. But what if your nest egg isn't growing?
A few things you're doing — or not doing — could be the issue. If your crystal ball isn't so clear, there's no need to sit back and wonder why. It's not a mirage; it's your own savings sabotage. Take a look at these six tactics and see where you could have gone wrong.
You have an abysmal interest rate
Sure, almost everyone's got an abysmal interest rate — it's 2017, not 1983, when rates were in the double digits, but yours could probably be better. And if your bank is charging fees on top of a barely-there interest rate, your cash could be hurting. Consider switching your savings account. Some online savings accounts are offering interest rates for savings accounts approaching or topping 1%. That won't keep pace with inflation, though — so why not consider something that will earn you a little more? With a 5-year CD (certificate of deposit), some banks will let you earn as much as 2.45%. It's not 1983 rates, but it could be better than what you might have now.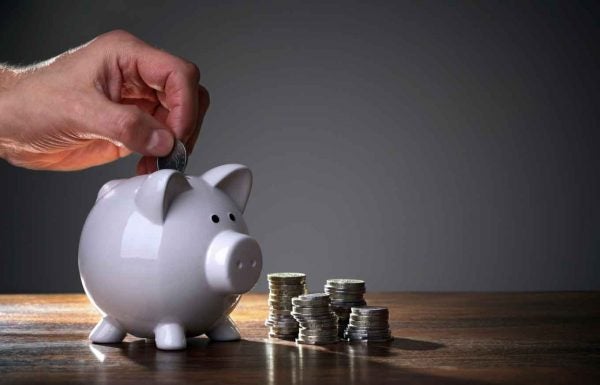 You've been drawing from your account and not replenishing
Not a great move, but there's an obvious fix. Stop drawing from your account. It's best to have your money flowing in the other direction — out of your paycheck and into your savings and investments. If you've recently had to spend some of your emergency fund to help assist a crisis, count your blessings that you were prepared and begin saving again when the time is suitable for you.
If you, however, withdrew money for petty things instead of following your savings plan, then this is where changes need to be made. Just as you shouldn't make purchases on credit if you can't pay it back immediately, borrowing from your future to have a flashier today isn't logical. Evaluate your spending habits and readjust your savings goals. Consider having your savings automatically deducted from your paycheck and then get creative and mindful about your spending habits so your savings can stay put.
You've spent your windfall instead of investing it
The temptation of a bundle of unexpected cash falling in your lap is a pretty tough one to withstand. Visions of boats or diamonds or beach vacations — whatever makes your heart swoop — have a way of convincing yourself to do "once-in-a-lifetime" things with the extra cash. But whether it's a tax refund or a six-figure surprise, you know you'd be better off spending a little and saving a lot. Spoil yourself and keep back a fraction of the cash — say 5 or 10 percent — and treat yourself. But bank the bulk of it, or even pay down debt if that's an issue for you. The important thing is to be intentional with your money, and not spend it on arbitrary things you might regret later. Keeping a little will soothe your need to spend while saving and investing the rest.
You forgot to sign up for a 401k at work
What are you waiting for? A 401k is a simple, no-brainer way to save for your future and grow your nest egg. And if your company will match your contribution, then you're really leaving money on the table if you don't sign up. If you haven't taken advantage of your 401k at work, remedy that straightaway. Do your best to max out your contributions — not only does it bring your taxable income down this year, but when your company matches contributions, you'll maximize deposits. And lastly, don't take it with you if you switch jobs — roll your 401k over to an IRA instead. If you cash it out early, you'll not only take a penalty, and lose more of your hard-won money, but you'll be depriving yourself of future gains by not keeping your money invested. With online IRA sites making it easier to invest, you shouldn't have an excuse.
Your investment strategies could use some tweaking
So you're investing. But are you investing wisely? If your strategies don't line up with your goals, you could be wasting money. If you've got short-term or even medium-term goals, take care that all your savings aren't tied up in age-related investments such as your retirement account. Divide your savings so that you can take advantage of near-term opportunities such as buying property (which, if you're careful, could then appreciate). And when looking at long-term investments, make sure you're rebalancing your allocations at least once a year so that your investment targets stay on track.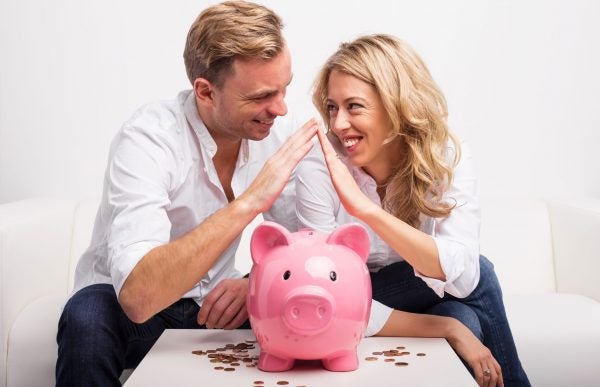 You're paying too much on money management
One final way to save is by watching your costs for money management. Evaluate the fee structure for your investments and a financial advisor, if you use one. Are you getting a good return on that investment? If you use a financial advisor, do you feel he or she is providing a level of service equal to the commission or fees charged? You may be comfortable with a more DIY approach to managing your money, which would lessen your fees (though you can't eliminate them all — you can't invest for free). If you feel comfortable taking full control over your investments, you could eliminate the advisor and only be responsible for investment fees through your institution. Prefer a middle option? Robo-advisors could be a solution for you, especially if you are comfortable investing online.
So there you have it: your savings self-sabotage. If you see yourself in any of these mistakes, now is a great time to revamp your technique. With a few concerted tweaks, you'll be ready to maximize your savings strategies, minimize your costs, and get that nest egg growing again.
You can also carry on the conversation on our social media platforms. Like and follow us on Facebook and leave us a tweet on Twitter.
Mary Beth Eastman is the managing editor at Simple. Thrifty. Living. She lives in Pittsburgh, Pa.