Fall is approaching, which means it's time to put away the grills and start cooking indoors… if you have the willpower, that is. Americans aren't wise when it comes to savings and food. According to the U.S. Department of Agriculture, we wasted 31 percent of our food supply in 2010, a loss totaling more than $161.6 billion. The average household is losing money each year by allowing food to spoil and replacing cooking with overpriced and convenient items. This fall, why not break the cycle by learning something new? Keep your cash in the bank by trying the recipes below. These meals will feed a family of four and cost as little as $1.97 per person.
Don't Buy:
Pre-made soup. Whether it's canned or located in the prepared food section, you're likely to pay $3 to $7 per serving at the grocery store. What's worse, you'll face high amounts of sodium and Bisphenol A(BPA): a plastic toxin that lines the interior of soup cans, seeping into your food in the process.
Do Cook:
Spicy Jambalaya. This recipe is a family favorite, one we eat often. The best part? It's healthy and ready in 30 minutes. (Average cost per serving: $3.49)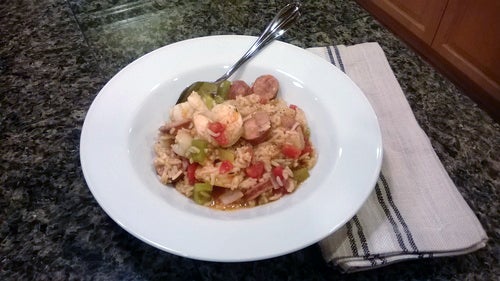 INGREDIENTS
2 cups chicken broth
1 lb.  raw shrimp, peeled
½ cup onion, chopped
½ cup celery, chopped
½ cup bell pepper, chopped
2 cloves garlic, minced
2 tbsp. extra-virgin olive oil
1 can BPA-free diced tomatoes, undrained (try Trader Joe's)
6 oz. Andouille sausage, sliced
½ cup long-grain rice
1 tsp. dried thyme
½ tsp. dried basil
¼ tsp. Cayenne pepper
1 Bay leaf
¼ tsp. black pepper
Thaw the shrimp if frozen and set aside. In a large pan over medium heat, add the olive oil, onion, celery, green pepper and garlic. Cook until tender, about 5 minutes.
Stir in chicken broth, undrained tomatoes, sausage, rice, thyme, basil, Cayenne pepper, black pepper and Bay leaf. Bring to a boil, then cover and simmer for 15 minutes, stirring occasionally.
Remove the pan from heat, add the shrimp and cover, allowing the mixture to simmer until shrimp is cooked through, about 5 minutes more.  Discard bay leaf and serve.
Don't Buy:
Fast food. The average drive-thru offers a meal high in fat, sodium, sugar and empty calories. The combination can lead to cardiovascular disease, diabetes, digestive problems and a myriad of other issues. While fast food items may be cheap, the medical bills won't be.
Do Cook:
Firecracker Chicken. If you're craving a satisfying and somewhat indulgent meal, you can't go wrong with this dish. (Average cost per serving: $1.97)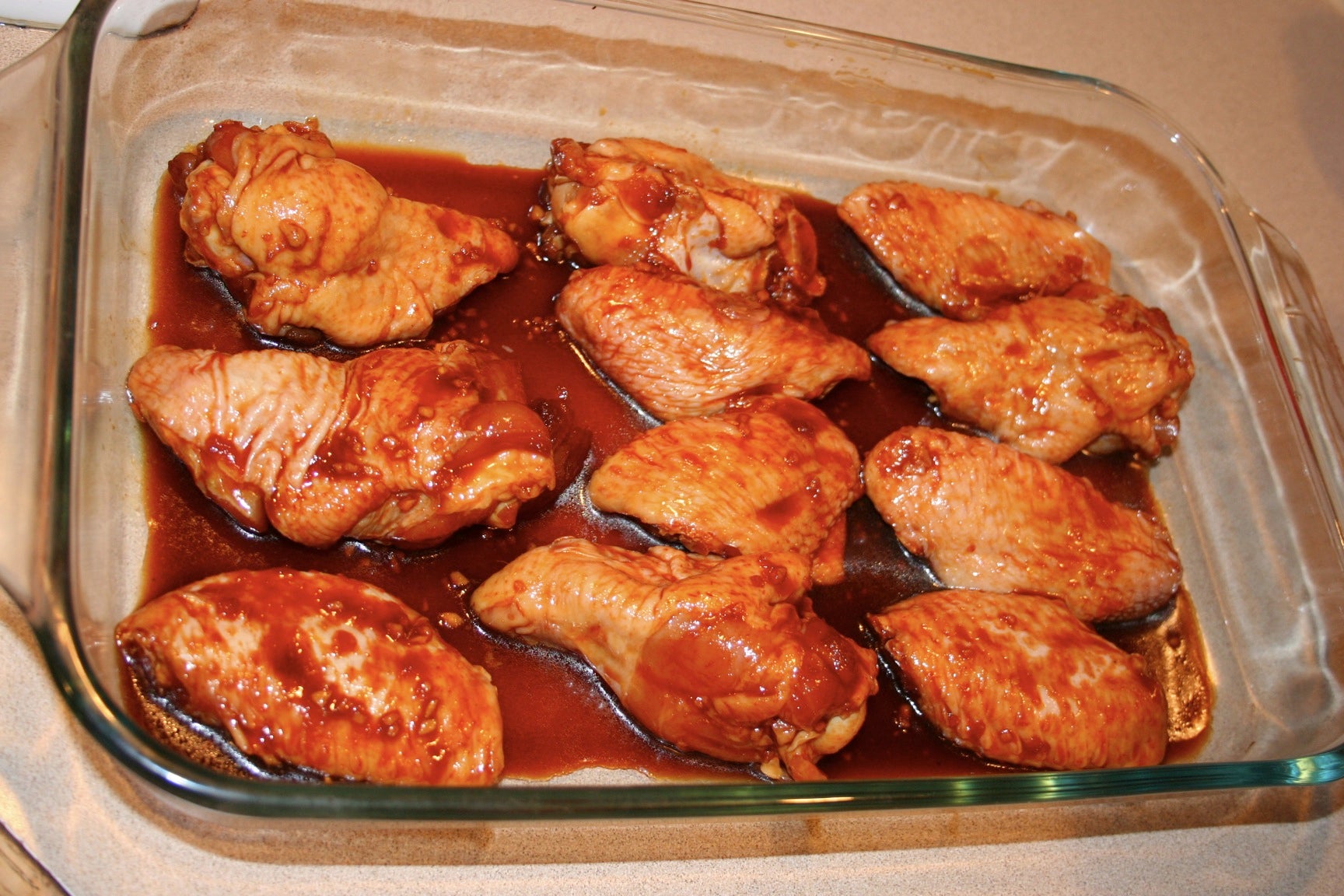 INGREDIENTS
4 tbsp. canola oil
3 boneless, skinless chicken breasts, diced into 1 inch pieces
1 ¼ cups cornstarch
3 eggs, beaten
1/3 cup Sriracha sauce
¾ cup light brown sugar
2 tbsp. soy sauce
Salt and pepper, to taste
DIRECTIONS
In a large pan over medium heat, add the canola oil.
While the oil is heating, place the cornstarch in a freezer bag and add ¼ of the chicken, tossing to coat. Dip the cornstarch -coated chicken in the egg mixture before placing them in the skillet. Cook for 2-3 minutes before flipping each piece to cook the other side until it's golden brown. Repeat this step with the remaining chicken pieces.
Preheat oven to 325 degrees. Place the chicken in a single layer in a 9×13-inch cake pan.
In a small bowl, mix the Sriracha sauce, soy sauce, brown sugar, salt and pepper. Drizzle the mixture over the chicken. Bake for 45 minutes. Serve with rice (optional).
Don't Buy:
Overpriced meals. If you're a summer person, fall weather may have you feeling a little apathetic, a common cause for dining out. The average American spends nearly $1,000 on restaurant fare each year, a healthy sum for a family of four.
Do Cook:
Crab Cakes. If you're craving upscale comfort food, do yourself a favor and dispel the mystique of "fancy" food with this recipe: (Average cost per serving: $4.59)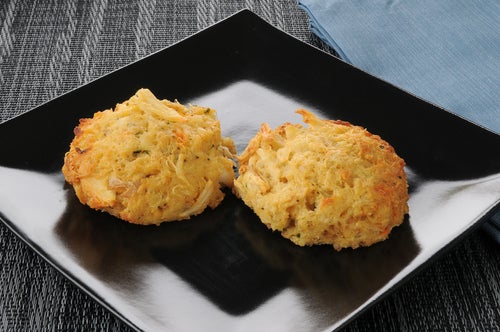 INGREDIENTS
16 oz. crab meat, refrigerated
1 cup finely chopped bread crumbs
3 tbsp. unsalted butter
4 tbsp. Canola oil
¾ cup green onions, finely chopped
1 tbsp. dried parsley
1/3 cup half-and-half
2 eggs+1 yolk
2 tbsp. lemon juice
2 tbsp. Dijon mustard
1 tbsp. Italian seasoning
¼ tsp. Cayenne pepper
DIRECTIONS
In small pan, melt 1 tbsp. of butter. Add the green onions and sauté until soft, 3-4 minutes.
In a large bowl, combine the crab meat, bread crumbs, sautéed green onions and parsley. Mix well with a wooden spoon and set aside.
In a small bowl, combine the eggs, half-and-half, lemon juice, Dijon mustard, Italian seasoning and Cayenne pepper. Whisk until well mixed.
Pour the wet ingredients into the crab meat mixture and stir until the bread crumbs are evenly moistened.
In a large pan, heat 1 tbsp. of butter and 2 tbsp. of Canola oil over medium-high heat. Form 8 crab cake patties, about 1-inch thick. Add 4 patties to the pan and cook until brown, about 4 minutes. Turn and cook evenly on the other side. Repeat this step with the remaining 4 patties.
The bottom line: Summer may be over, but don't let cooler temperatures lead to complacency. Protect your savings and your credit score by taking a proactive stance in the kitchen.