*This article is not intended to provide legal advice for your particular legal situation. If you need legal advice about bankruptcy or any other issue, contact a lawyer in your state.
Regardless of how close your family is, chances are it can be a little hard to get through the holiday season without a big fight happening. And for parents, the holidays bring about even more reasons to be worried when you factor in gifts for the kids, your parents, and so on.
Then questions like 'do we have the money for this," and "should this be a purchase on our credit card" all become commonplace as the holidays draw near.
So, if a family with stable finances runs into problems preparing for the holidays, take into consideration those families that had to file for bankruptcy at some point or another during the year. Does that mean Christmas is canceled for the next few years? With the right planning and appropriate level of awareness, your answer to that question could be a resounding no.
Start by Being Accountable
For many people, this is easier said than done. Usually, the end of the year festivities aren't the only events that cost money. There is the back-to school rush where the money for supplies, books, clothing, and school fees for your kids need to be paid. Up next comes Halloween with its parties, candy, and costumes. Then Thanksgiving which can take a large chunk out of a family's income. Finally, Christmas arrives and brings the cost of toys, gifts for your parents, friends, and co-workers, parties, new clothes, and even traveling.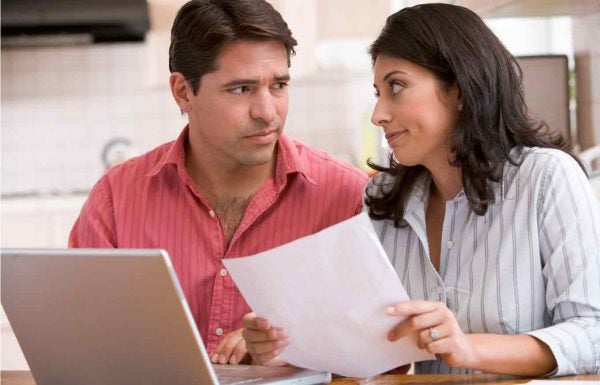 As difficult as it sounds, forget about all the possible obstacles. The key to staying afloat after filing for bankruptcy is to adopt a stringent policy when it comes to spending. One suggestion for people in such situations is to set a realistic budget for how much they can afford to spend.
Possible Restrictions
Individuals who filed for bankruptcy reorganization plans, like Chapter 11 or 13 are expected to continue their repayment plans for about three to five years in the form of monthly payments. This is why the holiday season can be daunting for individuals and families who have had to go through this.
Many circumstances are considered when the payment plan and amount are being calculated, but one important factor is the disposable income of the debtor as well as the outstanding debt. Debtors are required to disclose their income to the bankruptcy court including any bonuses, side businesses, unemployment, income from a business or even interest they receive. If they are in a plan like 11 or 13, they also have to provide their tax returns every year.
In addition to this, all current expenses must be filed with the court before bankruptcy is approved. Disposable income is defined as the money you are expected to have after you have met all compulsory and optional expenses.
In an ideal scenario, such income could have been set aside for buying gifts, traveling or something fun. But individuals who have filed for bankruptcy are limited in the kind of items they can purchase that are not deemed reasonable or necessary.
Acquiring New Debt After Filing for Bankruptcy
A major clause imposed upon all debtors is that they abstain from taking on any new debts within the duration of their repayment plan. Usually, these repayment plans can last anywhere between three to five years and although people can go through life without relying on their credit, abstaining completely after filing for bankruptcy is easier said than done.
This is why bankruptcy budgets are usually designed to be as tight as possible, and debtors usually find it hard to get through their repayment plans without some form of assistance. Should this happen, there is a provision within the bankruptcy code to allow individuals to take on additional debt as long as there is a really good reason behind it and the courts approve it. If you believe you need to take on debt for a necessary purchase, reach out to the attorney who handled your bankruptcy or another qualified lawyer in your state.
Tips for Getting Through the Holidays
The truth is, it is possible to etch out some money to bankroll your holiday celebrations without having to take on additional debt. For starters, you can decide to start saving in bits and pieces if you begin a long time before the holiday season comes. To help you with this, consider joining one of the 'Christmas Clubs' run by several banks that allow you to pay regular, little deposits over a period of time.
Another way to get by is to make use of the automatic savings feature found in many banks today. Users can create an automatic savings plan that moves a little amount of your account into a separate account weekly or monthly.
Here are some more ideas:
Done properly, you could be able to change your repayment plan to allow for lower repayments a few months before Christmas. But before this is done, here are some important things to know.
Your lawyer may end up charging you hundreds of dollars to prepare and file this modification with the court.
And considering you are already paying a fixed amount over a fixed period in your initial repayment plan, your next payments would increase in a bid to make up for the period you lowered them. If you decrease the amount of your payment, it may extend the time of your repayment plan.
At the moment, tax returns are usually filed in the spring and refund checks are usually mailed out a few weeks later. To some people, this money belongs in a bank or a fund, but some go ahead and squander all of it. After you have filed for bankruptcy, this money becomes more than disposable income. Depending on the plan you are on your trustee can hold on to it on behalf of your creditors, but most trustees believe taking it all away is harsh. This is why most trustees leave a small percentage of such returns with you. If you are able to keep some of it, save it and keep it for the holiday period.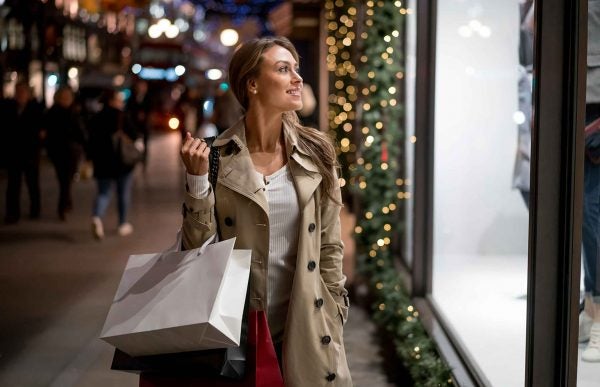 If you're crafty, or a really good cook, you can consider homemade gifts instead, which may save you on holiday gifts. Lots of people enjoy getting treats for the holidays. Additionally, if you have a skill like doing hair, then you can give a coupon for your services. Or, you can offer a free night of baby-sitting or a free week of dog-walking. Your services may be more valuable than a gift.
If your credit has been damaged because of bankruptcy, but there are still questionable items on your report, then you may want to consider giving yourself the gift of credit repair this holiday season. Lexington also offers a service that includes financial management and that could be helpful as well. In addition to monitoring your credit and providing you education and information about your reports, Lexington Law Firm works with you so that your credit reports are fair, accurate, and substantiated. Call today for a free credit consultation.
You can also carry on the conversation on our social media platforms. Like and follow us on Facebook and leave us a tweet on Twitter.