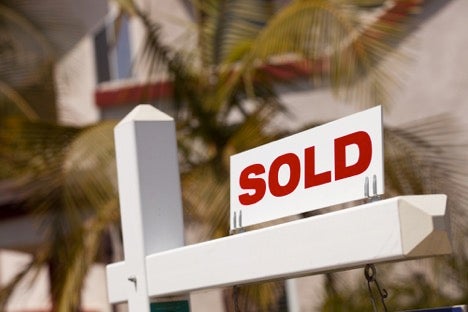 There are two ways you can look at determining the best time to buy a house. There's the best time for you — the time when you have all your financial ducks in a row and are ready for a huge, years-long financial commitment — and then there's the best time for the market, the time of year when buyers can find the most houses or the best prices.
Is This Summer the Best Time for You to Buy a House?
Given that buying a home is likely the largest purchase you'll make in your life (until you buy a bigger house, at any rate), whether this summer is the best time for you to buy a house is more important than the state of the market. Unfortunately, this is the more difficult question of the two, mostly because you can't simply search Google for the answer.
Instead, you'll need to take a hard look at your current financial situation and ask yourself a few more specific questions, starting with: Do you have outstanding high-interest debt?
We're not talking about student loans or a low-interest car loan, but credit card debt or personal loan debt should be paid off before you take on a mortgage.
You should also ask yourself if your credit score is high enough to qualify for a loan. Each lender will have its own standards, but a sub-650 credit score can make finding a lender a challenge. Recent bankruptcies or foreclosures can also be deal breakers for many lenders, so you may need to let your credit "season" for a year or two before you can qualify for a loan.
Finally, you need to look at the financial implications of buying a house. Do you have enough savings to make at least the minimum required down payment and pay for closing costs and other extra expenses? While the down payment is the often the biggest upfront cost for buying a house, you may also need to pay for everything from the appraisal to loan processing fees, which can add up to thousands of dollars depending on the price of your home.
You should also consider if you have any large purchases on the horizon that may be problematic if you pilfer your savings for housing expenses. If you have to completely wipe out your savings to buy a house, you should think about waiting a little longer to ensure you can maintain your emergency savings.
Is Summer the Best Time of Year to Buy a House?
While the easier of the two questions to answer, whether summer is the best time of year to buy a home still requires a little more in-depth analysis. There's the best time to buy to save money, the best time to buy to have access to the most inventory, and the best time to buy for the most convenience.
For example, data shows that summer is typically the most expensive time to buy a house, as an influx of buyers causes property prices to go up. The majority of families prefer to buy and move during the late spring and summer, meaning you'll be facing the most competition for houses if you choose to buy during peak buying season.
On the other hand, that influx of buyers also comes with an influx of sellers, making summer the best time to buy if you want to have the biggest inventory from which to choose. This is thanks in part to all of the buyers competing for homes — it's always a good idea to sell while the demand is high — as well as the fact that many sellers are also buyers, with the same desire to move their families while school is out.
In other words, summertime is the best time to buy if you want a lot of selection — and don't mind paying extra for it. It's also usually the most convenient time for many families to move, though it may be more difficult (and more expensive) to move thanks to the high demand for things like movers.
If you're looking to score a deal on your new home and don't mind slimmer pickings, then you'll need to wait until wintertime, experts say. Specifically, December and January generally have the lowest housing prices, though they'll also have the smallest inventories; few sellers want to deal with showings and packing during the holiday season.
The Best Time to Buy a House is When You're Ready
In the end, determining the best time to buy a house is a very personal decision that should be based on your financial situation and housing needs. If you are financially prepared to purchase a house, then any time of year could be the best time to buy.
You can also carry on the conversation on our social media platforms. Like and follow us on Facebook and leave us a tweet on Twitter.