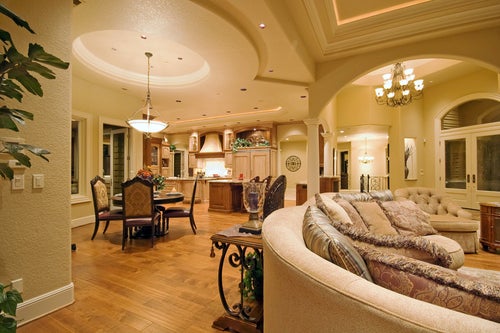 Numerous real estate sites have named 2015 the year to purchase a home. With low interest rates and home price growth slowing, homes are more affordable than they have been in past years. This means good news for first-time homebuyers and other house hunters who want to get a piece of the homeownership pie. While homebuyers are likely to be cautious about looking for homes because of the previous market crash, waiting too long could cost them more than they realize.
Here are five reasons why you shouldn't wait to buy a house in 2015:
1. Interest Rates Near Historic Lows
The interest rate you agree on for a mortgage heavily influences the affordability of your home. Even a half of a percentage point higher could make a difference in monthly mortgage payments and whether you will have enough money left over for your other financial goals, such as paying off debt. Since interest rates have been hovering around historic lows, applicants can lock down a low rate before they rise in 2016.
However, if your credit score is low, it may make sense to raise your credit standing before applying for a home. Borrowers who have high credit scores are more likely to get the lowest mortgage rates, which could save them thousands in interest payments over the life of the loan.
"NAR projected home prices will rise 4 percent in 2016."
2. Home Prices Will Likely Increase
Years after the housing crash, home prices have been slow to pick up again. However, home prices are expected to rise this year and next. The National Association of Realtors projected home prices will rise 6 percent in 2015 and
4 percent in 2016. To avoid paying more for a home with the same square footage or number of bedrooms next year, determine whether you have the savings or income to purchase a home in 2015.
3. Opportunity Cost of Not Buying Is High
Opportunity cost, or the cost of taking one action in place of other choices, should be a major determinant in your decision to buy a home this year. The expense of waiting a year to buy a home is the
equivalent of $18,672, according to Realtor.com. This is the amount buyers stand to lose in financial benefits due to appreciation, interest rates and other factors. The Opportunity Cost Report released byRealtor.com estimated the 30-year overall financial benefit of owning a home equals $217,726. By hesitating, buyers could see their estimated wealth drop with each year they delay homeownership.
The perfect home most likely won't stay on the market for long.
4. Build Equity Sooner Than Later
Homeowners often think about their home as a solid investment and preferable to renting because they may get a return with a property. With the chance to build their wealth, house hunters could decide they want to start building equity in their home sooner than later. Real estate analysts have a positive outlook for the state of the housing market in the near future and appreciate rates may grow in the meantime.
5. The Perfect House Won't Stay on the Market Long
If potential homeowners have started looking for a house, they may notice homes in desirable areas are not on sale for long. In case they have already found a house that fits their budget and requirements for a property – such as number of bedrooms or location – homebuyers should jump on this opportunity as soon as they can. Homebuyers have a variety of options to purchase a home with a down payment lower than 20 percent through government-backed loans or other first-time homebuyer programs.