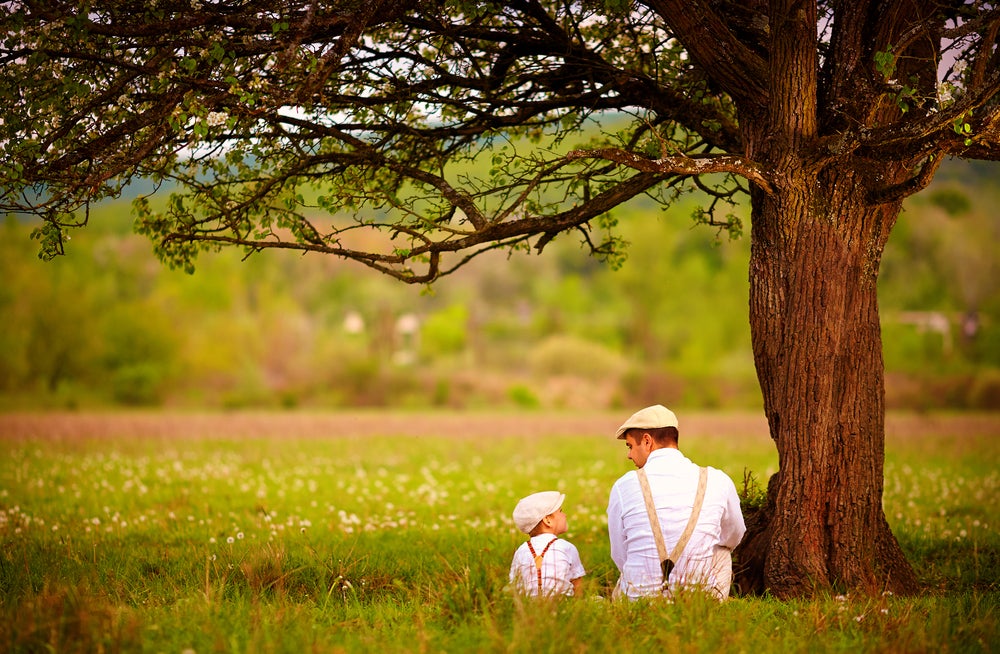 Father's Day is an occasion to spoil the special men in your life. While you aim to make Father's Day special, you could risk going over budget if you don't keep track of your spending. According to the National Retail Federation, Americans spent an average of $113.80 for Father's Day in 2014. However, you don't have to spend hundreds of dollars on expensive gifts to show your dad you love him.
Here are 7 ways to celebrate Father's Day without hurting your wallet:
1. Look for Dollar Store Finds
While the gift you bought may have been expensive, how you present your purchase doesn't have to be. Give your dad a gift using gift bags or other party supplies from the dollar store. If everything is a dollar, you could walk away with all the supplies you need with your wallet lighter, but not empty.
2. Print Cards for Free
Cards are extremely popular for Father's Day. Instead of paying $4 to $8 on a card, you could drastically reduce your costs by printing one yourself if you have a printer already equipped. American Greetings features printable Father's Day cards so you can print yours at home.
3. Make a Homemade Present
There are plenty of do-it-yourself projects you could take on to demonstrate you appreciate your dad. These may include glass magnets or painted signs for the backyard. Putting a DIY spin on Father's Day makes this day more unique, especially if you work together to make these crafts.
4. Bake a Delicious Dessert
Rather than spend money on a box of chocolates from a specialty shop or catalog, you could make your father a dessert yourself. Your treat could be as simple as chocolate-covered strawberries or as elaborate as a three-tier cake. Get a feel for what suits his tastes and add extra decoration, such as frosting flowers or candles from the grocery store, to personalize it.
5. Offer Brunch or Breakfast in Bed
Often, families take dad out to breakfast or brunch. Breakfast in bed is an inexpensive and cozy way to start the day. You could also invite family and friends over for an impromptu brunch if you want to celebrate with a bigger group of people.
6. Plan a Surprise Picnic
Another twist to serving breakfast in bed is having a picnic. Pack dad's favorite foods and beverages – from sandwiches, chips and salsa, and fresh fruits – in a basket. Then select the perfect spot in a park nearby. A picnic is a refreshing twist on breakfast in bed for Father's Day.
7. Create a Photo Album
Making memories is important for Father's Day, and a photo album could capture all the wonderful moments you've had with him. You could customize it with left over scrap paper, ticket stubs or other unique supplies.