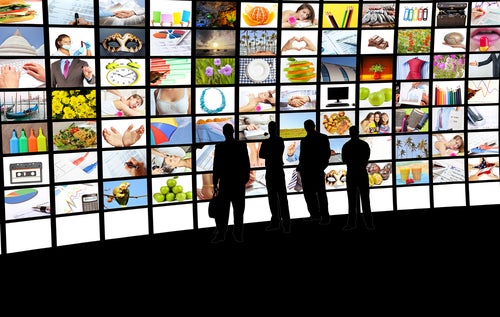 Recently, the data brokerage firm Acxiom announced their plan to offer consumers new insight…into themselves. We covered the dos and don'ts of providing your ZIP code to retailers awhile back. Whenever a cashier asks you for your five-digit identifier at checkout, it reveals much more than your geographic location. Your data is sold to Acxiom and hundreds of their competitors to house information about you, including spending habits, marital status, debts, interests, income level, and much more. According to their website, https://aboutthedata.com, Acxiom is now offering you a chance to view and even edit your own information, claiming that their new system "brings you answers to questions about the data that fuels marketing and helps ensure you see offers on things that mean the most to you and your family."
You may be thinking, "If I shouldn't supply my information to retailers, why should I review it in a data bank?"
There are a few good reasons you shouldn't ignore the opportunity to review your Acxiom data, including:
1. Accuracy.
Acxiom has admitted that mistakes exist in their system. For example, when I logged in to check my own information, I found more errors than facts, including:
Fact: I have been married for several years.
Error: I graduated from high school only.

Fact: I have a degree from Purdue University.
Error: I have never owned any property or vehicles.

Fact: Over the course of several years, I have owned three homes and three vehicles.
Fact: I have never been skiing in my life.
While some of these errors are fairly innocuous, others could have a major impact on my credit score and ability to secure future financing. Acxiom claims to collect consumer data from various sources, including:
Commercial businesses
City and state records
Census data
Registrations and purchases
If Acxiom has the wrong data, who else does? If nothing else, think of this as an opportunity to perform a self-audit. Correct your data bank info and then look for the root of the mistake. A missing account on your credit report could affect your credit score health, leading to fewer financing options, higher insurance premiums, and unfair interest rates.
2. Annoyance.
I've received my fair share of head-scratching correspondence over the years, including survivalist magazines, offers to join various organizations, and other things that do not apply to my lifestyle. While one piece of junk mail isn't a big deal, a continuous influx can become annoying. Review your data and make the necessary changes. With any luck, the unsolicited mail will stop.
3. Identity theft.
Sure, I don't enjoy skiing, but does my identity thief? I've had a few bouts with digital derelicts, one of whom gained access to my bank account and spent over $7,000 in a single weekend. While my issue was resolved, yours could be ongoing. Someone may have stolen your credit card, or worse, your Social Security Number, and the results of their thievery are affecting the info listed in the data bank. For example, is your address completely wrong, i.e., listed in another state? Does your data depict you as a married man with three kids when you are single? Mistakes like these are highly suspect and should be investigated. Don't ignore a red flag when you see one.