Things are looking up for the housing market according to Barclays 2013 outlook report. Thanks to lower interest rates and a lag in foreclosures, home values are expected to see a 6 to 7 percent gain this year, and another 5 to 6 percent by 2014. If you're anxious to make a move before the market rebounds, keep the following "traps" in mind along the way. While you may be searching for a good deal, forgetting the pitfalls of homeownership could hurt your credit repair efforts.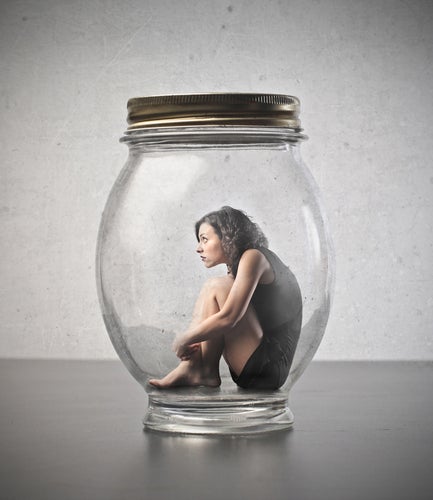 Trap #1: We'll save so much money when we buy this house!
Not so fast. Sure, there are some great deals to be had, but every home purchase comes with some heavy strings attached:
Closing costs and lender fees. So, you are buying a house. You can afford the mortgage and have saved a sizable down-payment. Then, at the eleventh hour, surprise: you forgot to factor in closing costs. Closing costs are a required part of buying a home. Unless the seller agrees to pay, you'll be on the hook for attorney fees, surveys and inspections, title search, and insurance costs, etc. These little details often add up to thousands of dollars—a cash sum you'll pay before receiving the keys to your new home. Unless you can write a check without compromising your safety, it might be worth it to save a little longer.
Taxes and insurance. The beauty of renting is low-maintenance living. When you're living in someone else's property, you don't have to worry about the additional costs of taxes and insurance. If you are already a homeowner, research how these costs may change when you move into a new property. Buying a larger home often means paying a higher tax rate and insurance costs. Add these to your bottom line.
HOA fees. If you're moving into a newer neighborhood, expect to pay monthly Homeowner Association (HOA) fees to keep up the grounds, hire someone for snow removal/road maintenance, etc. This out-of-pocket expense is often non-negotiable, and can cost hundreds of dollars per month.
Trap #2: The house isn't exactly our taste, but we'll renovate ASAP.
A do-it-yourself attitude is synonymous with credit repair, but be careful about getting in over your head. While a fresh coat of paint and some crown moulding won't break the bank, remodeling an entire kitchen could cost you $20,000 or more. The same is true for installing new floors or tackling plumbing, electrical, or structural issues. Unless you are a licensed contractor, big jobs will probably require help from a professional. Unless you can comfortably afford these improvements without exceeding your budget, buying a fixer-upper is not the best investment.
Trap #3: Interest rates will never be this low again; we need to take advantage of this opportunity
.
While it's true that interest rates are low, it's no reason to jump into a hasty purchase. Consider the following example:

The Barlets are interested in buying a home in a new neighborhood while the interest rates are still low. They agree to pay $450,000 with 5 percent down. Their credit scores are good, and the bank offers them financing at 3.675 percent, bringing their monthly mortgage payment to $1,571. Although they can technically afford it, they are forced to use their emergency fund for the down-payment and cut back on retirement savings. When their car breaks down three months later, they can't afford to have it fixed.

Although the Barlets were "on budget" when they bought their house, it's clear that they didn't focus on much else. Their retirement is now taking a backseat to homeownership, and their emergency fund is nearly gone. The bottom line: Don't sacrifice your savings or land yourself in credit repair trouble. A big purchase requires careful consideration.