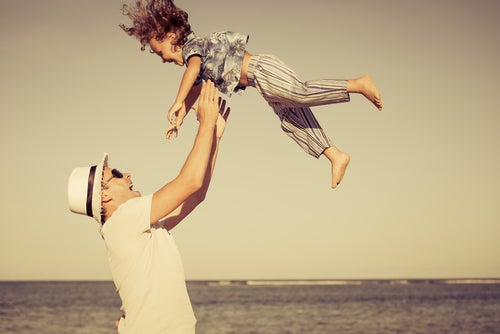 Stay-at-home parenting is a staple in American culture. Nearly half of all mothers stayed home with their children in 1967, and the trend is rebounding in modern times. 29 percent of mothers stayed at home in 2012, a 6 percent increase since 1999. 3.5 percent of fathers also stay at home, a break from mid-century archetypes and gender roles. While stay-at-home parenting was viewed as a duty in many mid-century homes, it's considered a luxury in today's society. High cost of living and debt are among the top reasons to maintain a two-income household, and yet, many parents long for another option. If you or your spouse is considering a stay-at-home parenting role, consider the factors below. They will help you make a well-informed and cautious decision.
Let's start with the losses:
Income. The loss of a full-time income is a blow to any household budget. The result will affect:
Household expenses. Mortgage, utilities, insurance, car payments, groceries and entertainment: These are just a few of the household expenses that require a stable income.
Retirement savings. For every year of retirement, the average person will require 80 percent of the last annual paycheck to survive. For example, if you earn $50,000 per year at age 60, you'll need at least $1 million to retire for 25 years.
Emergency savings. Three to six months of income builds a strong emergency fund, allowing you to prepare for medical mishaps, home repairs and life's other surprises.
College savings. By 2030, the cost of attending a four-year public university will exceed $200,000 per student. Investing early and often is the best way to utilize compounding interest and prepare for your children's futures.
Insurance coverage. The loss of comprehensive healthcare is a major concern for stay-at-home parents. Switching to an à la carte or a spouse's insurance plan requires a recalculation of monthly premiums, deductibles and out-of-pocket expenses.
Professional edge. A résumé gap can impact your future hire-ability and earning potential. Leaving the workforce is a big decision, one that could yield a long-term (and negative) effect.
On the other hand, becoming a stay-at-home parent has its rewards, both personal and financial, including:
Quality time. If you're considering the stay-at-home route, spending time with your family is probably high on the priority list. To you, the luxury of seeing your kids several hours a day may seem priceless.
Daycare savings. According to the National Association of Child Care Resource & Referral Agencies, the average family spends $972 a month on childcare. Staying at home could save you thousands of dollars a year, allowing your family some breathing room in the budget department.
"Help" savings. Staying at home often requires cutting back to make ends meet. Whether you mourn or celebrate the loss of a housekeeper, gardener or nanny, letting go of "help" expenses is sure to help your finances.
Work-related savings. Gone are the daily commutes, expensive work clothes, dry-cleaning bills and take-out lunches.  Savings will add up quickly in this category.
Tax savings. It's difficult to see the positive side of lost income, but Uncle Sam has something to offer: tax savings. Suppose your combined household income is currently $102,000 per year, placing your family in the 28 percent federal income tax bracket. The loss of a second income will reduce your annual household earnings to $65,000 per year, limiting your tax burden to 25 percent. Tax savings combined with the usual marriage and child deductions are sure to help your stay-at-home initiative.
Freelance opportunities. If you aren't ready to say goodbye to work, consider part-time freelancing to supplement your budget and maintain your professional skills. The web is filled with online opportunities for writers, marketers, teachers, and even engineers and lawyers. Begin with HireMyMom.com to jumpstart your freelance journey.
Making The Change
So, how can you become a stay-at-home parent? Begin by:
1. Reviewing your budget. Take a look at your monthly expenses before taking the final leap into stay-at-home parenthood. Use our customizable budget to determine whether stay at-home-parenting is feasible. Be sure to focus on credit repair as well. Building a strong score will help you save money and score the best deals on new loans, interest rates and insurance premiums—savings you can't afford to overlook.
2. Considering the lifestyle changes. Shifting into stay-at-home mode will bring changes to your lifestyle, both positive and negative. From a financial perspective, it's important to consider how the shift will impact your day-to-day comforts. Consider the following example:
Dashiell and Claudia have three children, ages 7, 5 and 9 months. They pay a nanny $2,800 per month to care for their youngsters, a fee that eclipses 45 percent of Claudia's salary. After becoming a stay-at-home mom, Claudia quickly realizes the changes their family's lifestyle. A dip in income means no more expensive restaurant meals, fewer after-school options for the kids and no savings for family vacations. After walking away from a $75,000 annual salary, Claire wonders whether she made the right decision.
Every family has priorities and struggles. Consider yours before transitioning into a stay-at-home role.
3. Creating a plan. If you're committed to becoming a stay-at-home parent, don't take the leap unless the math yields favorable results. Ask yourself:
How much do we need to transform our plan into a reality? The average family cannot afford to lose an income overnight. Devise a plan to transition into your new role carefully, considering expenses along the way. Cut costs, pay off debts and build an emergency fund before making a change.
Is this change permanent? You may need additional funds to sustain your children's college funds, buy a new home, etc. Do you plan on returning to work when your kids get older or if new expenses arise? If so, consider the freelance option during your stay-at-home time. Returning to the workforce is easier with ongoing experience.
What about retirement? Stay-at-home parenting has the power to change your future. While it gives you time with your kids, it also affects long-term savings. Consider your new household budget and its impact on your retirement accounts. Talk to your financial planner about the change and ask how it will affect your investments. Don't wait to plan your future.
The bottom line: Stay-at-home parenting is challenging, but it's also rewarding when the right tools are involved. Approach your new role with a practical perspective and allow the facts to sway your decision.