America was buzzing with World Cup excitement on Thursday as the United States Men's Team competed against Germany. Sadly, their best efforts weren't enough. The U.S. lost 1-0, shocked by a long-range goal that would put Germany on top. Fortunately, they still managed to advance to Round 16 after Portugal defeated Ghana 2-1. Despite their fall, the U.S.'s determination has rallied fan support and yielded valuable lessons that extend beyond the soccer field. So, how does the World Cup relate to credit repair, you ask? We all face moments of: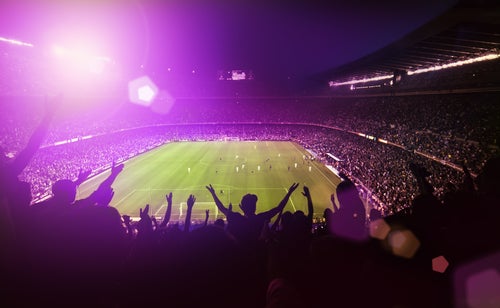 Setback. Germany's offensive strength proved challenging for the U.S. team, costing them the match in the second half. Some argue that an extra day's rest gave Germany an advantage against the overtired U.S. team.
Financial lesson: Life is tough—work through it. Not everyone begins life with the same advantages. Maybe you were born into financial hardship. Maybe you were hit with a wave of unemployment. Whatever your setback, it's important to work through life's struggles in a positive way. Budgeting and communicating with your creditors is essential to maintaining a strong score. Don't be discouraged about where you began. It's the end-game that matters most.
Endurance. On average, a World Cup match is 90 minutes long, split into two 45-minute halves, during which the players run the entire time. These men weren't born doing wind sprints; they were conditioned to endure long periods of physical strain, allowing them to advance and represent the U.S. on a world stage.
Financial lesson:  Play the long game. Credit repair isn't an easy process. It takes time and expertise to score a win. Members of the 800 Club spend years tweaking and cultivating their habits to achieve success. Follow their example by playing the long game. Learn the rules of positive credit and begin the conditioning process today. Greatness begins with small steps.
Poor conditions. Thursday's match was tough for everyone involved. Rainy skies left both teams drenched and playing in poor, slippery conditions. The game continued uninterrupted despite speculation of a delay.
Financial lesson: Weather the storm. If there's no crying in baseball, there's definitely no crying in World Cup soccer. While other sporting events would have waved the white flag, rain play illustrated a poignant lesson: Don't wait for ideal conditions. It's not enough to plan for credit repair. Resting on excuses like, "I'll start saving for retirement when I receive a raise," or "I'll work on credit repair when things settle down," will only end with regret. The time for change is now. Get to it!
New territory. The World Cup stage is Brazil this year, an unlikely vacation spot for the average American. The U.S. players are expected to bring their best game to new and unfamiliar territory.
Financial lesson: Focus on the goal. You feel intimidated by debt and overwhelmed by the credit repair process. You worry about stepping into unfamiliar territory. The good news? You aren't alone in your fears. Temper your trepidations by focusing on the end goal. Do you want to save money on interest rates and insurance premiums? Do you want access to better deals and opportunities for your family? Good credit is the path to these rewards. Keep your eye on the prize and allow a professional to help with your technique. Every great player needs a great coach.
The bottom line: The U.S. Men's Team is still in the game, and so are you. Take a lesson from their perseverance and inject it into your credit repair efforts. While you're at it, don't forget to watch them face Belgium on July 1 at 12:30 EST. Go USA!