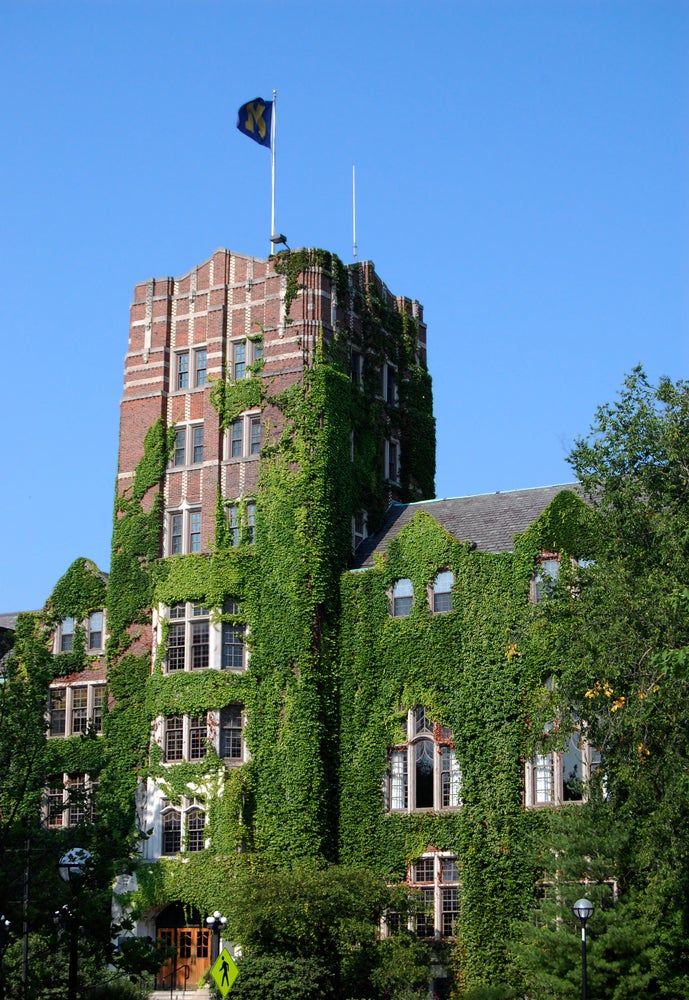 A college degree is a valuable asset, or is it? Unfortunately for many students, not all institutions are created equal. A recent Consumerist.com article revealed a Minnesota college's shady business practices when a former dean reported them for using deceptive means to lure new students. If you're hoping to earn an advanced degree, don't fall for the same tactics. Protect yourself by keeping the following factors in mind. These strategies will help you find the right educational partner.
Factors of a reputable university include:
1. Accreditation. What makes a college education valuable? One word: accreditation. In the U.S., post-secondary institutions prove their worth by meeting specific criteria established by regional, national and specialized associations. A university must also be accredited in order for their students to receive federal financial aid and loans. So, what are the differences between these accreditations?
Regional: Regional accreditation is common. In fact, roughly 85 percent of universities in the United States are regionally accredited. As a result, regionally-accredited universities are widely accepted, receive government aid, provide transferable credits and are recognized by employers.
National: Unlimited by geographic location, nationally-accredited universities often include online and distance learning programs. Many of these institutions enjoy the same benefits as their regional counterparts, but it's a good idea to ask about government aid and credit transfer policies.
Specialized: Specialty degrees often require additional accreditation, especially in healthcare and teaching fields. For example, suppose Kyra earns her bachelor's degree in nursing from an online university. Degree in hand, she begins applying for jobs. Unfortunately, he receives a pile of rejections that state the following:
"Unfortunately, your degree program is not accredited by the Commission on Collegiate Nursing Education (CCNE), the primary accrediting body for nursing schools that offer baccalaureate and graduate degrees in the United States. Based on this information, we cannot assess your skills or hire you as a nurse."
The bottom line: Accreditation is a vital part of earning your degree. Without it, your qualifications are limited. Do your research to learn more about what employers expect and verify that your degree program is recognized by the U.S. Department of Education.
2. Transferable credits. Speaking of recognition, an important part of career success is universal acknowledgement. For example, is your Wisconsin-earned degree recognized in Michigan? What happens if you decide to transfer schools? Can you take your credits with you? Protect your finances by answering these questions before applying to a new school. If you plan to attend community college or online university, verify that your credits will transfer to an accredited four-year university if you decide to transfer later. Don't lose precious cash by failing to learn the specifics.
3. Honest billing. As we've learned, reputable universities are able to offer federal aid to qualifying students. That said, pay attention to the billing practices of your university. Consider the following example:
Mara recently enrolled in a for-profit university to earn her degree in business administration. Although she was told that tuition is affordable and billed per-semester, she begins receiving additional bills for expenses that weren't discussed, e.g., technology fees, enrollment fees, etc. She also receives monthly tuition bills with a high interest rate attached. She's confused because her sister—a sophomore at a four-year state school—has never dealt with these issues.
As a student and a customer, you have a right to know what you're paying for. Safeguard your bank account by researching the university and searching for known complaints. Don't fall for a well-established scam.
4. Limited marketing. So, you've been accepted into the college of your choice. Upon admission, you are asked to sign several documents, one of which allows the university to share your private information with businesses. What's wrong with this picture?
Higher education is about self-improvement, and reputable universities won't ask you to become a part of a pyramid or marketing scheme. Beware of these tactics and frequent sales calls. Both imply shady motives.
5. No promises. "100 percent of our graduates find satisfying careers!" "Say goodbye to unemployment! Earning a degree at our university guarantees lifelong prospects!" –Nothing in life is guaranteed. If your college of choice promises definite change and unwavering happiness, it's time to step back and examine their business practices. Don't fall for a sales pitch. Find a university that takes their role seriously. The result will provide you with the necessary skills to succeed.